Tips to Help you Spring into Adventure with Pat Divilly
We're often asked how we find the time to get out and about or even how to get started with being more active, well it's simple - don't over complicate things. It might just be a short walk on a weekday evening or go further afield at the weekend. Keep things simple and you'll enjoy it all the more. We want to help you spring into adventure this year so we spoke to best selling author, world traveler and all-round nice guy Pat Divilly to get his thoughts on getting out and getting active.
We caught up with Pat at a recent Cotswold Outdoor event "Preparing for Adventure" in Dundrum Town Centre and asked him for his tips on how to get started with hiking and getting into the great outdoors. 
Pat says, "finding a support network is the big thing, the hardest thing for people is not having a community when they're trying to step into something new, so try to find people within your circle at the moment who are doing something or look at hiring a guide, you want to feel comfortable your first couple of times, start with smaller treks. I like places like Diamond Hill in Galway where you've got your full path and no worries." 
"Getting around like minded people is massively important in anything you want to do. Facebook is good for different groups and meet ups."
Check out our interview with Pamela Newenhan, Co-founder of GirlCrew, a platform for women to make new friends for that next adventure. Or follow the gals from Galz Gone Wild on Instagram as they plan their next adventure in April. Another great option for finding a support network in meetup.com a platform to meet people near you who share your interests.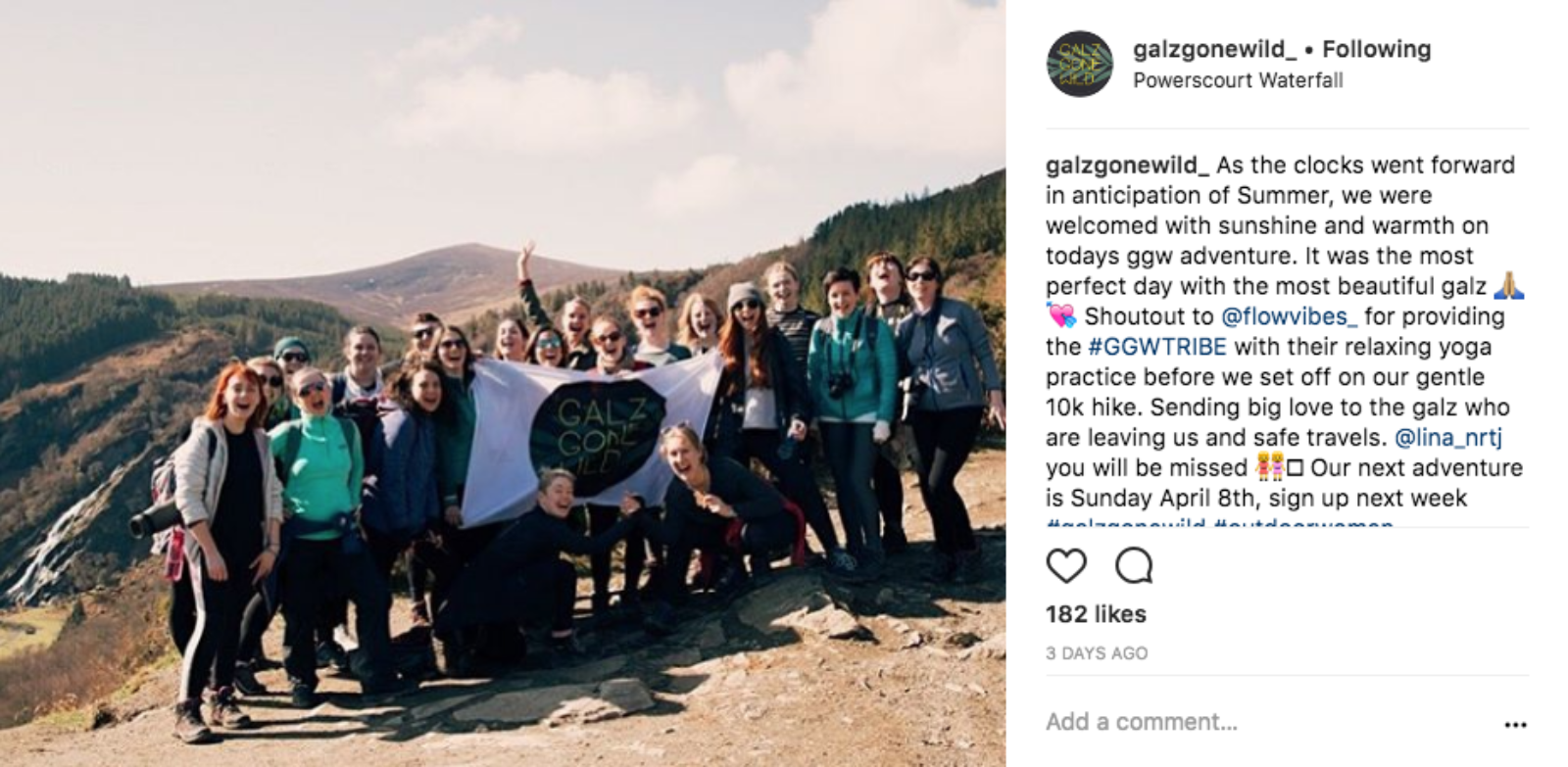 Photo credit:
Galz Gone Wild
Next, in terms of gear and what you might need, we asked Pat what was his top advice.
"Researching and being comfortable in your gear is important, I definitely didn't give that enough onus to researching until recently but if you go out with the wrong boots or something it ruins your day." 
When it comes to adventures Pat says to start small, try a "mini adventure, it doesn't have to be a big one, there's so much to do on our doorstep. Start planning things, start small and progressively build on it and before you know in six months you'll have done a lot." 
For ideas on mini adventures catch up with our series on staycations in Ireland.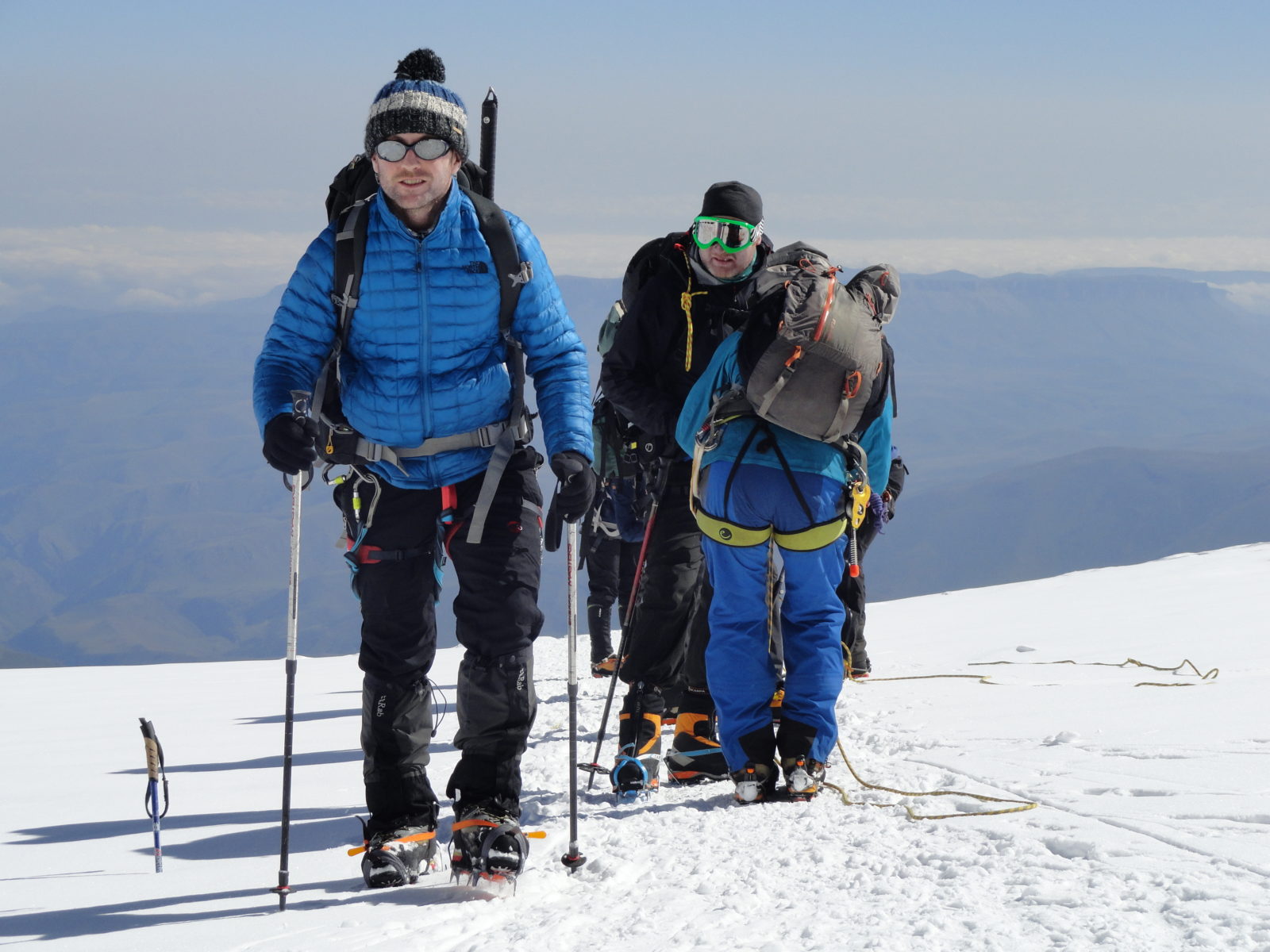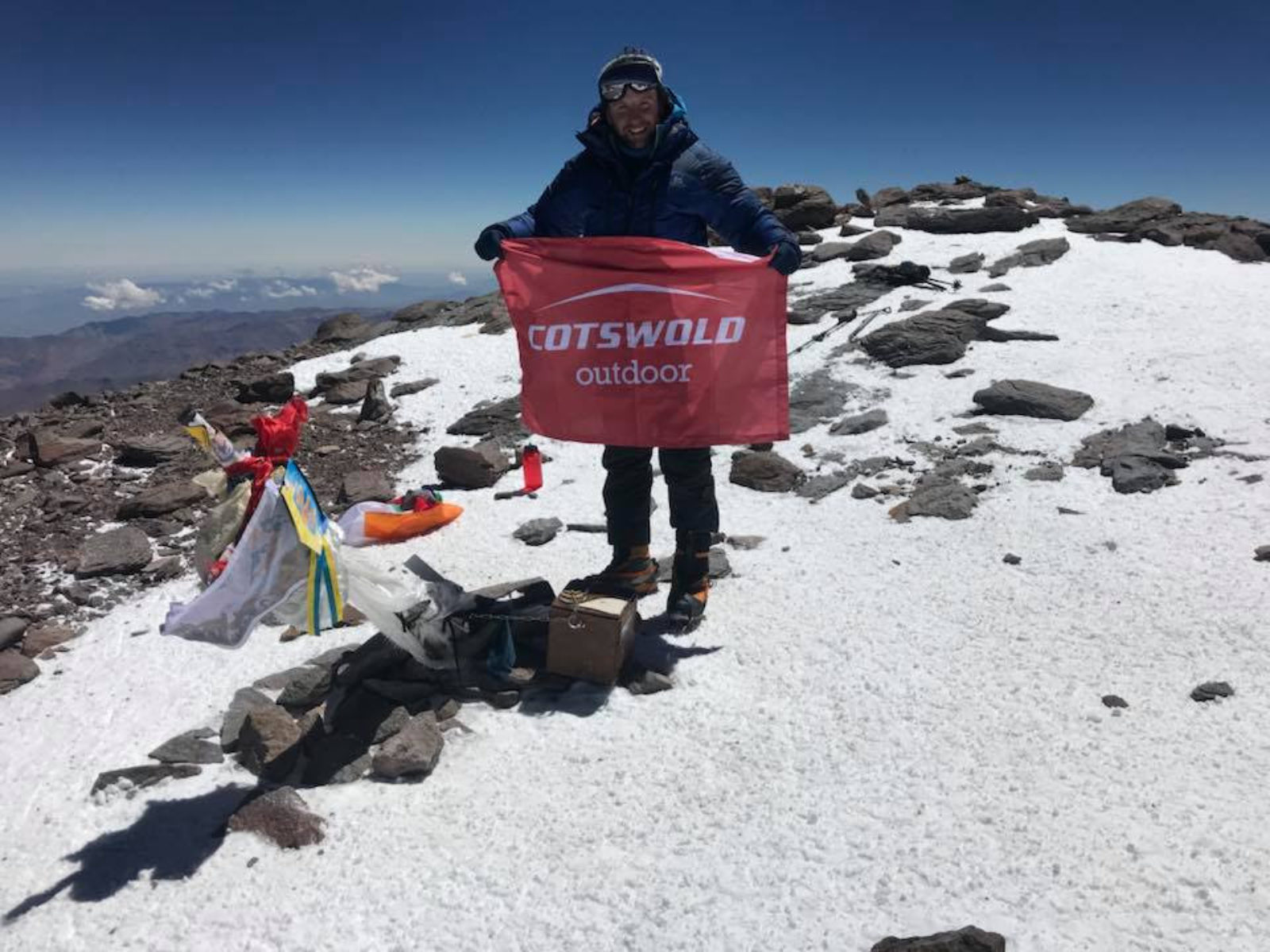 Photo credit:
Pat Divilly at the summit of Aconcagua
Finally, we asked Pat his must-have adventure essential. "Solomon hiking boots, I've brought them on five big expeditions, and countless times in Ireland, they've just been super comfortable, served me well."
Cotswold Outdoor have the latest SS18 range at their stores so you can do a boot fitting exercise with one of the in store experts to get you ready for your spring summer hikes. 
If you've any questions for the Girl Outdoor crew get in touch.
Happy adventures!