A Beginner's Guide To Camping Essentials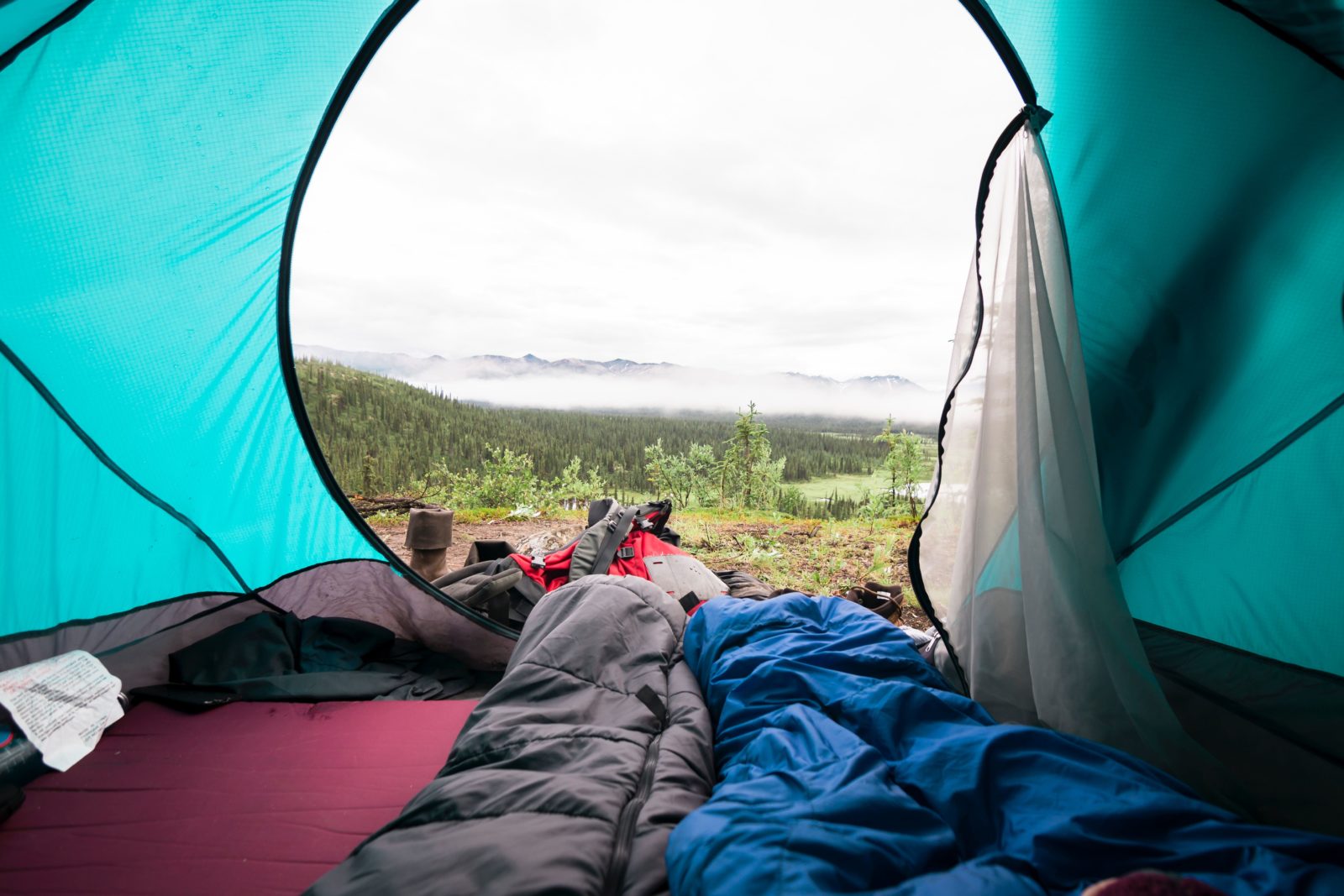 Going camping doesn't always mean packing a flimsy tent, pillow and a tray of cans and hoping it doesn't rain. Packing correctly can mean the difference between a soggy, uncomfortable time camping and an amazing time in the great outdoors. Here we run through camping essentials for beginners.
Tent
This is the most important part of your camping adventure. It may seem obvious but some people don't invest and regret it later. Ultralight tents are a great option if you plan on hiking to your camp spot, you can go with a more heavy, spacious tent if you're not planning on hauling your tent too far. In Ireland waterproof tents are key. Vango has lots of tent options, check out their collection here. Also, check out their Camping Recycled campaign. They are committed to minimising how much outdoor kit goes to waste. They refurbish tents and awnings and, if they are beyond repair, they strip off every component that can be used again, and use those parts to repair other tents and awnings. We love this!
Sleeping Bag
Like tents sleeping come in different weights and are for specific temperatures. This is good to keep in mind when picking your perfect sleeping bag. The general rule is to select a sleeping bag with a temperature rating a bit lower than the lowest temperature you expect. Water resistant sleeping bags are also a good idea. O'Meara Camping offer a fun sleeping bag guide, including sleeping bag care and buying guide. 
Head Torch

"For years I thought a torch was a good idea until I discovered the head torch," says Editor Fiona. It means you're hands free so it makes pottering around the dark campsite easy. LED torches are best, especially if you find yourself setting up camp in the dark, but here are two options form 53 Degrees North, the Petzl Tikka price €42, or the Black Diamond Icon, price €100.
Water 

Although it's sometimes possible to drink fresh water near your campsite it's always a good idea to bring your own supply. If however you're backpacking for miles and bringing endless supplies of water isn't an option it's good to invest in a water filtration system like this MSR Trail Base Water Filter Kit from 53 Degrees North, price €140. For smaller supplies of water, "I always bring along my Craghoppers light stainless steel water bottle," says Editor Fiona. Investing in a reusable water bottle is a small action but can help with the plastic problem. Price £8. 
Hiking Boots or Shoes

We'd recommend a good pair of boots or hiking shoes for any adventure. It just means keeping your feet comfortable and dry on any adventure. Whether it's hiking or hill walking it's good to have a solid pair for the terrain. But what do you need to look out for? Boots are better for ankle support so if you intend to do some good decent long hikes over mixed terrain they're essential. Trail runners or hiking shoes are lighter and still have great grip and comfort, but perhaps not as much support for your feet. "This year I got a pair of Columbia Conspiracy III Titanium OutDry Extreme Eco Shoe. They are eco-conscious, with recycled materials, reduced water usage and waste, and no PFCs used in its construction. They're also super comfy and waterproof and have been perfect for spring, summer hikes," says Editor Fiona.
For this season Great Outdoors have great hiking boot options. In particular, we love the Scarpa Nitro Hike GTX, price €169.99 and Salomon X Ultra 3 Mid GTX. For hiking shoes Cotswold Outdoor have this great Columbia Sportswear option; Peakfreak Xcrsn II Xcel Low Outdry Boot - breathable waterproof textile upper which offers support and durability in even the wettest conditions. Price €124. 

Paper Map
This seems like it might be outdated, but just recently on a trip to Norway our downloaded map wouldn't work and we'd no cell data so had to rely on a paper map for directions. It becomes an essential piece of equipment for any hike or camping adventure. 
First Aid Kit
Blisters, cuts, grazes or insects bits can throw you're entire camping trip off so be prepared and pack a first aid kit. Include sun cream in the mix too. Lifesystem First Aid kits are compact and have everything you need. Pick up one from Cotswold Outdoor. 
RainGear and Extra Clothing

Temperatures can change quickly especially at night, and unexpected rain showers can leave you drenched so it's always good to have proper waterproof gear and extra layers to stay warm. Also wearing light layers that dry quickly. Jeans are a big no-no when it comes to camping or hiking in general. Once they get wet they don't dry quickly so you're more inclined to get cold quickly, not to mention they become heavy leaving you exhausted and cold. Not a winning combo. So best advice is to bring lots of quick dry layers. 
Craghoppers Kiwi Pro Trousers have smart dry technology, plus solar shield technology so whatever the weather you're sorted. Also love these lightweight, quick-drying shorts from Dare2B. 
Snacks

Last but not least. Pack plenty of snacks, you never know plans change, and you don't want to be left short of grub.