Adidas Trainers Made from Recycle Ocean Plastic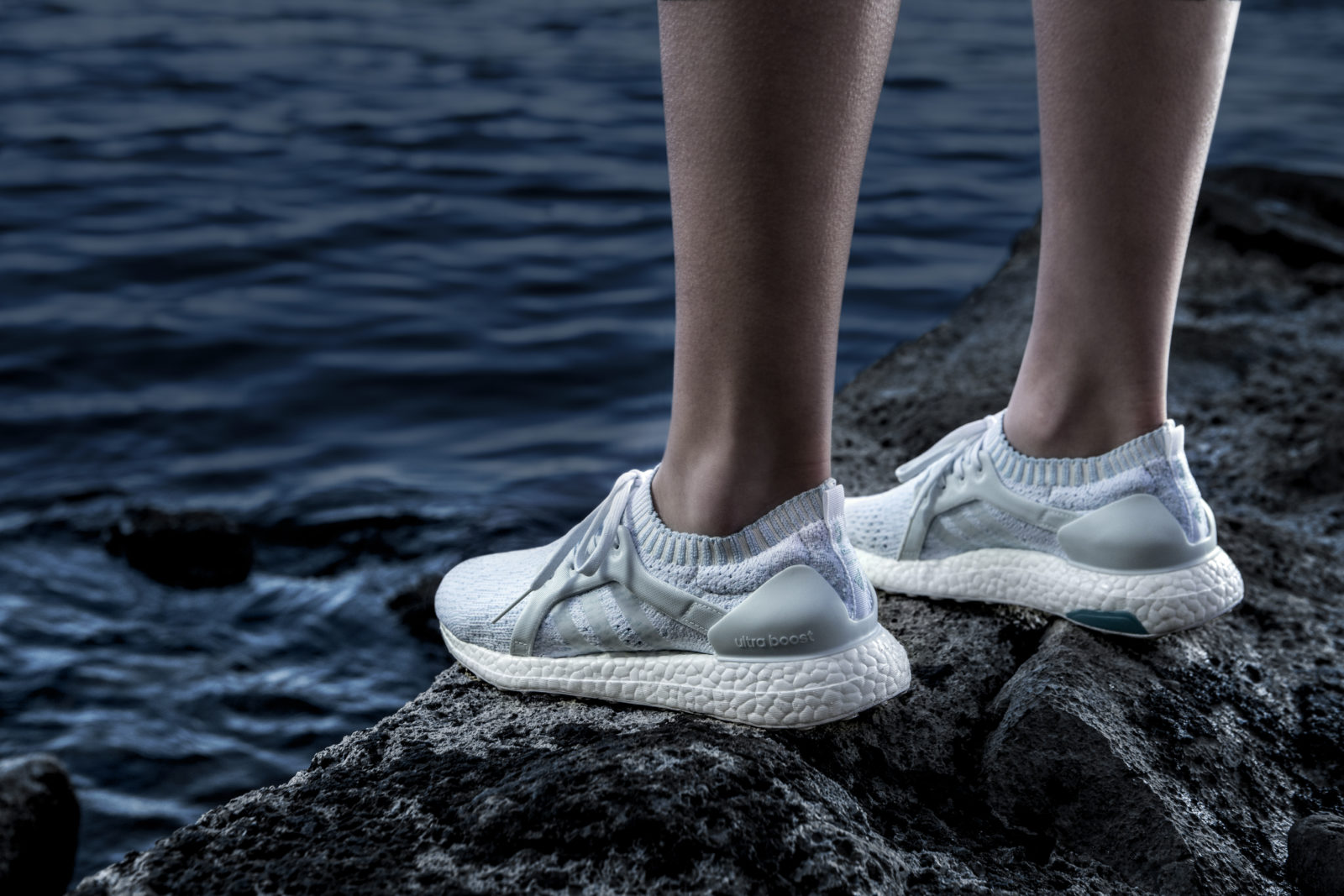 Here at Girl Outdoor Magazine, we're serious about ensuring our outdoor spaces are kept litter free. Our hope is to ensure that the trails we walk, the oceans we swim in and the roads we cycle are free from pollution and that we take the steps required to reduce our waste. That's why this Adidas story caught our eye. 
Adidas have created trainers made from recycled ocean plastic, yarn is spun from Parley Ocean Plastic™. Adidas are working with Parley to prevent plastic entering our oceans and transform it into high-performance sportswear. Their idea is "spinning the problem into a solution, the treat into a thread." Each pair of trainers helps prevent 11 plastic bottles from entering our oceans. The white colourway is a metaphorical white flag to the oceans and a wake-up call to the world about the threat of coral bleaching. 
They haven't just stopped with trainers either. Track and Field Olympic champion sprinters Wayde van Niekerk and Shaunae Miller-Uibo competed in this year's World Championships wearing running spike made from Parley Ocean Plastic™.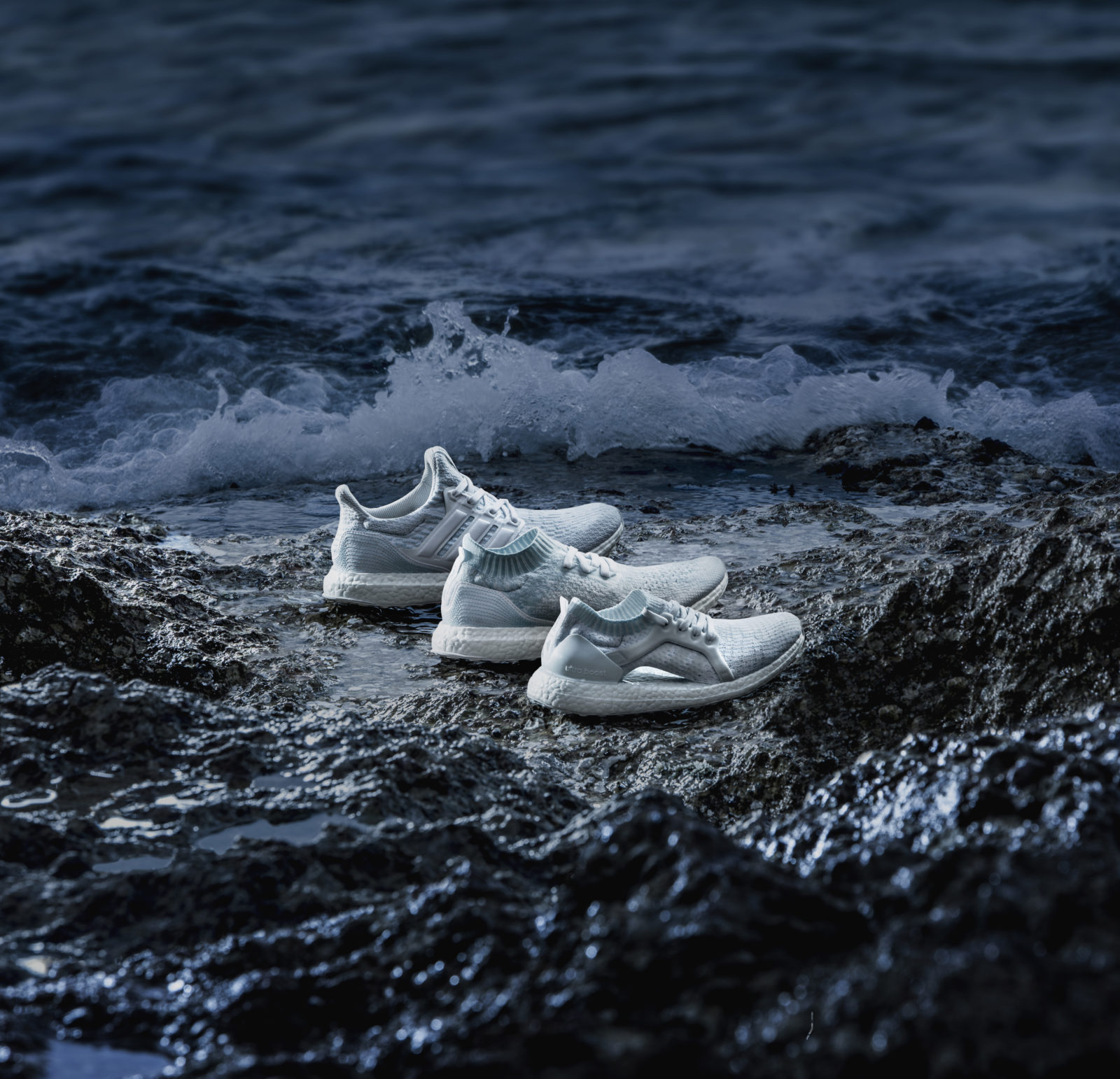 Along with the creation of these trainers and other sportswear, Adidas suggests avoiding plastic bags and micro beads that are in so many of our face washed and shower gels. In this way, the brand aim is to prevent plastic even making it to the oceans in the first place.
And now a bit on Parley, Parley want to raise awareness about our oceans and help maintain their beauty through collaborative projects like this one. The overall aim of their projects is to end the destruction of our oceans, the most important ecosystem of our planet. Cyrill Gutsch, Parley for the Oceans Founder commented, "Every second breath we take is generated by the Oceans. Still, we are polluting them with plastic, killing their life, driving majestic creatures into extinction. Our attacks bring the largest reefs down, make them lose their colour as if they raise the while flag of surrender. Let's make peace with the Oceans and secure the future of mankind. This new shoe is not just an item. It's a symbol. A new way to link products to the ocean cause."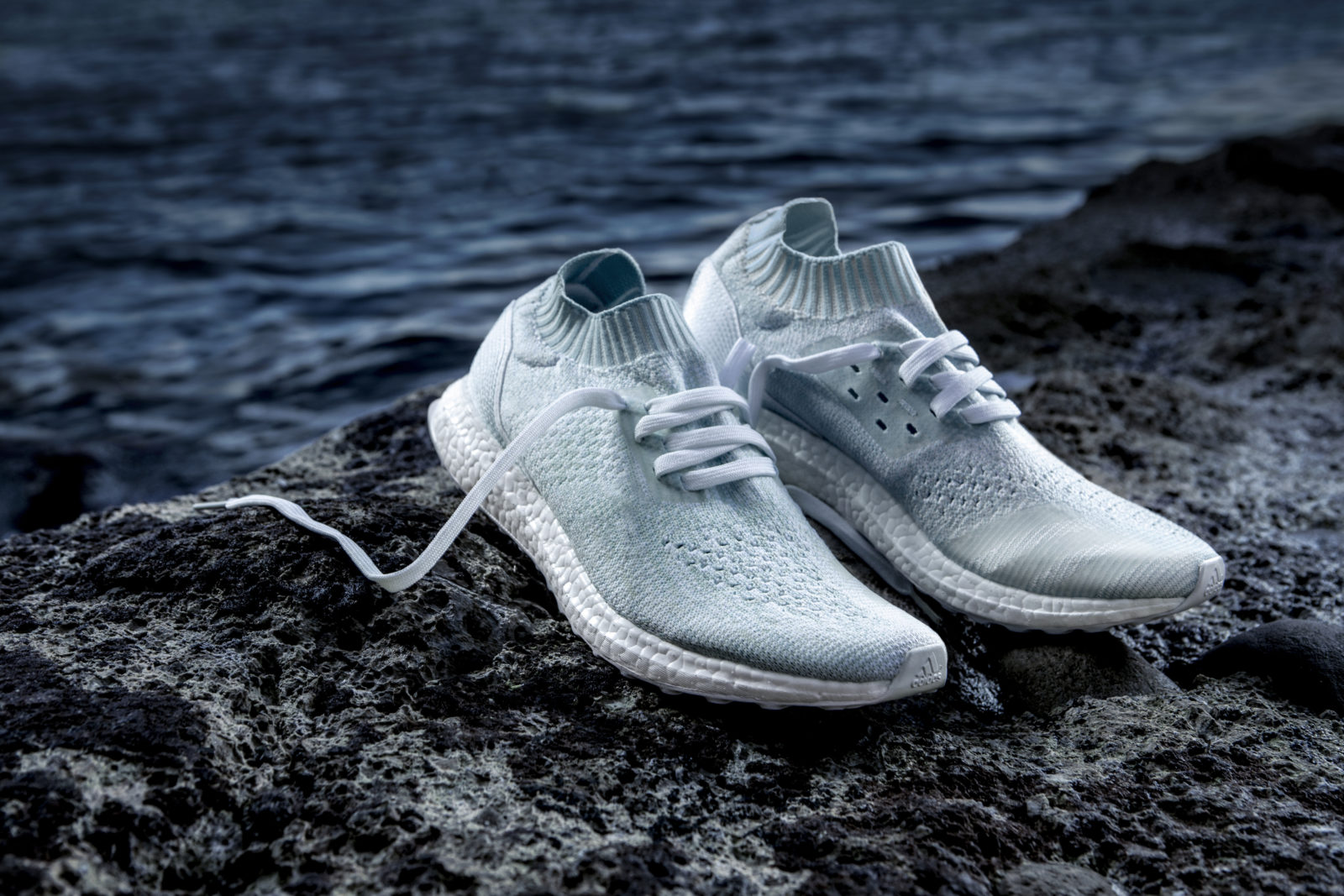 Parley editions of UltraBOOST, UltraBOOST X and UltraBOOST Uncaged fuse performance with purpose.
Shop the collection here and find out more about Parley and the projects they are working on right here