Adventure Lough Derg, Ireland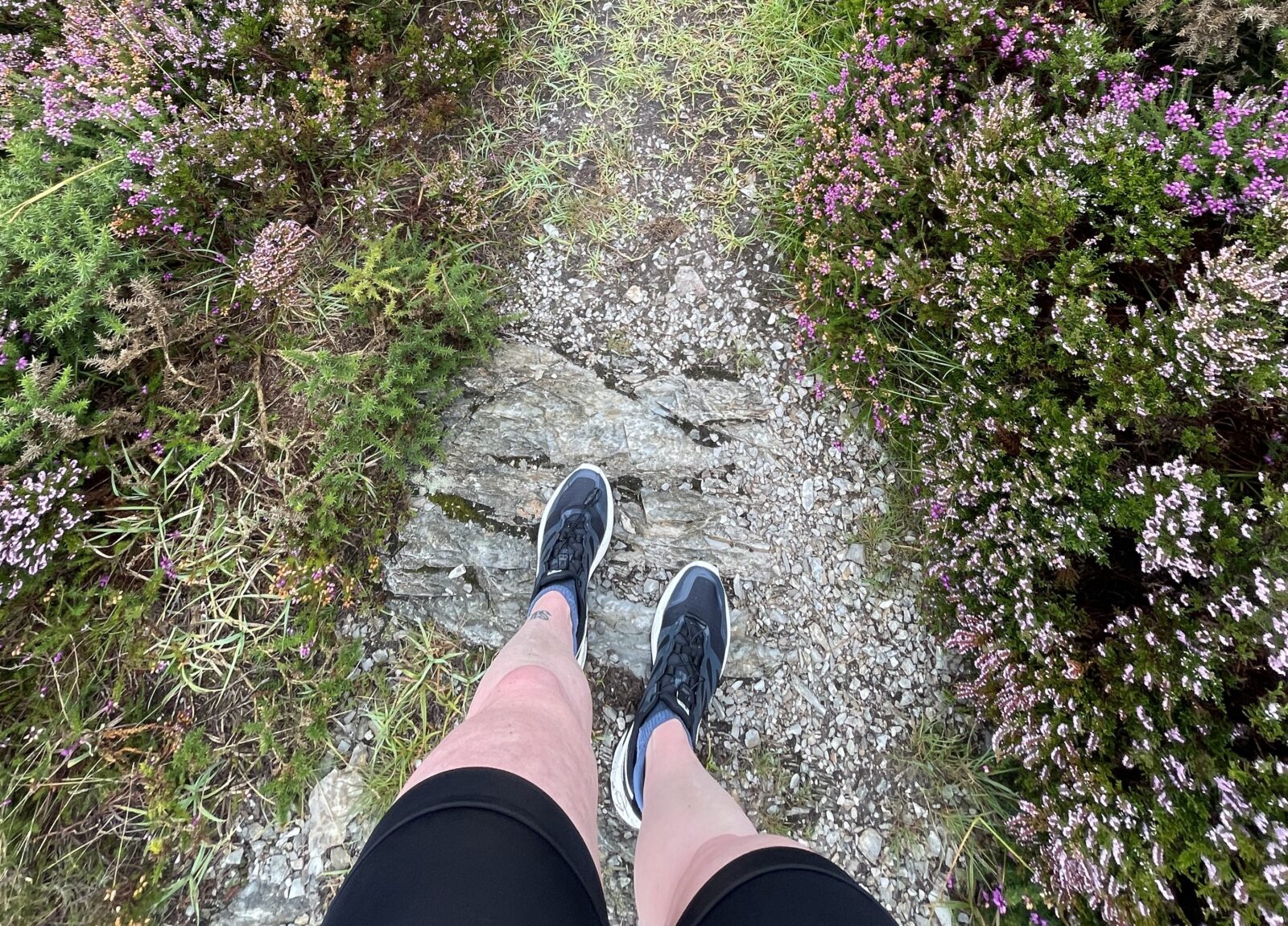 Photo credit:
Heather for days
This month Fiona took on some challenges via the Adventure Lough Derg app. See how she got on and challenge yourself using the Adventure Lough Derg app.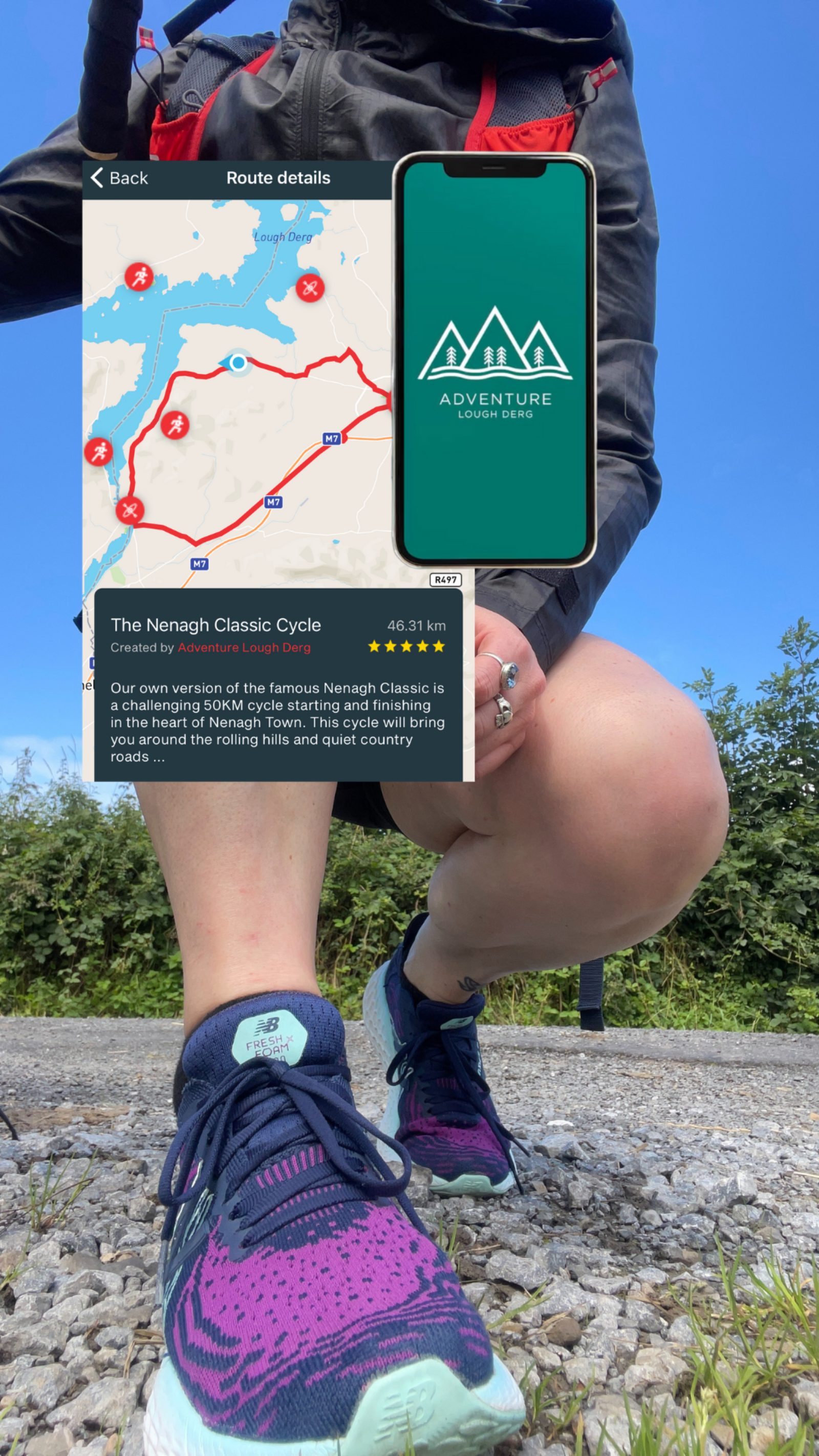 Day 1: I arrived on a Friday evening at my accommodation in Co Clare. An amazing B&B, Clairville House in Tuamgrainey. I drove around Lough Derg from Tuamgrainey to Ballycuggeran Beach just to explore the area. Then I got grub that evening just across the road in Nuala's Bar, great menu with options for vegan and coeliacs. Was fantastic. I got the gluten free mushroom pasta. Stocking up on carbs for a day's adventure the next day. 
Day 2: I got up early and was treated to a delicious vegetarian breakfast at Clairville House. I wouldn't go hungry. I set off towards my start point for that day, 'The Lookout' Car Park, Castletown, located between Ballina and Portroe Co. Tipperary to take on the Tountina Challenge using the Adventure Lough Derg app. The Challenge? Follow the looped walk (in my case trail run) via the app, take a picture at the summit of Tountinna and upload to the app, best Tountinna pic wins!
What to expect: Tountinna is the highest point on the Arra Mountains and forms part of the Lough Derg Way. The Arra Loop walk is a lovely walk or trail run taking you up to the summit Tountinna passing Millennium Cross and Graves of the Leinstermen on your way. There are breath-taking views of Lough Derg and on clear day the three counties of Tipperary, Clare and Galway can be seen.
After the 16km, exhausted and hungry I headed for The Wooden Spoon Cafe in Ballina, Tipperary. I'd recommend the coffee and Rice Krispie buns. And if you're a chocolate fan, call into Wilde Irish Chocolates for a tour.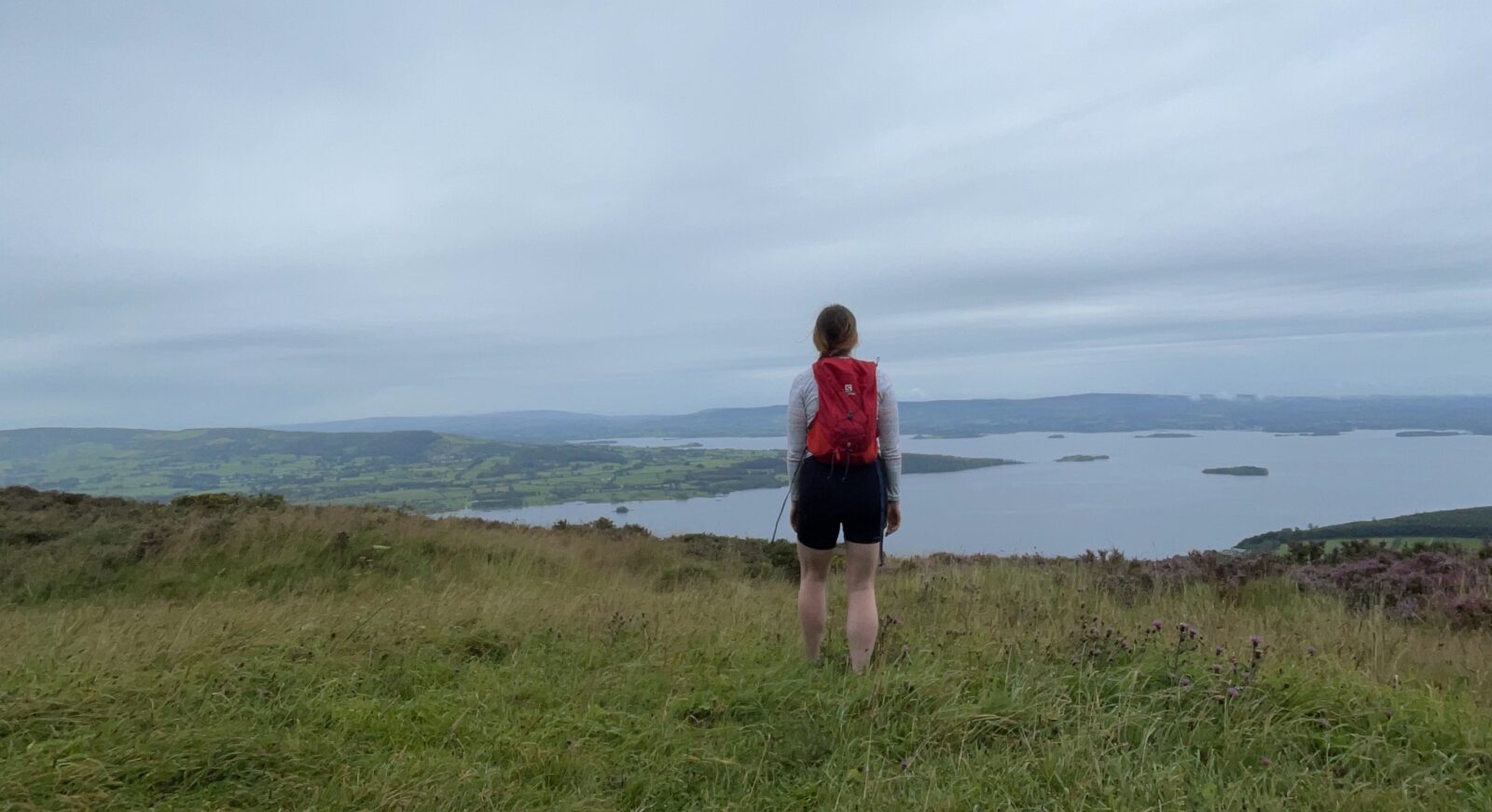 Photo credit:
Nearing the summit, passing Millennium Cross
Day 3: Got up nice and early again for a tasty veggie breakfast courtesy of Treasa. I toured around O'Grady's Castle, Tuamgraney using the app. The Lough Derg region is famed for its castle and heritage sites so why not dip into the past. Then I headed back to Ballycuggeran Beach which is a blue flag beach and got in for a quick dip to soothe the muscles after the 16kn trail run the previous day. Then I got on the road to Nenagh for the cycling challenge. 
The Nenagh Classic Cycle is a challenging 50km cycle starting and finishing in the heart of Nenagh Town. This cycle will bring you around the rolling hills and quiet country roads of North Tipperary and along the shores of Lough Derg. You will cycle through the picturesque lakeside village of Garry Kennedy (well worth stopping, it's beautiful) and Portroe and through the challenging climbs of the Arra Mountains. You will finish with a fast flat section on the old Dublin Road back into Nenagh Town. A tough challenge but what a great adventure!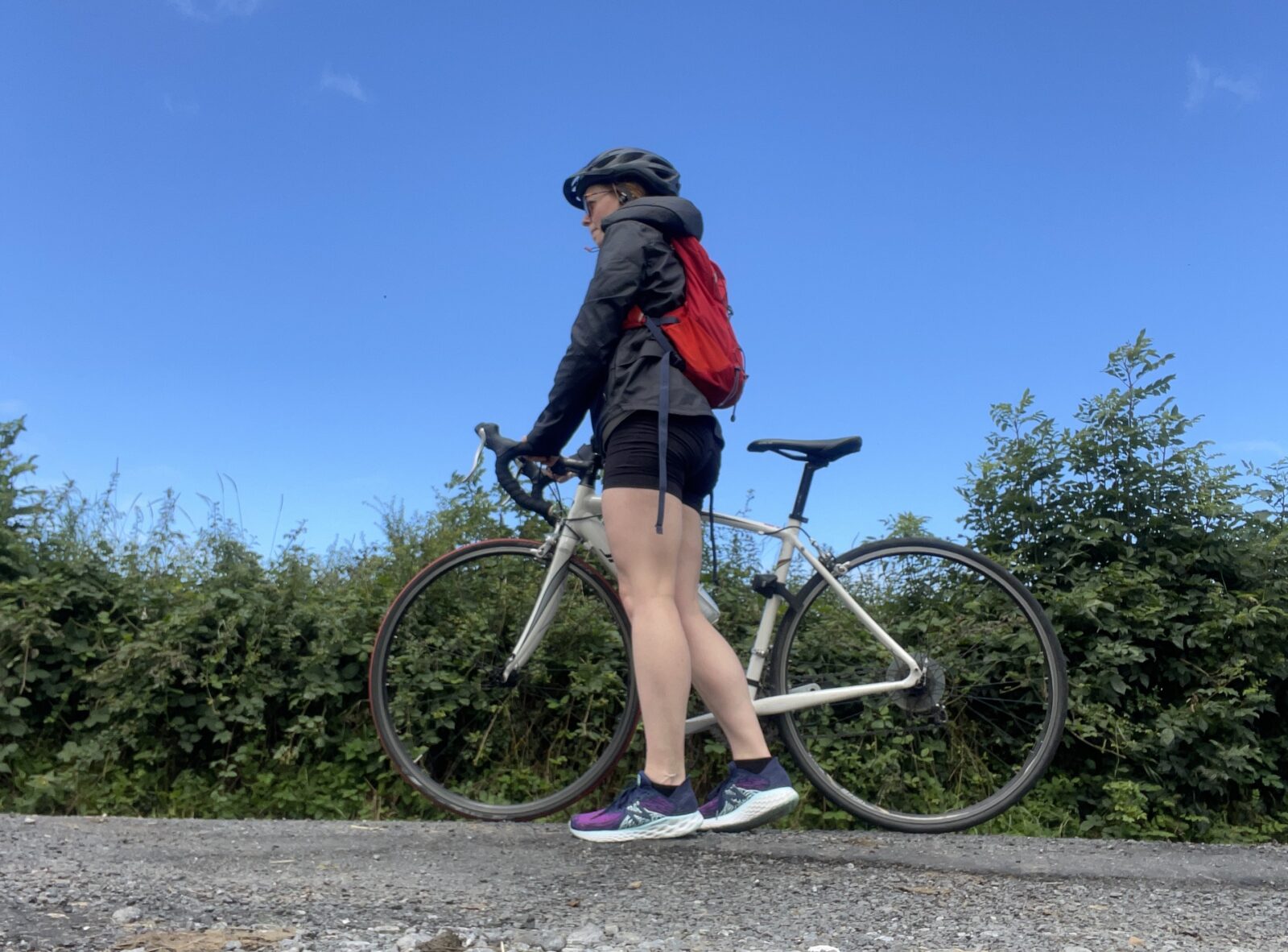 Photo credit:
Somewhere between Nenagh and Garry Kennedy