Adventurer Alice Morrison completes 1,400km expedition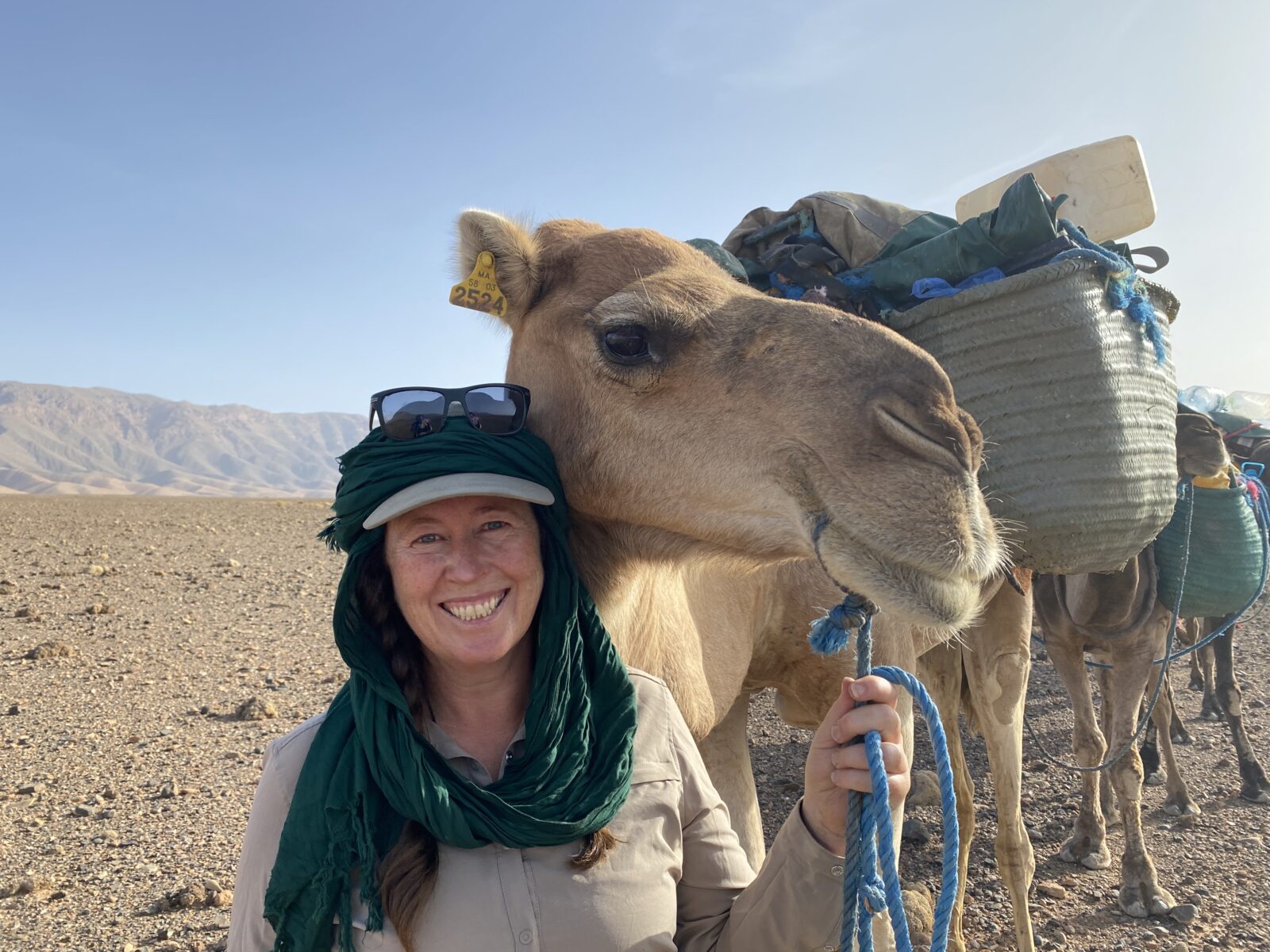 Think we all need a good news story! Craghoppers Ambassador Alice Morrison has completed the final leg of expedition across Morocco.
 Yesterday, Adventurer and TV Presenter, Alice Morrison, successfully completed her challenge on foot, across the Atlas Mountains, despite the constant threat of abandonment due to COVID.
This was the third part of Alice's exploration trilogy of Morocco and now our Scottish explorer has walked the entire length of the country - around 4,000 km. Last year, Alice was the first woman to walk the full length of the Draa River in the first part of the trilogy. She then crossed 1,000 miles of the hottest desert on earth, the Sahara, in part two. 
This final section has taken Alice and her team: Brahim Ahalfi, Addi Bin Youssef and Ali Ahalfi - her Amazigh guides and the six camels: Hamish, Hector, Jock, Willie, Farquhar and Sausage - 68 days to travel from Nador on the Mediterranean Coast to finish in Ouarzazate at the mouth of the Sahara. 
"We are delighted to have supported Alice throughout her trilogy of expeditions through Morocco and can't believe that she has finished her last leg," said James McNamara, Craghoppers Brand Director. "She has really put our kit to the test over the 4000km and we are so pleased to see that she is still smiling at the end of it! Her enthusiasm and zest for adventure is infectious!"
Alice had called her expedition – the quest for dinosaurs, but more out of "hope than expectation," says Alice. "So, it was fantastically exciting when we actually found dinosaur footprints in the area near Mgoun at the very end of the exploration." The team had climbing equipment and was able to reach and measure a series of prints made by Sauropods millions of years ago.
Dinosaurs were a high point but Alice also saw first-hand the effects of COVID on the rural communities. "Every single community we met told us that they'd had no cases (of Corona) but that the economic effects had been devastating."
Relying on the sale of their sheep and goats in order to buy essentials, the nomads have been faced with a huge lack of demand due to hotels and restaurants being shut and households cutting down on meat. This loss of income, coupled with the ongoing drought and lack of grazing, has been catastrophic for the herdsmen. 
However Alice did find hope amongst the women she met from the traditional communities who she was able to converse with in Arabic or the Amazigh language, Tashlaheet and document their stories. 
"Morocco is going through a period of great change now as universal education is implemented. In just one generation, the rate of girls' literacy has leapt significantly, and this often means they want a different life from that of their mothers and grandmothers. The old ways are dying out but the young women I met are hopeful for a bright future." says Alice.
For more on Alice's adventures check out her Instagram.