Bucket list: hidden gems of natural wonders in Ireland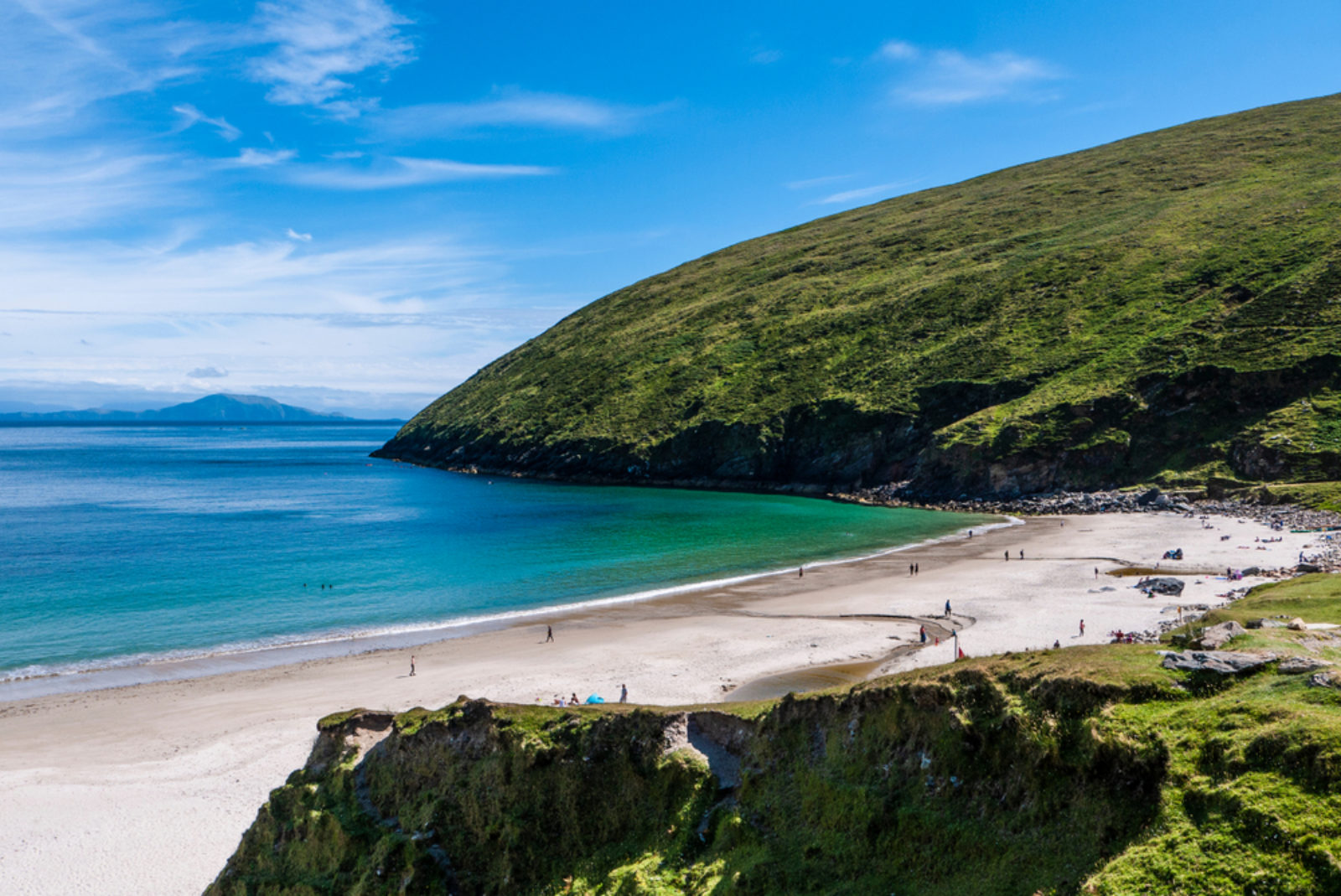 We could all do with a bit of escapism this week. Let's dream of far off (or more local) places and our travel bucket list with these 6 hidden gems of natural wonders in Ireland.
Because of the changes our society has forcedly undergone recently, with a decrease in human activity, it seems that the natural world is currently benefiting from some time to heal and restore its natural state. Worldwide travel and movement restrictions have led to lower pollution levels over the past few weeks, due to significant reductions in daily traffic, air travel and industrial activity. As a result, clear blue skies have reappeared across some regions in India and China, enabling the view of the Himalayas to return to Jalandhar, in India, for the first time in 30 years. Swans and dolphins have returned to the cleaner waters of the canals in Venice, Italy, and wild animals like monkeys and deer are now roaming deserted streets in Thailand and India. In North Wales, a herd of wild goats have been seen strolling the streets of Llandudno. 
On this note, Indie Campers - one of Europe's largest campervan and motorhome hire companies, which operates in London and Edinburgh - is encouraging aspiring travellers to extend safety measures by turning to the discovery of domestic wonders once restrictions are lifted.
Below is a bucket list of natural wonders to visit in Ireland, several of which remain quite undiscovered by most Irish up to today, as well as campsite suggestions to stay at in the vicinity of each destination:
1. The Glen of Knocknarea, Strandhill, Sligo.
The Glen of Knocknarea is a large, sheltered crack on the south side of Knocknarea in Sligo. The narrow and deep mountain chasm is one of Ireland's most unique places,, forming a small valley on the foot of Knocknarea. It runs for 0.25 miles constant in with and depth, respectively 60ft and 40ft. The Glen is considered a micro valley due to its small size and lush vegetation, a particular combination of flora and high saturation of "Greenness". If anything, it makes for an interesting detour on a hiking trip to Knocknarea Mountain or surf trip to Strandhill. - Campsite: Strandhill Park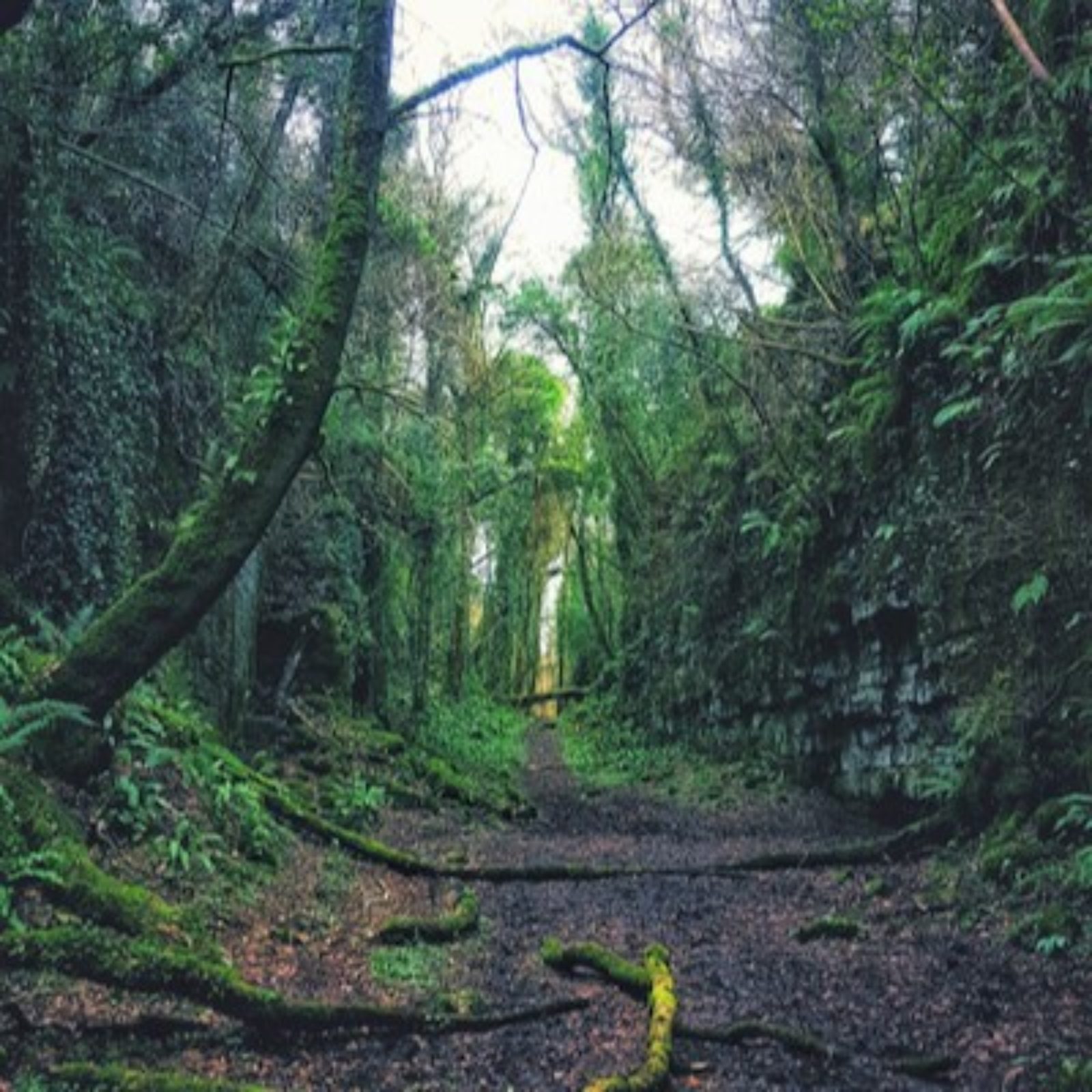 Photo credit:
The Glen of Knocknarea, Strandhill, Sligo
2. Ferriter's Cove, Kerry.
Off the beaten track and in the heart of Kerry Gaeltacht on the Dingle Peninsula, Ferriter's Cove has a lot to offer for a fun-packed weekend getaway with a group of friends or the family. The spectacular landscape offers the perfect backdrop for many activities, including golfing, fishing, walking, hill walking, sailing, kayaking, diving & cycling tours. The area is rich in history, music and culture. - Campsite: Campail Teach an Aragail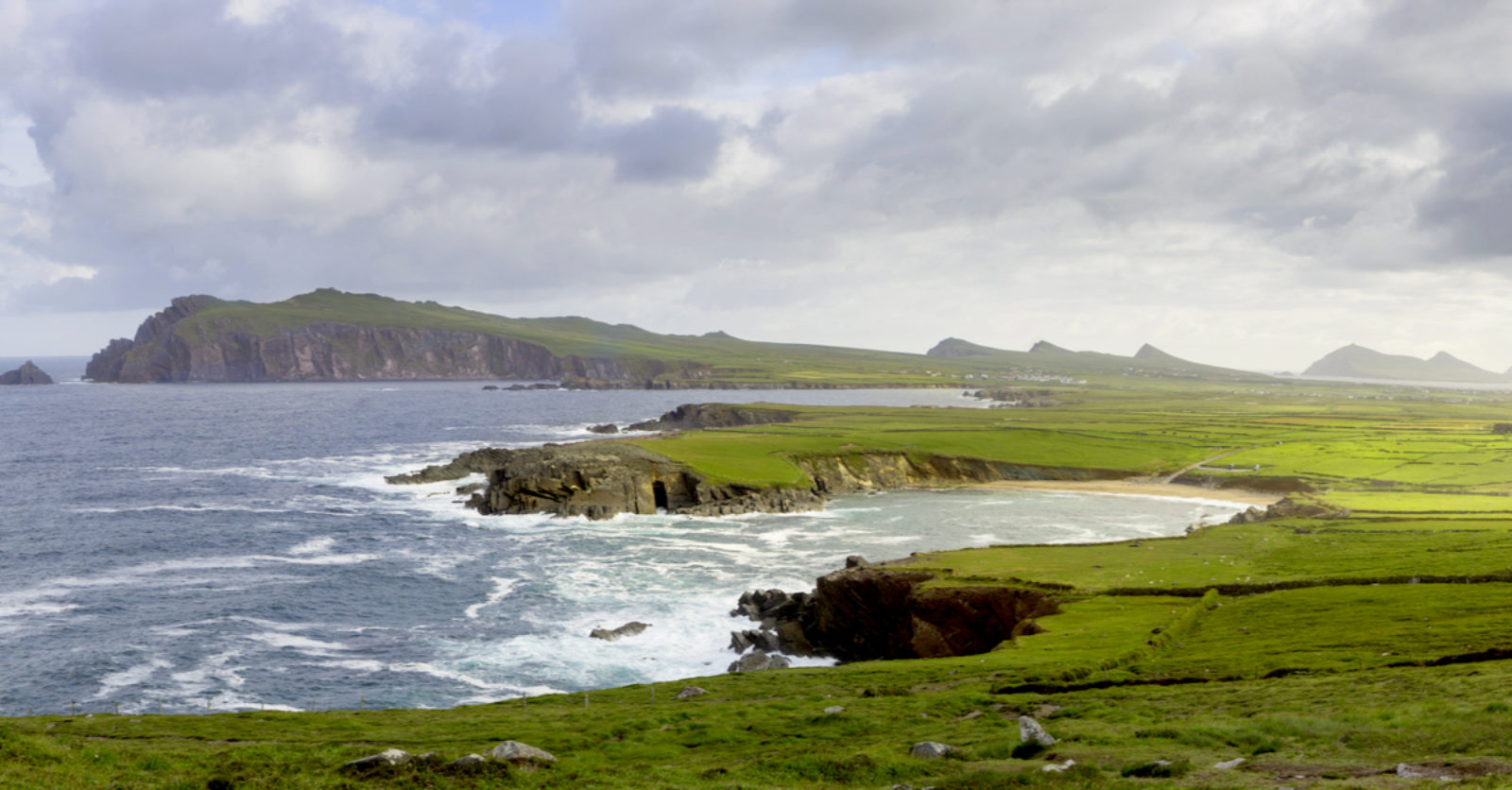 Photo credit:
Ferriter's Cove, Kerry
3. Slieve Bloom Mountains, Offaly.
About 90 minutes east of Dublin and 2 hours from Cork is a centrally located, picturesque destination where the mountains ridges split Co. Offaly and Co. Laois. Slieve Bloom Mountains is amongst the least explored routes in Ireland and Europe's oldest mountains along with the Massif Central in France. If you are looking to engage in more outdoor activities after days in quarantine, the Slieve Bloom Mountains offer great routes into the wilderness for hiking, horse riding and mountain biking. - Campsite: Streamstown Caravan & Camping park, Roscrea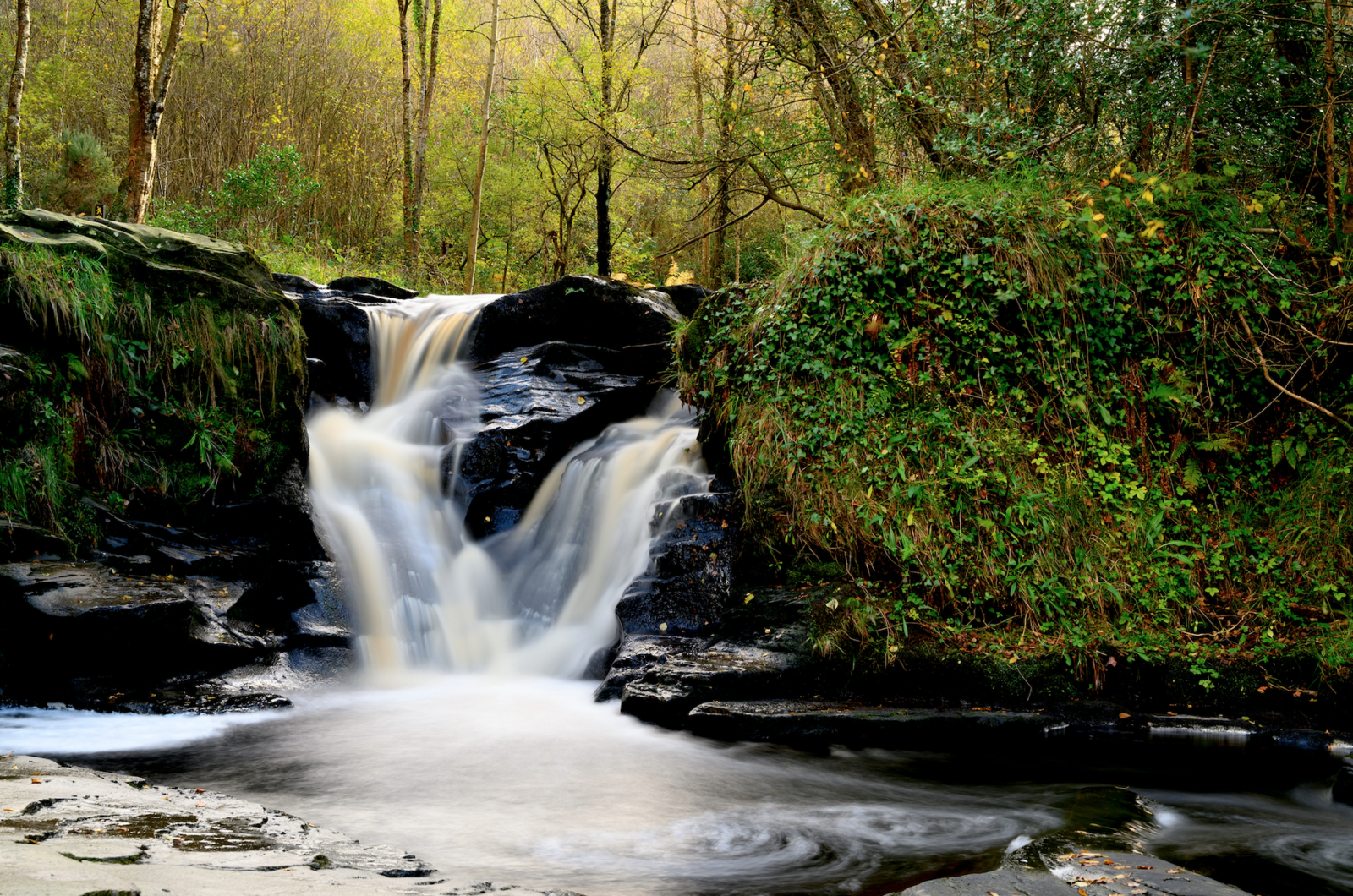 Photo credit:
Slieve Bloom Mountains, Offaly
4. Keem Bay in Achill Island, Mayo. 
A road trip to this beach destination in Westport is everything you would want to immerse yourself in after living indoors for months. The secluded paradise of Keem Bay is guarded by cliffs on both sides, offering majestic views of the horseshoe-shaped cove below and the Croaghaun Sea Cliffs around. The bay also happens to be a Blue Flag beach and is the perfect launch site for sea kayaking. - Campsite: Keel Sandybanks Caravan & Camping Park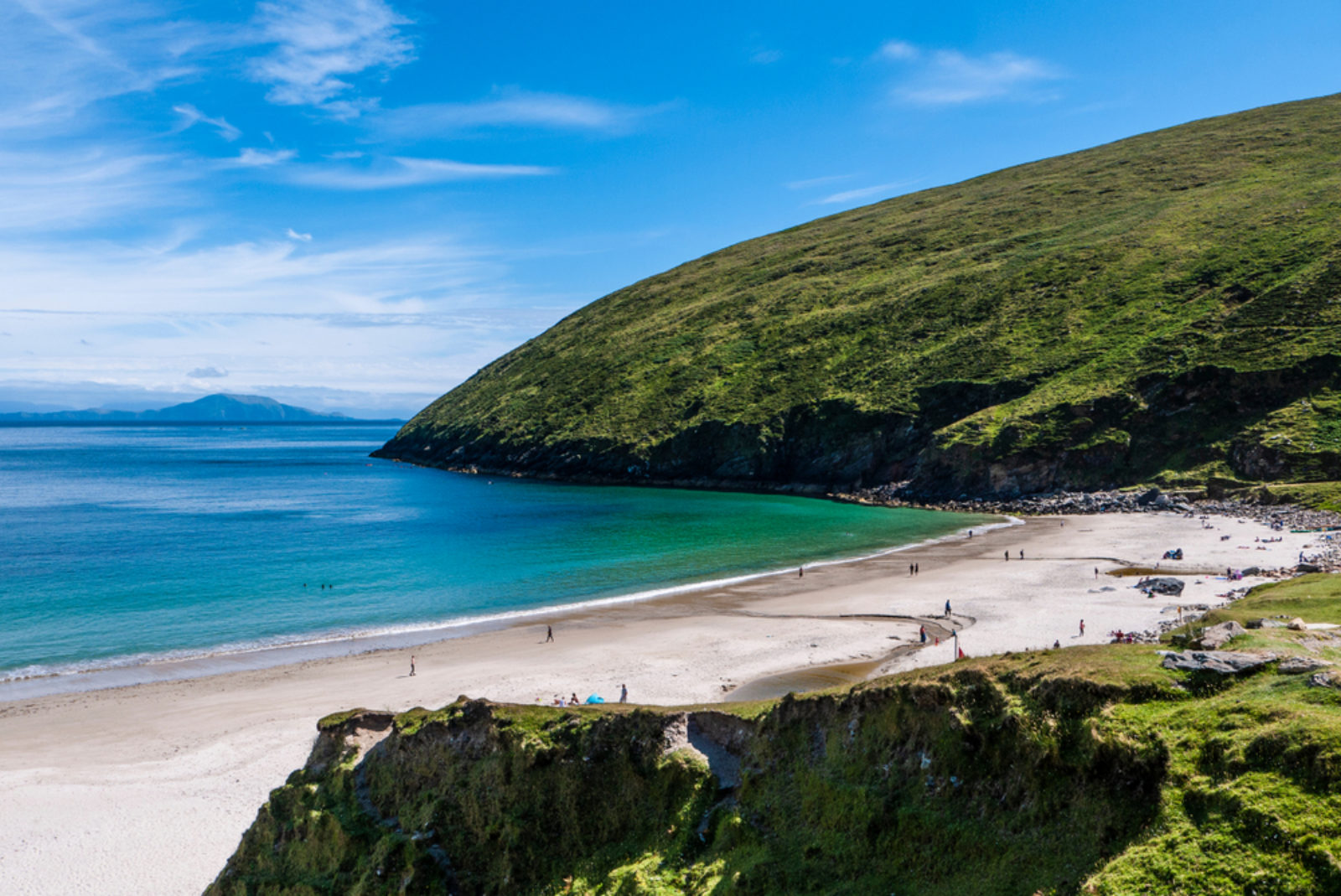 Photo credit:
Keem Bay in Achill Island, Mayo
5. The Glen of Aherlow, Tipperary.
The Glen of Aherlow in Tipperary is a lush valley where the River Aherlow streams between the Galtee Mountains and the wooded ridge of Slievenamuck. It is arguably Tipperary's most beautiful and scenic holiday destination. Try the scenic route from Bansha to The Glen of Aherlow, but keep an eye out for oncoming traffic as the road is fairly restricted in places. The landscape is spectacular and the road past Aherlow House hotel will bring you to the famous statue of Christ the King. There are multiple walking trails for the serious hiker and easier routes for the less experienced. - Campsite: Glen of Aherlow Caravan & Camping Park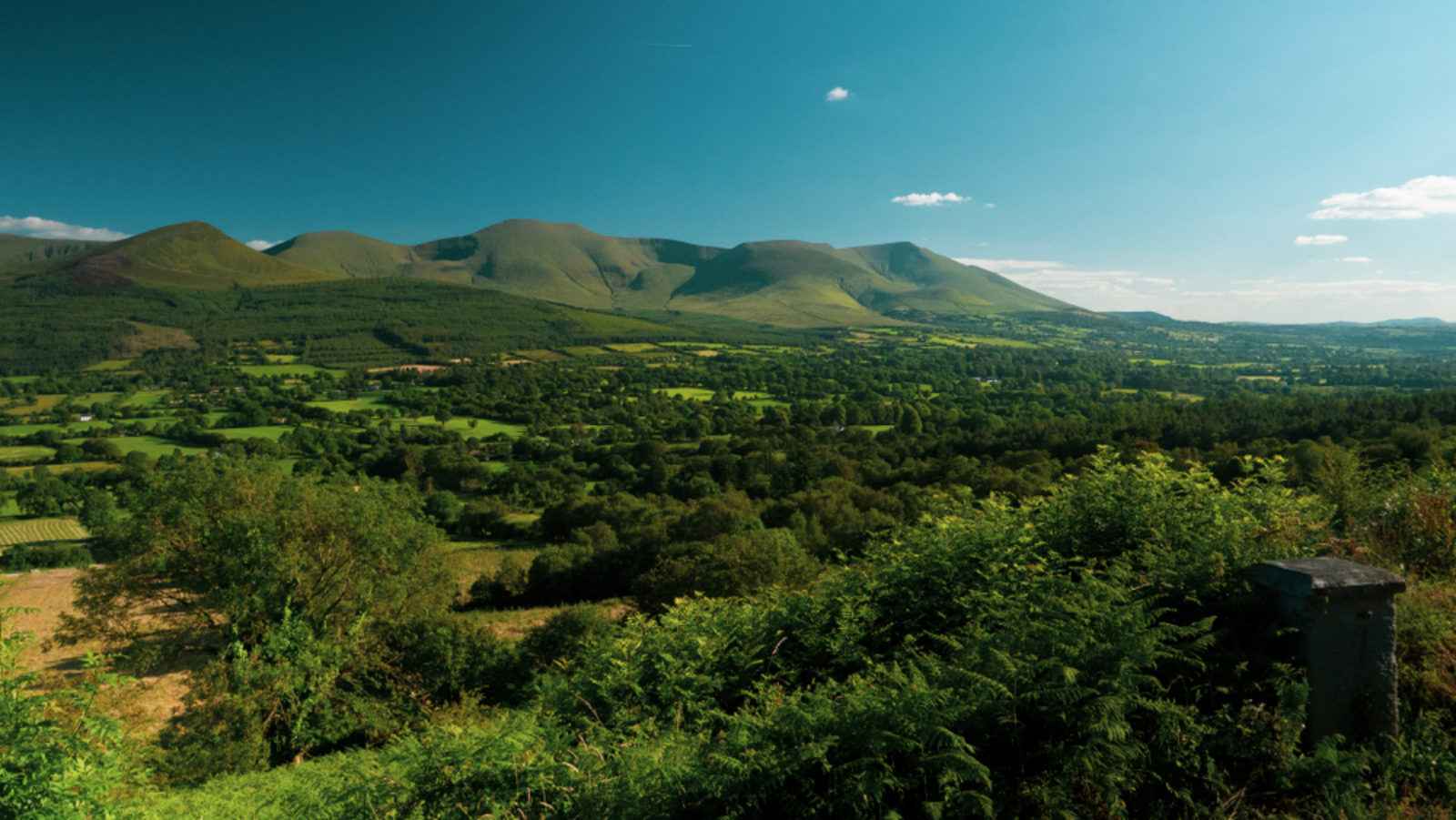 Photo credit:
The Glen of Aherlow, Tipperary
6. Glenevin Waterfall, Clonmany, Donegal.
The eye-catching Glenevin Waterfall is located 2 km north-west of Clonmany village. Here, mountain water drops 30 feet down forming a picturesque silhouette before crashing into the pool and stream below. The scenic walk up to the waterfall is safe and clearly signposted, with picnic areas and dotted foot bridged installed throughout the route, creating a peaceful nature walk suited for the whole family. - Campsite: Binion Bay Caravan & Camping Park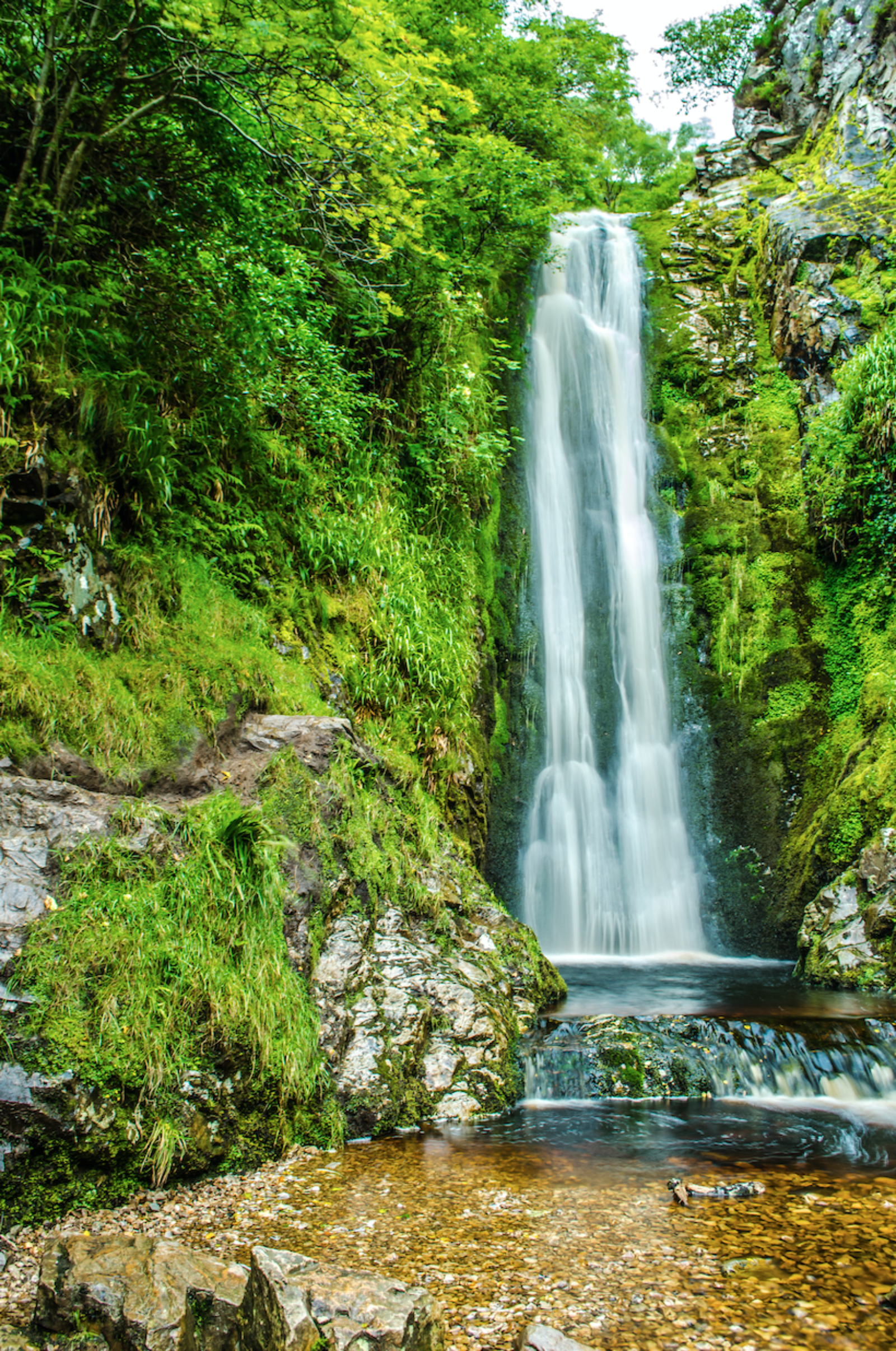 Photo credit:
Glenevin Waterfall, Clonmany, Donegal