Finally a sustainable backpack designed to fit female curves comfortably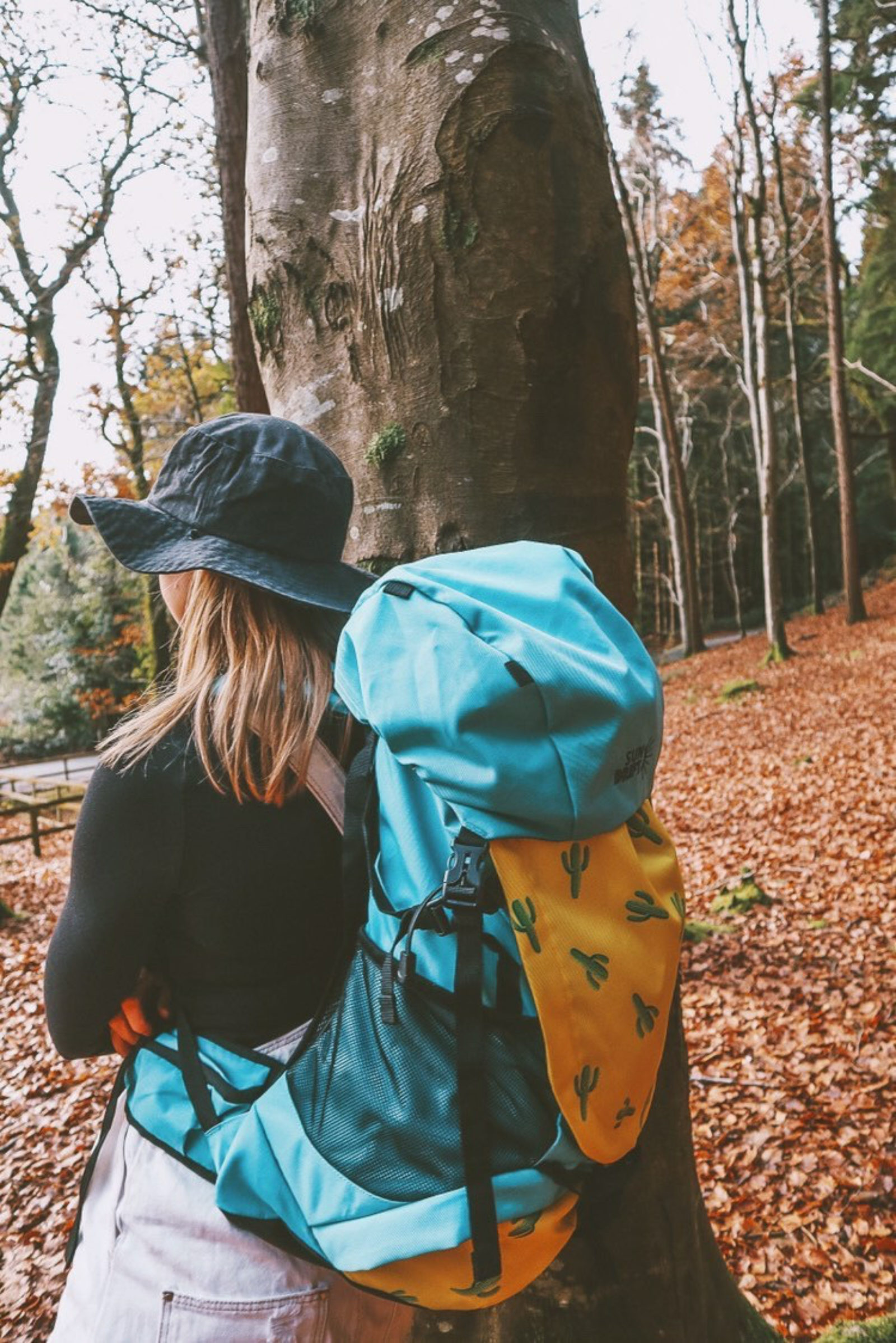 Fiona Parfrey mission is clear, "I started SunDrift with one mission. To deliver top-class sustainable backpacking packs that are specifically built with women in mind."
After several (hundred) rounds of design and sourcing, SunDrift was born – a backpacking brand that represents the bold, brave and beautiful adventure we are on.
Fiona has a love and affinity for nature so wanted to make sure the backpacks she created were made from recycled material and as sustainable as possible. Plus for every 25 backpacks that are sold, a tree is planted on your behalf of SunDrift in the west of Ireland.
Fiona and SunDrift work with Hometree, a registered Irish charity, to plant native trees that are to be enjoyed by animals and humans alike. Being part of the reforesting process helps us all reconnect to the Earth and reconnect us to the responsibility we have in protecting it.
In keeping with Fiona's beliefs, the packaging SunDrift backpacks are made with recycled materials. 
Fiona says: "We're proud to share that the main material our backpacks are made from is recycled material. Our backpacks had a previous life where they roamed the earth as soda bottles, water bottles and food jars, or in other words products derived from PET (polyethylene terephthalate). To make our backpacks, these PET products are collected, sorted and recycled. They are then refined into flakes to create recycled PET that can be turned into products such as our backpacks! Using this kind of technology to recycle waste is a huge step forward to a greener, safer and cleaner planet."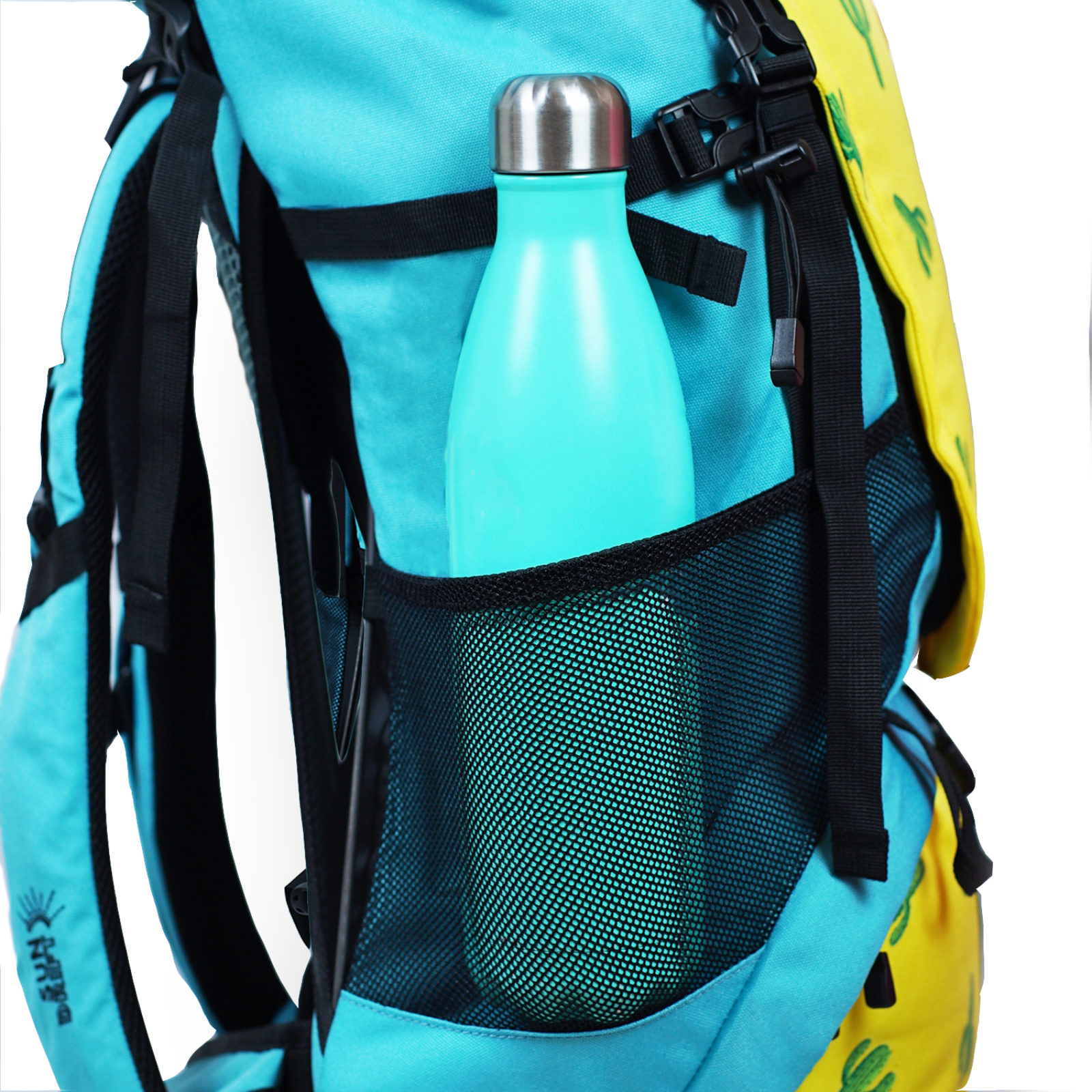 Product features:
Made with recycled materials

Designed for the female form

U-zip suitcase opening on front panel

Lightweight and durable

Built-in raincover

Breathable back

Padded shoulder pads

Adjustable front strap

Capacity 55 litres

Unique design inspired by the Kenyan landscape and Panglao palm tree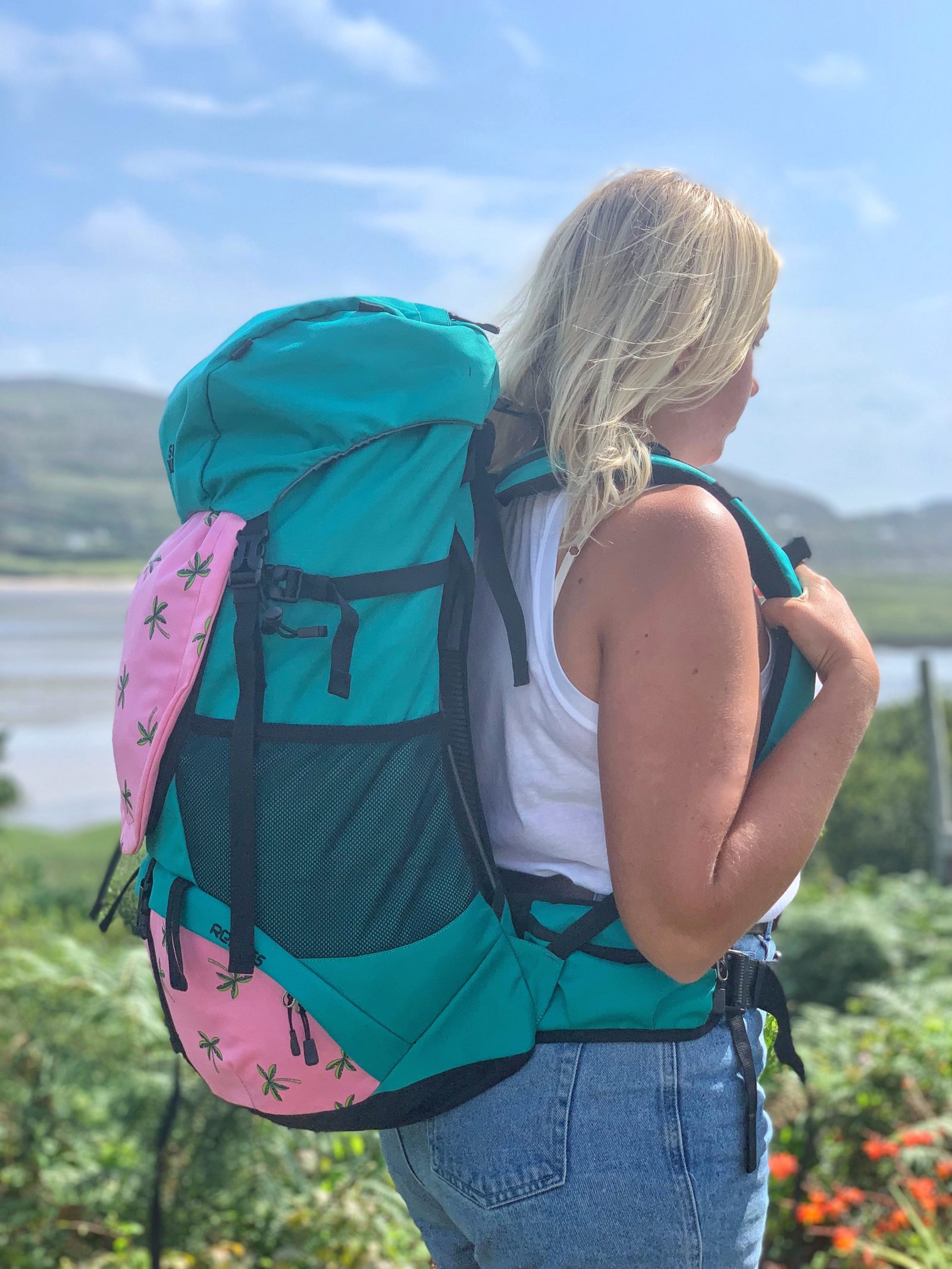 Fiona has long been an avid globe-trotter and was frustrated with the range (or lack of) backpacks on the market for women. 
During a five month solo trip, as Fiona island-hopped through the crystal clear waters of the Philippines, she found herself asking "why are backpacks all so dull and boring and masculine?" A few weeks later, Fiona was sitting in a female dorm in Sri Lanka listening to others venting on the exact same issue. 
Fiona says: "As I continued my travels through Nepal and Kenya and spoke to more female travellers, I realised I wasn't alone. And so I decided to solve the problem. I got to work designing a backpack that would fit the female body comfortably, that was lightweight and durable, that would stand the test of time with high quality, and that (arguably most importantly) looked damn good." Shop Sundrift here.