Guest: 5 Tips On How You Can Start Running (On a Busy Schedule)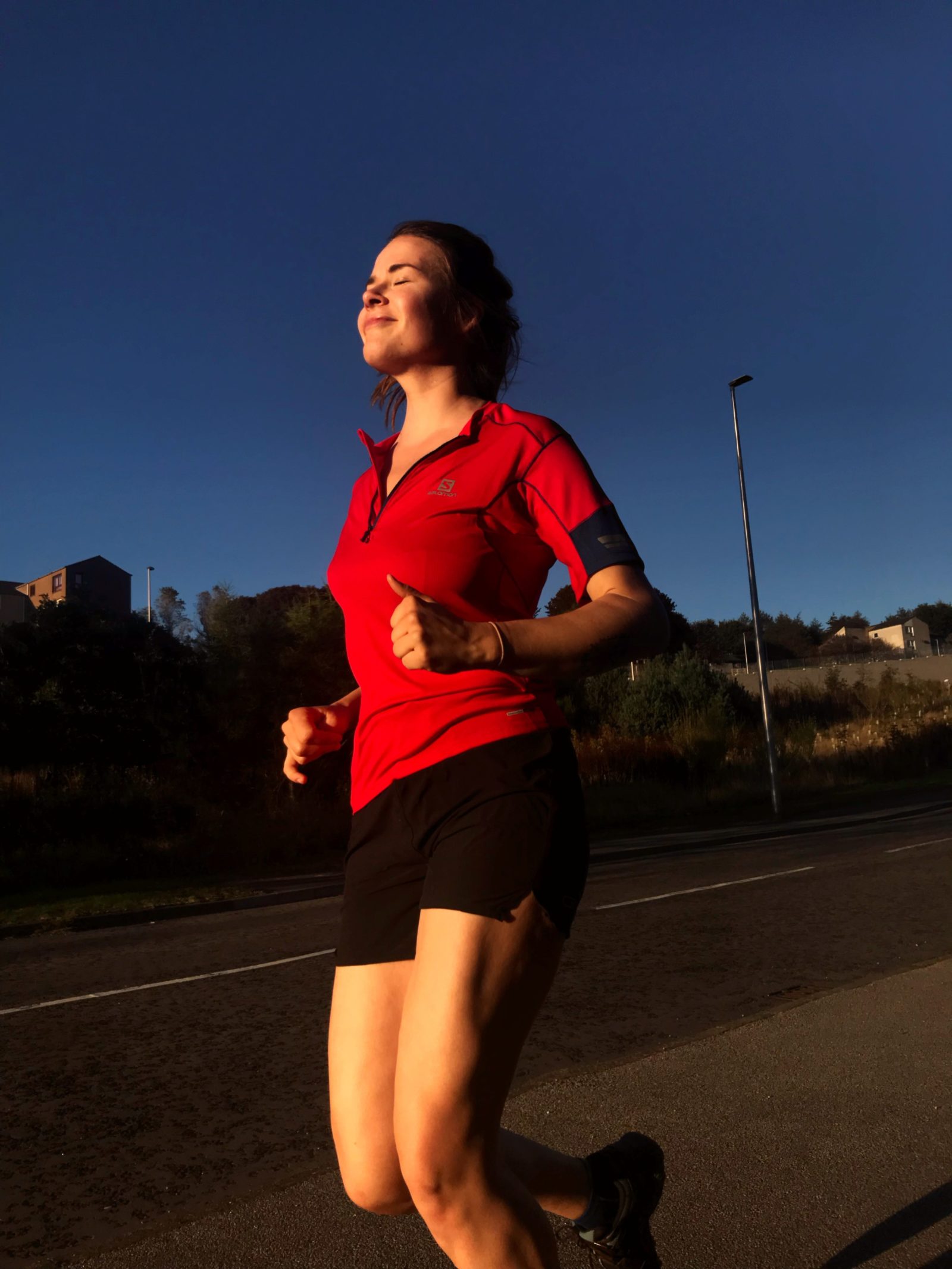 Running is not a complicated concept. Putting one foot in front of the other faster than walking pace technically makes you a 'runner'. If you are completely new to this sport or have tried it once, you might have this thought in your head that you are just not designed to run.
That is wrong.
With all the knowledge input we get in lectures or during our busy workdays, simply getting outside and trying to 'run' is a major step in the right direction. Your first run counts as a run even if you just manage to walk/hobble/crawl half a kilometre in total!
'I DON'T run, I CAN'T run, HOW do people do this?'
You all know that one person in your close friend group who says this all the time, maybe that person even is you in this very moment. That person was me 3 years ago.
The person you see here is unhappy in her own skin and too lazy to even go for a short walk. Now, I don't assume that you are all overweight or unhappy, but maybe just want to get into running. But if you are, I want this picture to remind you that we all have to start from somewhere, whether that is a very low point in our life or simply a goal to become a better human being. We all know that exercise has benefits, we are told this from the minute we are born. When I was convinced by a friend to go on my first run, I was not aware of the benefits that running would have on my body (less joint pain, weight loss, mood improvement...) If you read this article and follow my tips, you too will see these improvements!

Sooo...How do you start running if you are a busy student or just a very busy individual? 
1. Plan your runs out a week ahead.
Don't let a busy schedule scare you. One hour of the day is equal to 4% of your daily allowance of time. So even if you schedule a 30-minute run attempt, you will have only spent 2% of your day on this run. If you are able to exercise before breakfast (aka you are an early bird), then make time for your run at 7 am. While hundreds of other students will still be sleeping, you will be challenging your body and learning to discipline yourself to stick to your new regime. If you are a night owl, set off after a busy day at 11 pm and enjoy the crisp night air. 
Fun Fact: Exercise before bed will massively improve your sleeping quality!
2. Do not rush into it.
If you are a total beginner, do not expect a miracle. The reason why so many people give up is that they run too fast too quickly. Try running for 1 minute, and then walk one minute. Repeat this until you can comfortably run for 2 minutes. Soon, this will turn into 5 minutes, then 10, then 20. My first run did not last longer than 200 metres.
3. Just go and explore!
Many new runners think they are limited to the places that they know. If you are not comfortable being seen in a busy urban environment or want to leave the familiarity of your home, hop on your bike or take the bus to a more remote location.
An app like 'Komoot' can help you to find small, hidden trails that lead you through remote forests or to lakes that you never knew existed. The beautiful thing about running is that you will often stumble upon fantastic locations which you would never find otherwise. Even if you only don't manage to run for very long, just walk the rest of the way and take in this beautiful place you are in.
4. Find a running buddy.
Being held accountable by another person is probably the best motivation out there. Whether you have a friend that is also completely new to the sport or you know a pro athlete, make people run with you. Once you stop overthinking the running part and focus on a little chat or the stride of the other person, running will come naturally to you. A little advice: when you are starting out, try and keep the pace so slow that you can talk comfortably. This ensures that you don't rush into things. If you can't find a person just now, join your local running club. They have 10 to 80-year-old members, so it is likely that you will find your running buddy (+ maybe even a whole new group of amazing friends!) Also, celebrating a milestone together makes everything sweeter!
5. Don't ever give up!
'If you don't think you're born to run, you are not only denying history. You're denying who you are' – Christopher McDougall.
Did you know that we are designed to run? We can outrun any animal over a long distance and have the ability to breathe at whatever speed we want. This means that as long as you stay under your threshold of heavy breathing, you can technically run for a very long time. This may take you a while to realise when you start off, but you will soon see how wonderful it is to see your cardio grow and develop. It is in your DNA to be a runner, so don't find excuses to not run but find a training plan that works for you!
I hope you enjoyed these tips and they will inspire and motivate you to strap on those trainers. Join us crazy runners and get out there to explore!
Obviously, not everyone has to enjoy running, but at least give it a try next time you think 'I am not a runner!' and replace that with 'I too can be a runner!'
*Check out Marie-Sophie Barnard's website The Running Student if you want to know more!