Hitting the Trails - Trail Running Tips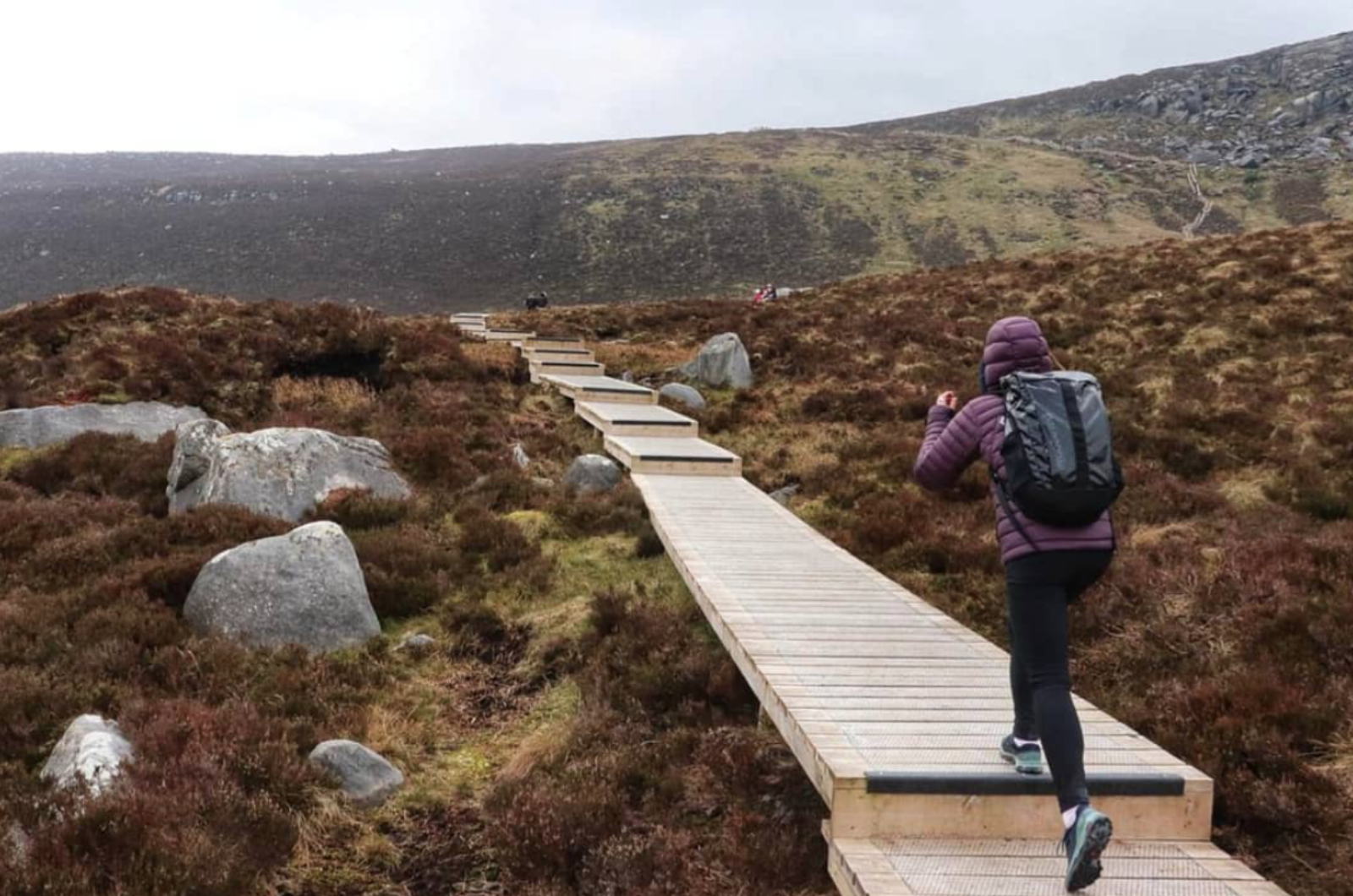 Photo credit:
Running in Cuilcagh Mountain Park in Co. Fermanagh
Thinking about starting trail running but don't know where to start? We're about to give you some hot tips on where to go and what to wear to help make trail running your new favourite past time. 
Trail running can sound more daunting than a simple jog round the park, but the bonus of trail running is the awesome places you get to explore while running like forest trails or even mountain trails with amazing views. 
Just remember to stay safe on the trails. While many mountain trails around Ireland are beautiful it's important to remember that they can be quite remote so stay safe and bring a pal or pals. The last thing you want to do is roll an ankle miles from your start point. 

Watch the terrain; unlike running on paths or treadmills you are going to face uneven trails, with rocks, roots and lumps and bumps to contend with. Don't let your ego get in the way, slow down and get a good footing.

Start off with a small looped run, this way you can test the waters and see how you get on on your first outing before trying to cover far too great a distance first time out. Cruagh Woods in the Dublin Mountains has a lovely 5km loop, this is a great starter trail. Try it a few times before moving onto something longer. 
Ensure you know where you're going and bring a map or ensure you've downloaded the map on your phone. Despite the best navigation people can get lost so stick to the trail and follow signage as best you can. 
The right gear is key. While your comfy road runners may be your usual for running, trail runners give you more grip to help you cope with changing terrain. They also give more ankle support. Salomon's Sense Ride 2 trail shoes are a great option for the trails. The Sense Ride have enough cushioning to push the mileage and an even more flexible, comfortable upper.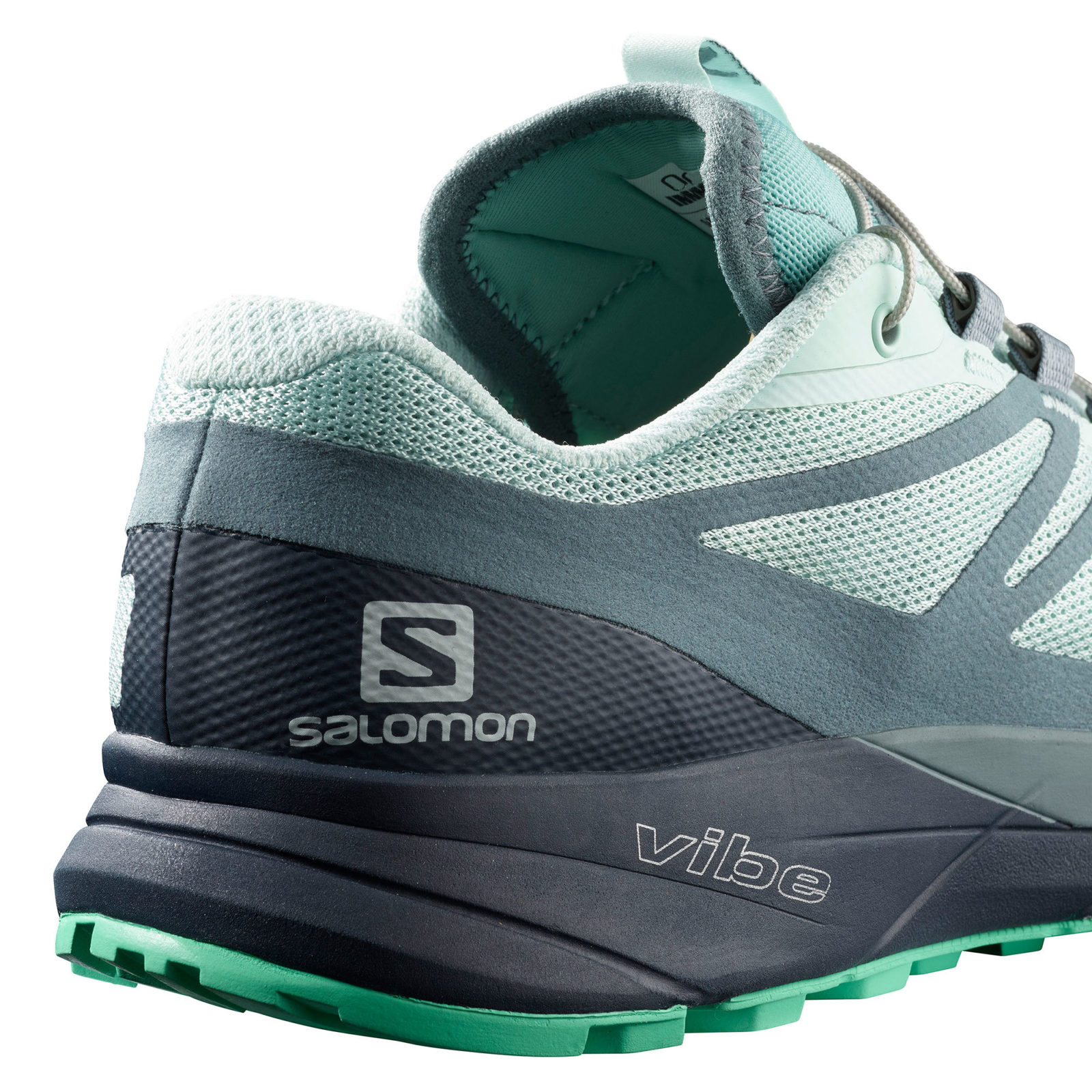 Photo credit:
Salomon's Sense Ride 2 trail shoes​​
Ensure you carry water with you so you can stay hydrated on your run. A belt or backpack with water bottles is always a good idea. Salomon also has a great range of hydration backpacks and belts!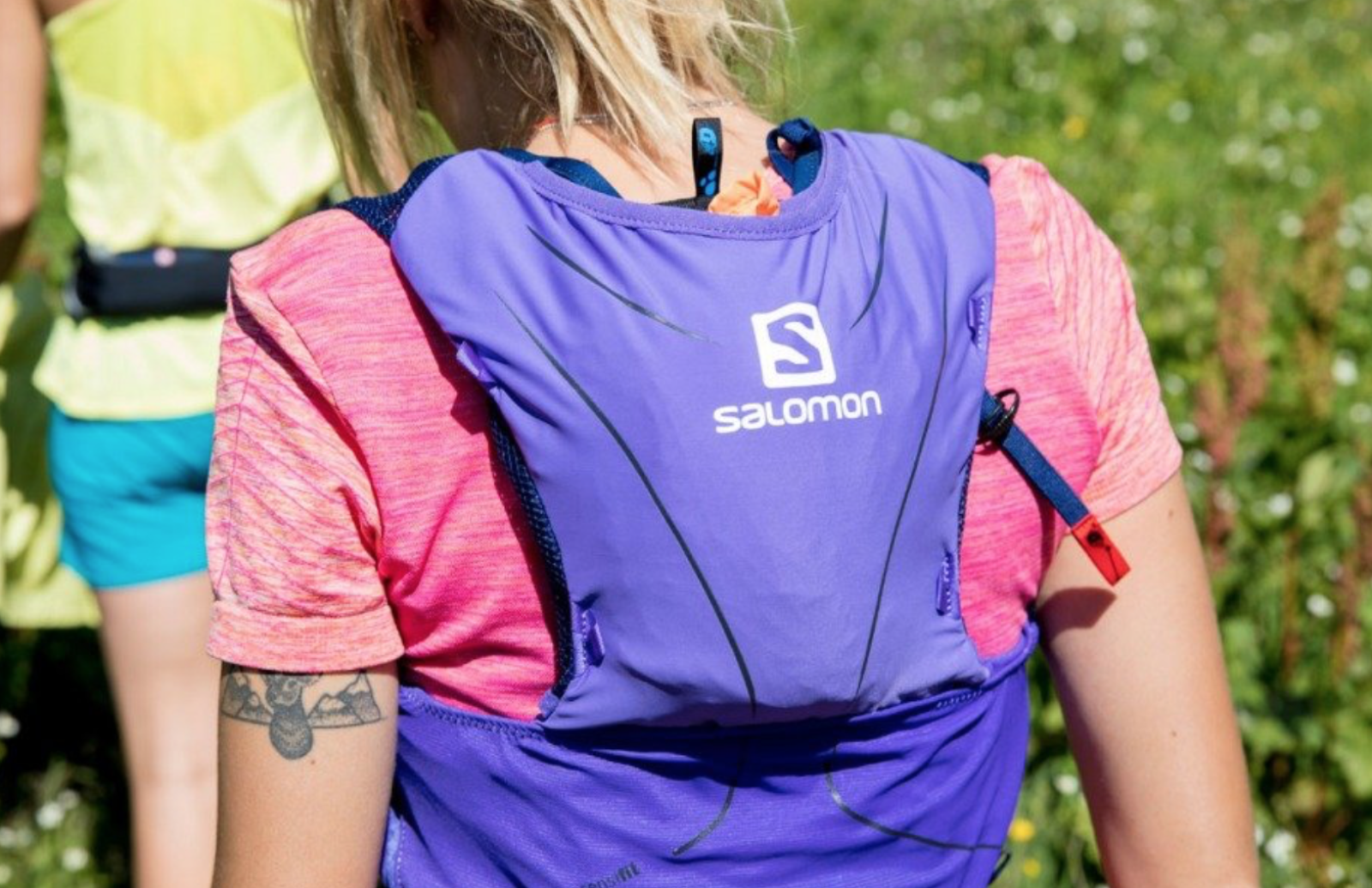 Photo credit:
Salomon range of hydration backpacks and belts​
If you're lacking a buddy to come trail running with you fear not. She Summits Trail Running offer Ireland's only guided trail and mountain running company that caters specifically to women. Check out their events and join a group of fellow trail runner beginners and enthusiasts on your next run. 
And don't forget to take your time, walk sections if you're running out of steam or just stop to take a breath and take in the views. 
Happy trail running!