Interview: Adventurer Alice Morrison
Each month on Girl Outdoor Magazine we catch up with awesome people impacting our world. This month it's the turn of Alice Morrison, Craghoppers Ambassador, as she chats about her latest adventures.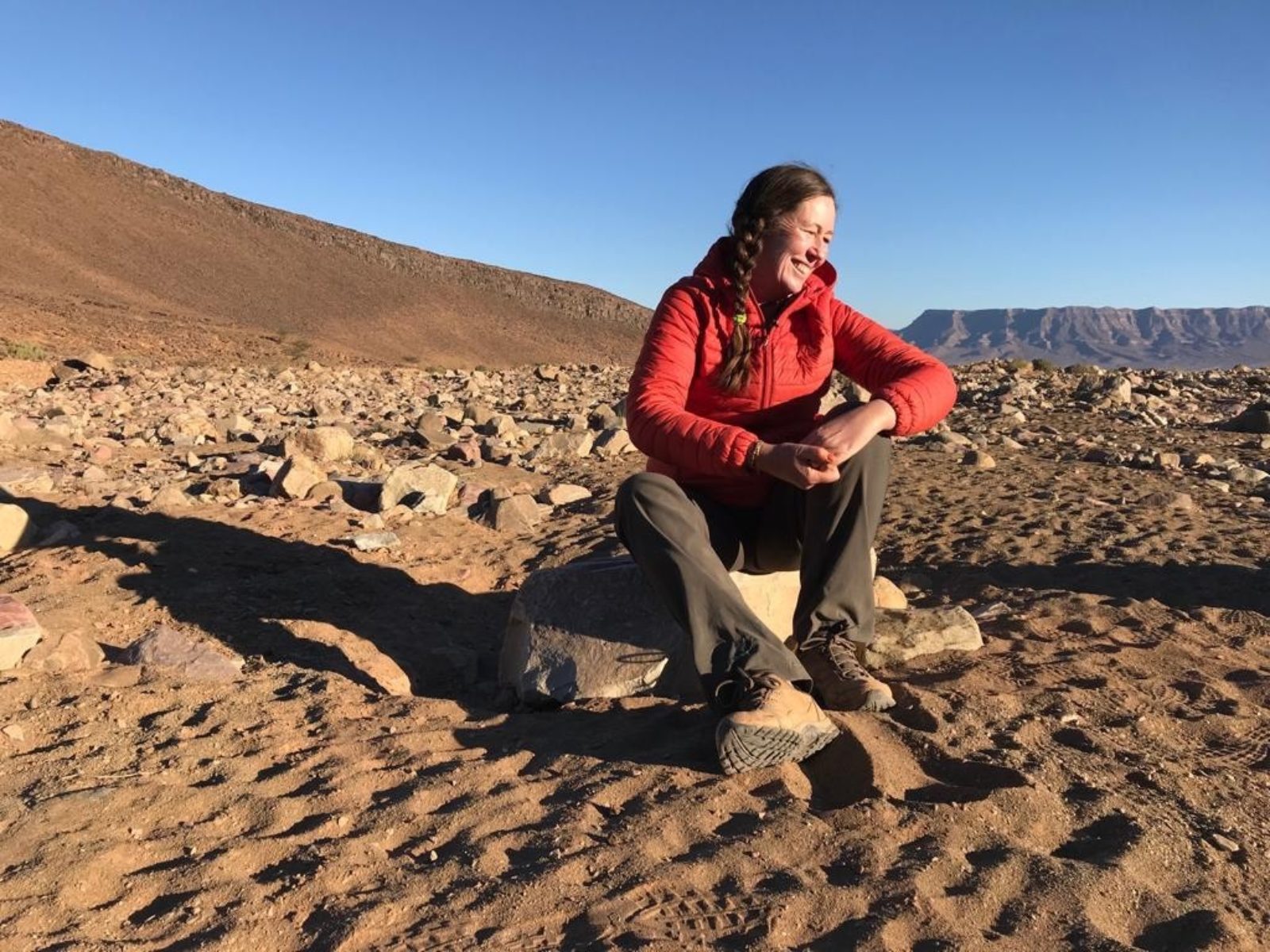 Photo credit:
Alice Morrison
Alice, you are embarking on a huge adventure, tell us about the trip and how it came about?
I have been living in Morocco for five years and done a few things here - in fact I came to run the Marathon des Sables - the toughest footrace on earth - but I wanted to do a real exploration of the country, its environment and people. The Draa is the largest and longest river and it goes from the great dam above Ouarzazate, through the Mountains of Drought, along the rich palmeraie of the upper Draa Valley, down through the great dunes and finally flows into the Atlantic Ocean. It's 1200km long and I'm doing the expedition on foot with five camels, one Amazigh (Berber) guise and two Amazigh camelteers  - Brahim, Brahim and Addi.  The Draa passes through very different environments which also gives me a chance to see what is happening as a result of climate change for myself.
How did you prepare for the adventure?
I prepared physically by training for and then running the Everest Trail Race ultra marathon six6 days round Everest) in November which got my fitness and endurance up and was also an amazing adventure. For the actual expedition I have been working with Jean-Pierre Datcharry of Désert et Montagne Maroc. He has been working with the nomads for 40 years and no-one knows more about planning this kind of expedition than him and I am learning so much from him.
What are your adventure essentials?
My Craghoppers Venta Lite Down Jacket and Clara trousers. The jacket because it drops to freezing in the desert the minute the sun goes down and the trousers are super comfy, dry in half an hour after washing. The other two crucial things are my iPhone and my Powertraveller Falcon40 solar charger.
You're currently living in Morocco and you have run the Marathon des Sables (the toughest footrace on earth) how did this come about?
I am a terrible runner but I love a challenge so was persuaded by my mate Charlie Shepherd of Epic Morocco to sign up for it and we ran it in April 2014. I came to live in Marrakech in January that year to help with training and I liked it so much I stayed. Morocco is a wonderful country.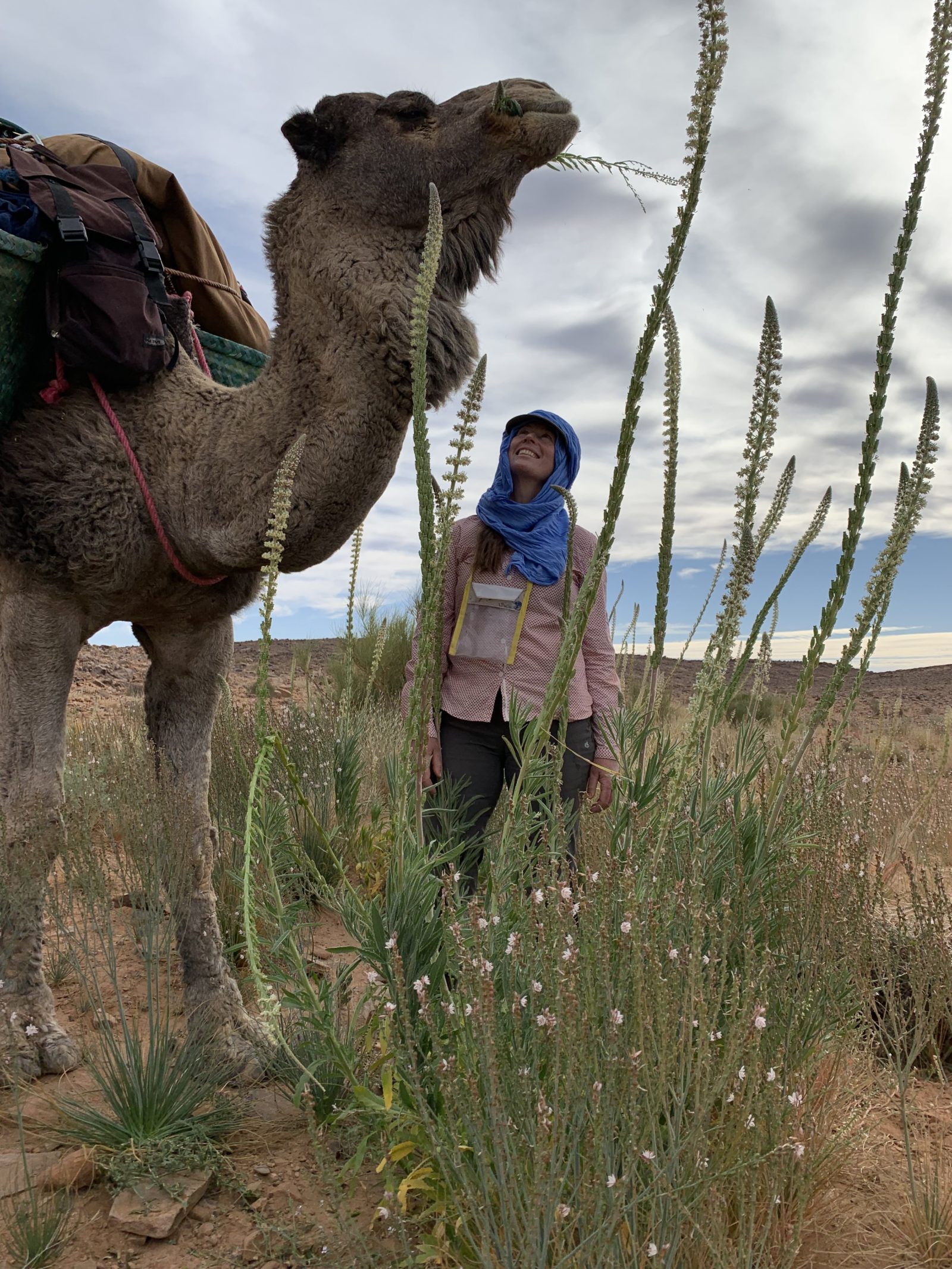 You also have a book, Dodging Elephants, can you tell us a little about this? 
It's my first book and it is the story of my leaving the rat race for a bike race. I left my job to cycle 8,000 miles from Cairo to Cape Town in the Tour D'Afrique - the longest bike race on earth!! It's got elephant charges, bandit attacks and saddle sores.... lots of saddle sores. 
Any plans to write a second?
My third book comes out on April 18th and is the story of all my adventures in Morocco including how to politely turn down a marriage proposal from an amorous but toothless taxi driver. It's called My 1001 Nights. 
You're a Craghoppers brand ambassador for 2019 - that's a cool title, are you excited to work with them?
So cool. I'm truly honoured to have been chosen by them because we share the same values. They are committed to getting people outdoors to enjoy the wonderful world we live in and so am I. Also - I love the kit and it really works well even in the difficult conditions I'm using it in now with extreme temperatures, a lot of sand and not much water. It's also great culturally for Morocco as I am covered up without getting too hot.
Anything else to add?
My motto is "the slower you travel the more you learn" and that is so true of the Draa Expedition where every day brings a new discovery: a clutch of snake's eggs; a well hidden in the sand dunes; a herd of wild donkeys; a wild camel and her two week old baby...We live in a magical world.
You can follow the #draaexpedition on www.alicemorrison.co.uk, or find Alice on Instagram or Twitter.