Introducing the Nieuwland 3e Finisterre's first summer wetsuit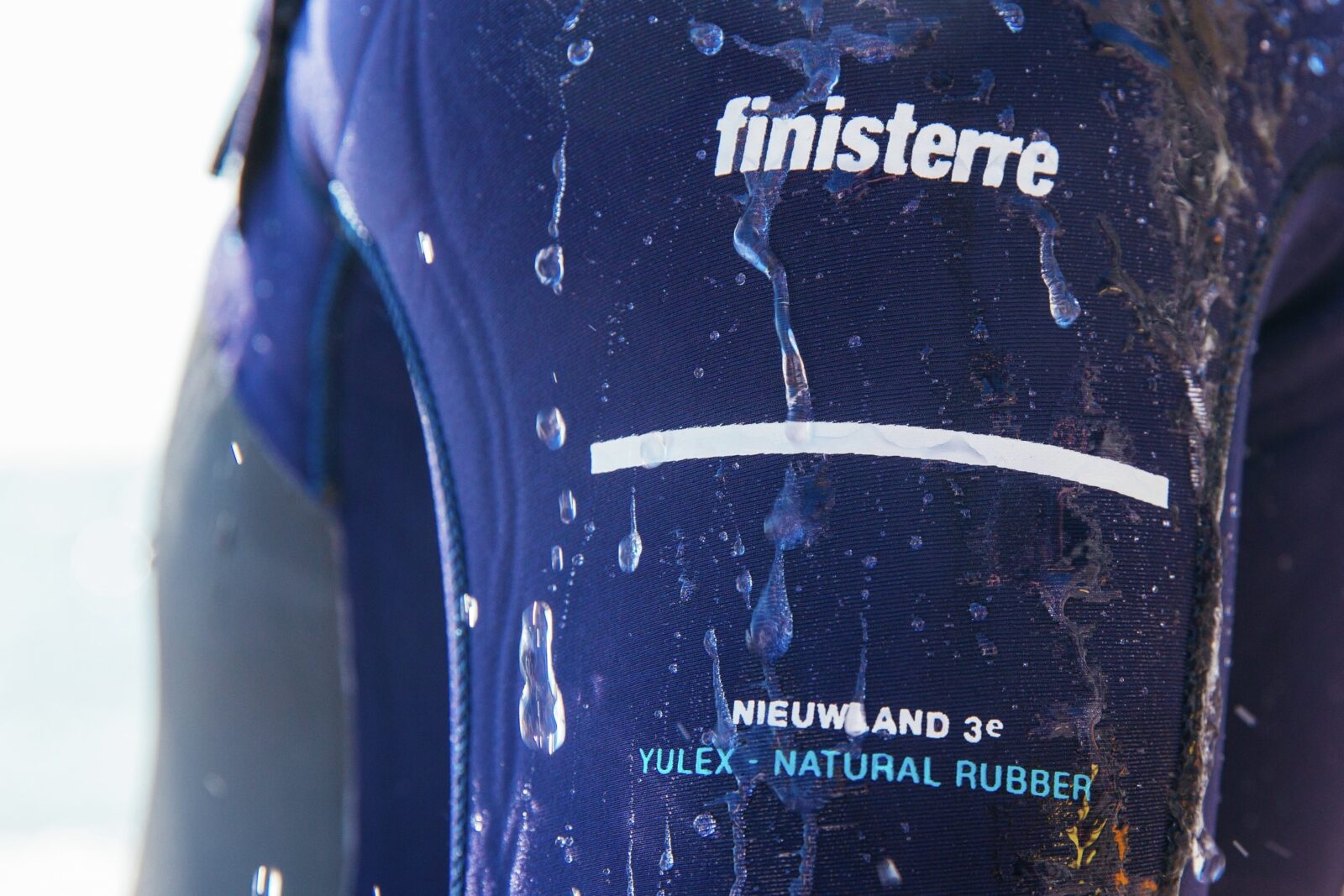 Photo credit:
Finisterre Nieuwland 3e
With the amount of people taking up sea swimming with love this new product from Finisterre. Introducing the Nieuwland 3e, Finisterre first summer wetsuit. Fusing cold water expertise with Yulex Pure natural rubber, the 3e offers a high performance alternative to traditional neoprene.
The guys at Finisterre say: "Upholding our commitments to product, environment and people, our aim was always to make our suits as sustainable as possible. At the time we made our first suits, biorubbers were in their infancy; unwieldy and untested. Through committed research and development, we focussed on durability; making our suits last as long as they could, without sacrificing warmth or performance. Our original tester suits are still going strong, but we didn't stop there. The sheer amount of waste created by the thing we love was always at the back of our minds. In the UK alone, it's estimated that surfers discard about 400 tonnes of wetsuits each and every year. Something had to be done. If we're not part of the solution, we're part of the problem. Since launching our first suits, we've added the Nieuwland 3e to our range; a Yulex summersuit, tailored for British (and Irish) waters, but we continue to look for a better way."
Fit
A good fit is essential for keeping warm. Finisterre suits are made to a bespoke pattern and may vary from other suits you have owned. 
See the size guide above to get the perfect fit. When trying on your suit at home the fit should be snug, it will loosen slightly after 10-15 wears.
Details
3.5mm chest and back panel, 2.5 mm arms and legs
Designed for sea temperatures in the region of 14-18°C
Yulex Pure™ natural rubber
Recycled laminates - recycled polyester outer face and lining
Higher internal pile on chest and back for greater heat retention
Elongated back panel, improving heat retention
Flexible shoulders and upper body to aid easy paddling
Fully taped seams throughout, with our wider seam tape in critical areas
Double needle blind stitched throughout suit: a safer stitch that will better weather the wear and tear of the suit (no need for a seam sealant that often ends up cracking)
Finisterre custom neck pattern – reduced flushing as well as helping entry / exit
Tension wrist bands, improving wrist seal
Made in Taiwan
Check out the link to find out more about the suit.