Ireland's Reeks District makes Rough Guides Travel Hot List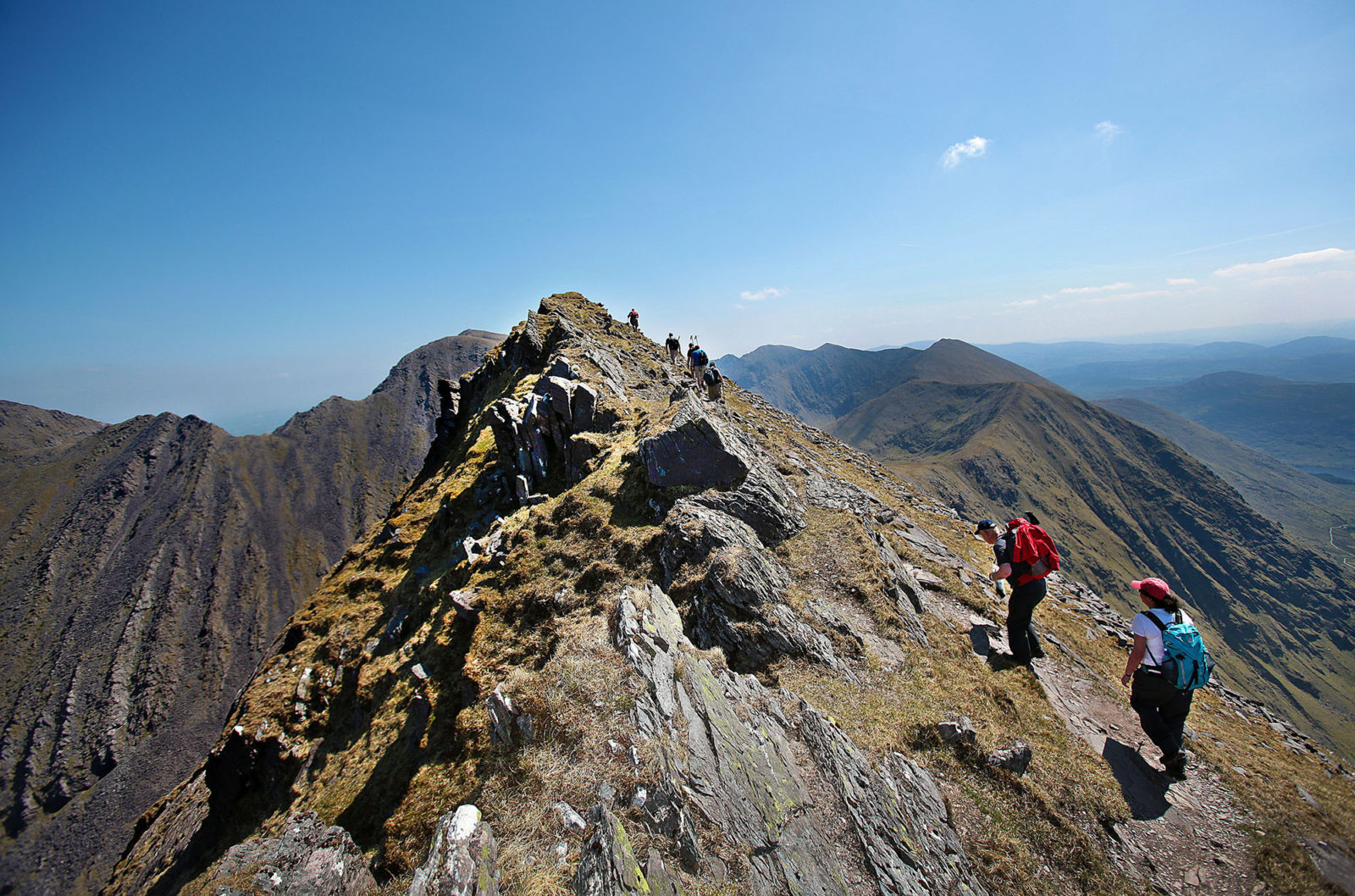 Photo credit:
Reeks District Facebook Page
Ireland's Reeks District in Kerry has made the Rough Guides travel hot list for 2019 - "6 Regions on our Radar."
Set on Ireland's west coast, Reeks District (MacGillycuddy's Reeks is Ireland's highest mountain range) is minutes from Kerry Airport, just two hours from Cork and Shannon and four hours from Dublin - easy access for those looking for adventure. 
The Reeks District is an initiative by the Mid Kerry Tourism Cluster and their aim is clear - to help promote the region's natural amenities, grow local employment and offer a better experience for everyone, and with this nod from Rough Guides it may just help!
Ireland came in at number three after Iberá Wetlands in northeastern Argentina and Yúnnán, China. Not too shabby.
According to Rough Guides, "Kerry has been on the tourism map for so long, it's easy to be jaded about the region's beauty. The spectacular MacGillycuddy's Reeks refresh the brand by taking you inside that postcard scenery. Drive, walk, hike, climb, bike, kayak or sail around the mountains and lakes of this rugged landscape encircled by the Ring of Kerry."
The literal highlight is Ireland's tallest mountain, Carrauntoohil. At 1,038.6 metres (3,407 ft), reaching the peak is an achievable day trek for anyone of reasonable fitness. Less strenuous walks take in sheep-dotted moorland or a deserted Atlantic beach. Two Blue Flag beaches at Inch and Rossbeigh tempt family picnickers, while surfers hit the waves rolling in off the Atlantic. Or you might enjoy taking a kayak or canoe around vast Caragh Lake to explore its beaches and scenic coves.
Meanwhile, small towns and villages highlight the modern Ireland of trendy coffee shops, young designers and boutique B&Bs but the live music pubs and hearty fare remain the same, as does the traditional Irish welcome. Before you know it, you might be off to the annual Puck Fair, a horse race on the sands at Glenbeigh, or a torch-lit procession full of ancient folklore to celebrate Biddy's Day."
For more on Reeks District see their website.