Run to Plant Trees: running, nature and environmental activism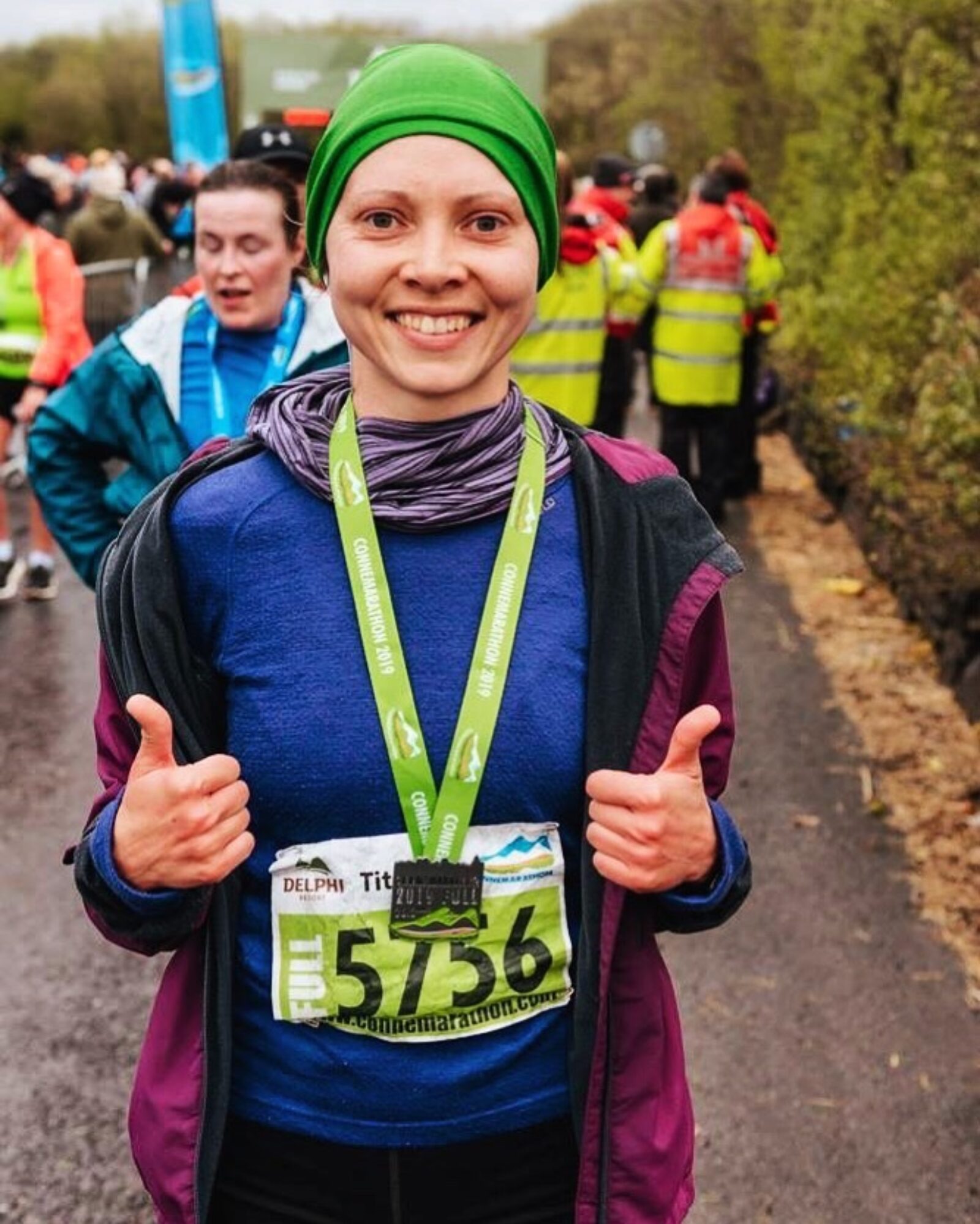 Everyone's first marathon, I think, is special; it is an experience you will never forget. After the training and running my first half marathon back home in Latvia in May 2018, I knew my first marathon would be in autumn. After exploring what's available, I decided that my first marathon was going to be the Athens Authentic Marathon; the first in the history books and the first for me. 
The race was on November 11, 2018, after the summer of massive wildfires in Greece. To show support for this tragedy the organisers of the Athens Authentic Marathon launched "Runners' Forest", an initiative seeking to plant trees over a 4 km stretch along the decimated marathon course. This area of the marathon course was specially marked and each runner was asked to put on a green bandana, given at the start of the race, to show support for locals and the area, and symbolically create a forest. 

As I ran through the wildfire decimated area, I saw that both sides of the road were burnt black, there were barely any trees left, houses were destroyed, and locals all dressed in black standing in silence, peacefully asking for support. It was a dark sight on a sunny day, I got goosebumps all over my body, and I slowed down my pace, in a way trying to show respect, besides just having my green bandana on. It was an absolutely exhilarating yet eye opening experience. 
After the Athens Authentic Marathon I felt helpless and overwhelmed by anger, confusion and the lack of action to help our home, the planet Earth, to recover from our over-production, over-consumerism, and over-use of natural resources. As I run to enjoy the landscape and nature around me, I feel the need to do something in order to give back, as it has given me so much. In April, 2019, I set up an initiative Run to Plant Trees, a cause and a call for climate action. I decided to dedicate my running to reforestation of the West Coast of Ireland, where I am currently living, with native Irish trees through Hometree Charity.
Initially, Run to Plant Trees was planned as a year-long fundraiser, but the current pandemic has added extra five months to it. I had a plan to run in one year 2 half marathons, 3 marathons and 1 ultra marathon, altogether 232 km, with all races taking place on the West Coast of Ireland. I have ran all but the last race - the ultra marathon; last year I finished Connemara Full, Achill Half, Killarney Half, Galway Bay Full and this year I ran Kinvara Full. My final race of the fundraiser Connemara Ultra Marathon, got rescheduled from April this year to autumn, and now it will be a virtual race, which I plan to run on September 20, 2020. On one hand it might be a little bit anti-climactic, as it will be just me and my pitter-patter running 63.3 km, mainly on footpaths to stay safe on the roads. On the other, the current pandemic really signals the emergency with which we all need to act on current climate crises. These past months have showed how essential it is to preserve natural habitats and restore biodiversity, to find a way how we can once again live in sync with nature.
Run to Plant Trees has given me a platform to talk about current climate crises, the importance of individual and systematic changes that need to take place, about the beauty of our nature and how important it is to respect and preserve it, while also cultivating my passion for running and exploring. It has also allowed me to meet a lot of amazing people and spark their interest in both running and climate emergency. Our minds, bodies, inner beings and the Earth, our home, are interwoven, interdependent and interconnected; we are one. And I am immensely grateful that with Run to Plant Trees I can give a little bit back to our home.
Support and find out more about Run to Plant Trees: https://www.baibasustere.com/about-run-to-plant-trees