The Interview: Suzy Crawford from CoverUp Surf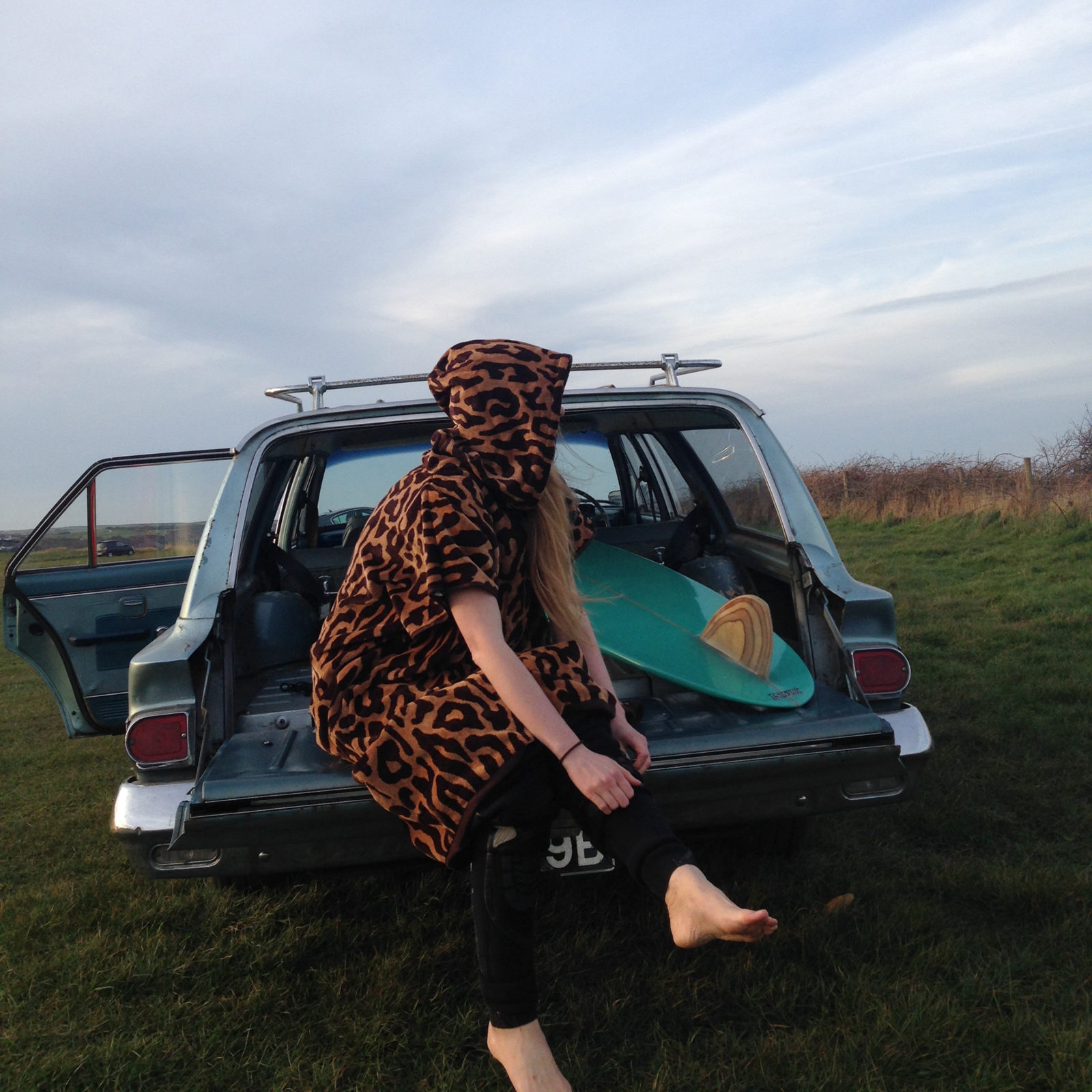 Each month on Girl Outdoor Magazine we'll be catching up with awesome people impacting our world. This month it's Suzy Crawford from CoverUp Surf - CoverUp Surf poncho towels are perfect for changing after surfing or a day on the beach.
Tell us a little about CoverUp Surf?
CoverUp Surf produce handmade changing towels to help make those awkward car park changes a little easier! Our changing towels are unique and made in small batches of different patterns. Each design includes heavy-duty taped seams, a large cosy hood and wide arm-holes for easy changing. We endeavour to inspire others to get out there and find their next adventure and hope our CoverUps make those awkward changing moments a little easier along the way!
How did you start out on this project?
We began very small, selling in our local surf shop and producing all our products on our old singer sewing machine in our spare room. I started sourcing fabrics from wherever I could and still enjoy the hunt for good patterns! After a while, our towels started to get noticed in the area and that is when we expanded and launched our online shop. We love how this has connected us with surfers and adventurers from around the globe and are often sent images of our customers using their changing towels on their travels! We are inspired by the many uses our customers find for their CoverUp's, from changing after sea swimming to keeping warm after cold surfs on the river Eisbach in Munich, changing on the beaches in Hawaii after surfing to desert adventures in Egypt and changing after muddy mountain bike escapades.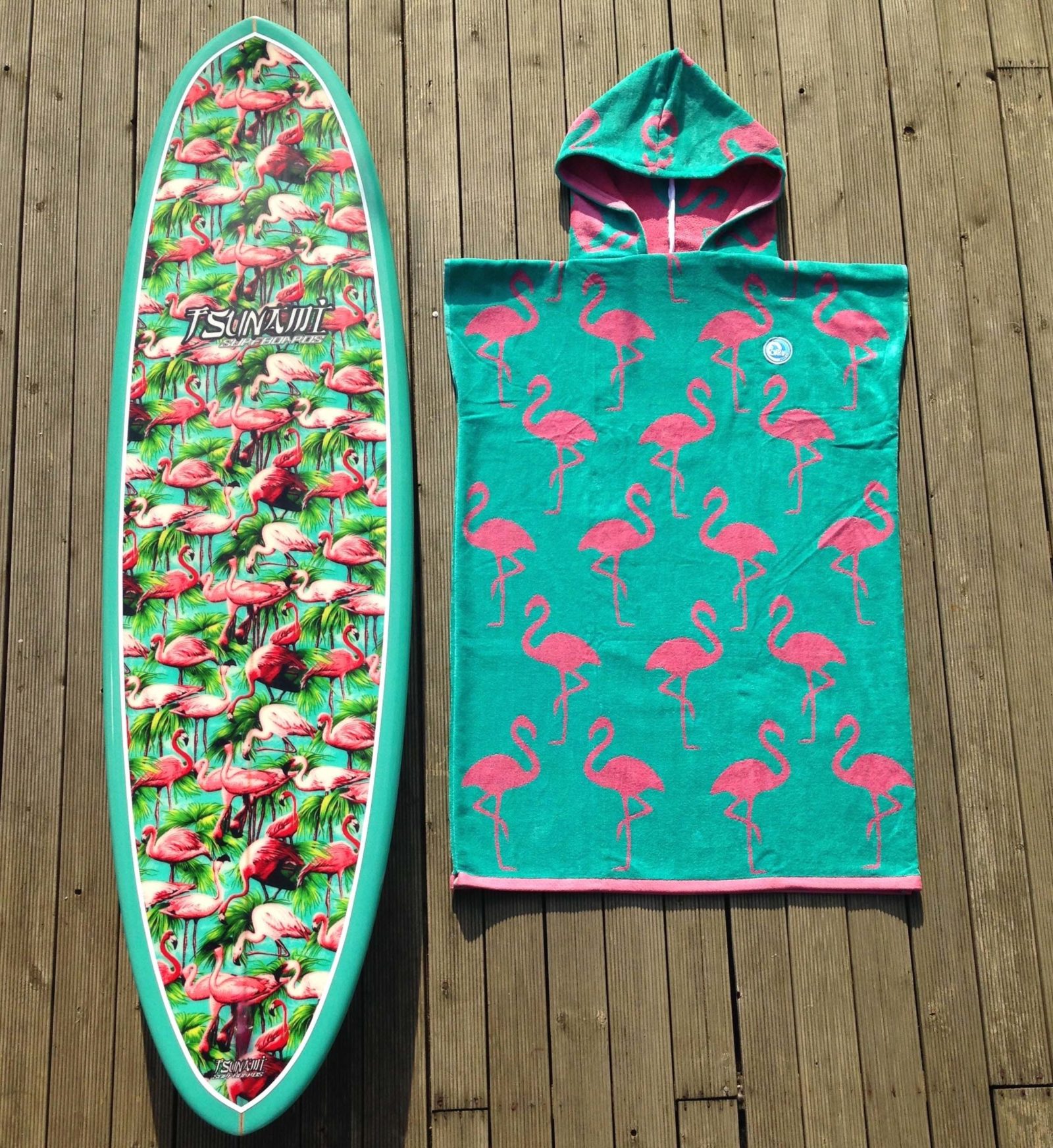 Where did the idea to start the business come from? 
I have always loved to sew and after to moving to the East Coast of England after graduating from a degree in textile design, I started surfing. We had one really cold winter in 2009, it was a nightmare getting changed after surfing at the back of the car and that is where the idea for our CoverUp's came from. It was born from a need to try and stay warm while changing after getting out of the cold Yorkshire sea, when your hands are so cold you can hardly unzip your wetsuit!
Where are you based?
We are based on the top of a cold windy cliff top in Yorkshire overlooking Filey bay, our local surf break. We are lucky to have a varying coastline offering a variety of good surf but the break here has to be my favourite.
Are you a surfer? 
I started surfing about 12 years ago when I moved from Scotland to the East Coast of England. My boyfriend is a surfboard shaper and we live in a small seaside bungalow full of surfboards!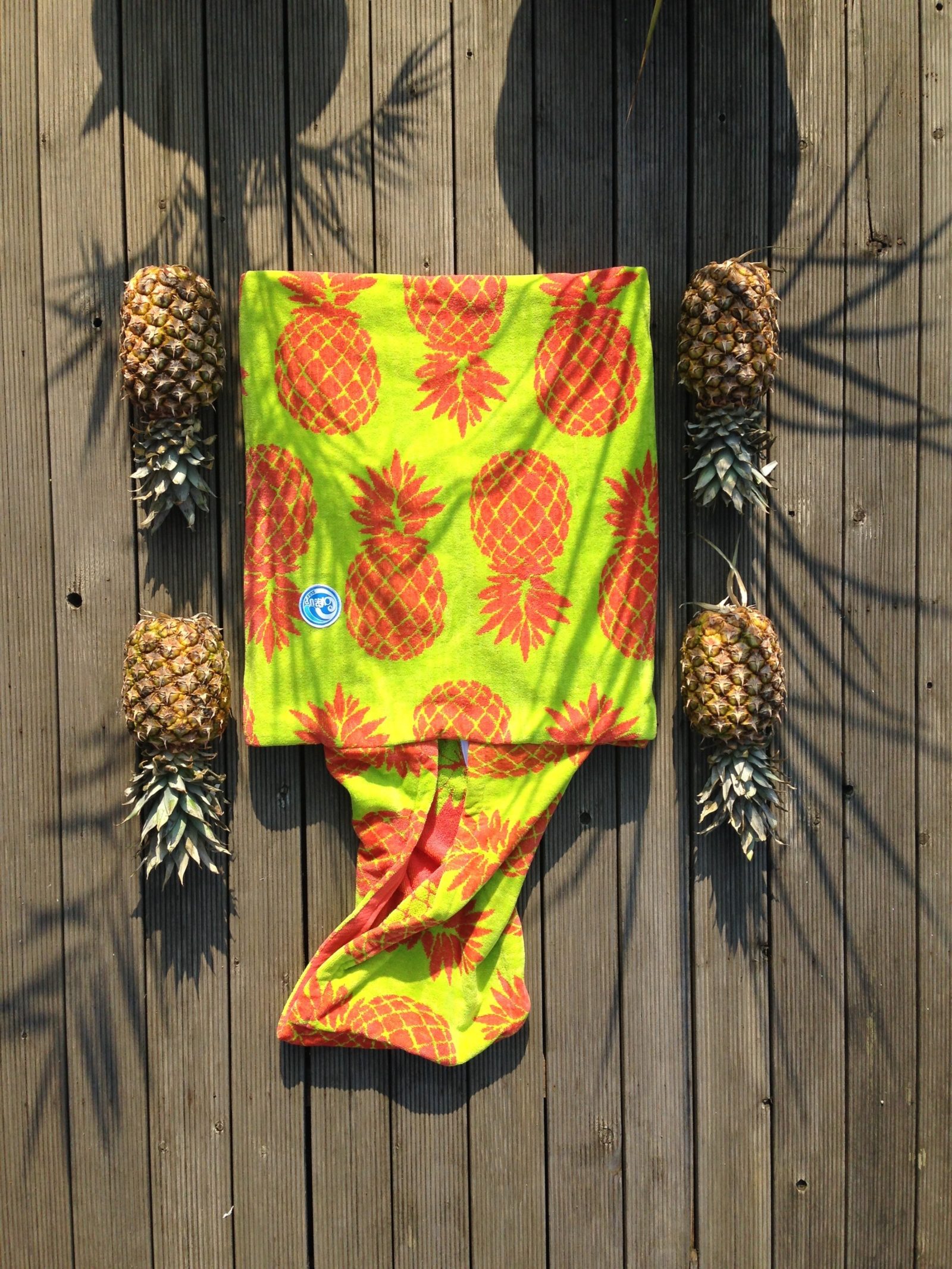 Do you do any other watersports? 
Last summer we bought a Canadian canoe and this year a couple of sea kayaks for flatter days. We have been having so much fun on them, it has opened up a whole new exciting way to get in the water.
Describe your perfect adventure? 
It would have to be packing up the van with my boyfriend, our surfboards and our dog Bill and heading up to the western isles of Scotland for an adventure exploring un-crowded and remote surf breaks.
New season, new patterns? Let us know about your Autumn Winter range? 
Autumn winter for CoverUp surf will be bringing in some new bright coloured Aztec prints, colourful stripes and tropical pineapples to brighten up those autumn surfs as the nights draw in and you need that extra motivation to keep getting in the water!