The Interview: Caroline Bond of Kittie Kipper​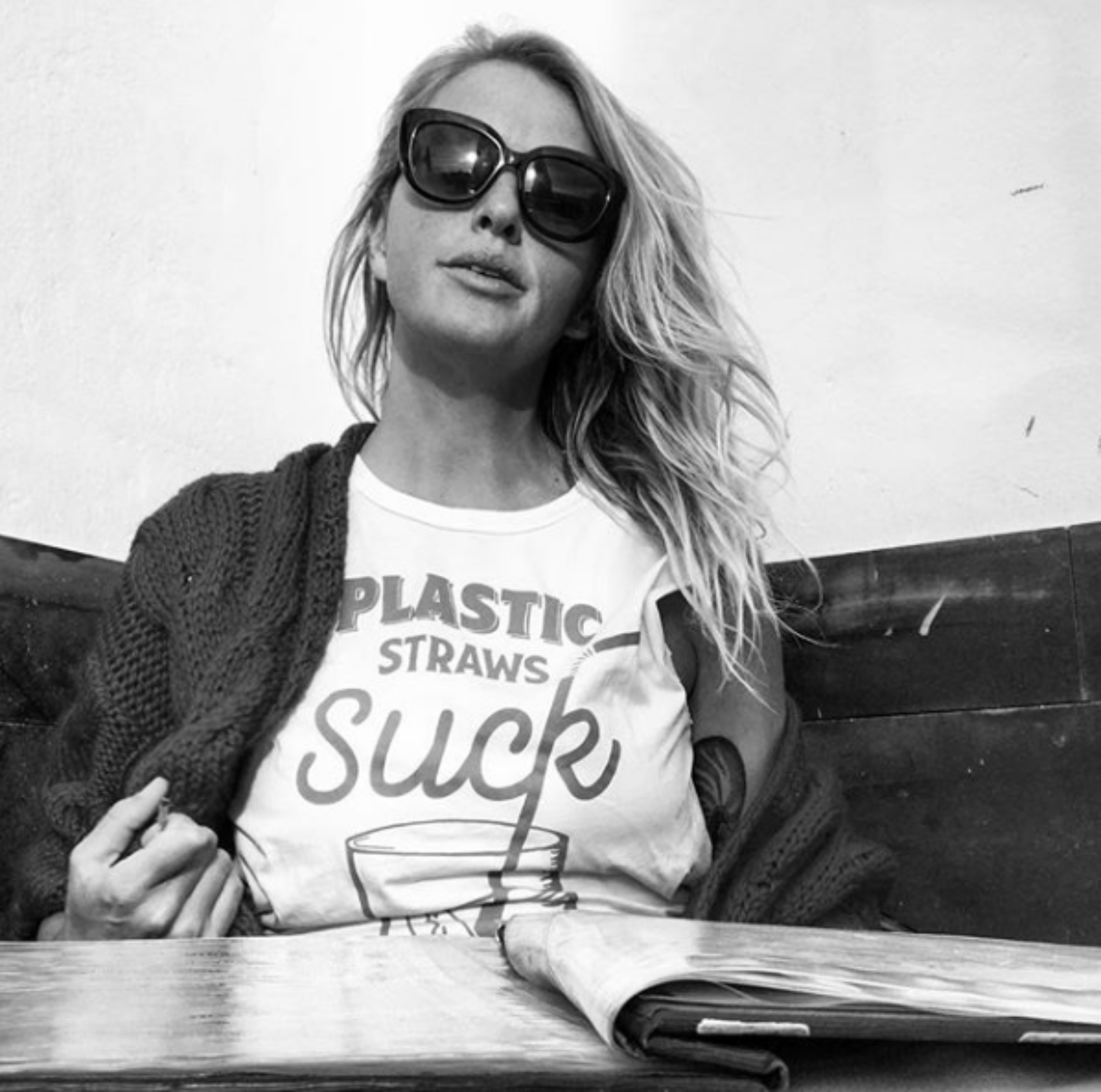 Photo credit:
Caroline Bond of Kittie Kipper​
Each month on Girl Outdoor Magazine we catch up with awesome people impacting our world. This month it's the turn of Caroline Bond of Kittie Kipper, a Fibre Artist repurposing ghost nets and marine debris. 
Tell us a little about yourself?
I live on the south-east coast of England in the town of Seaford in a little house by the sea. My work with ocean plastics is a combination of my love of animals and the environment combined with highlighting the risks for wildlife and the devastating impact plastics have to our planet, whilst also highlighting the potential uses for that waste material to be used again as art materials.  
How do the idea for repurposing ghost nets and marine debris come about? 
By using the found materials on my beach cleans I have shown other makers, crafters, parents, teachers, and artists, that instead of consuming art materials bought from retail outlets, you can be imaginative and source such materials while making a positive impact on your environment. People are genuinely intrigued by the quantity and quality of the ghost nets and ropes I use, things that have been shown to maim and kill the marine life that inhabit the planet's oceans.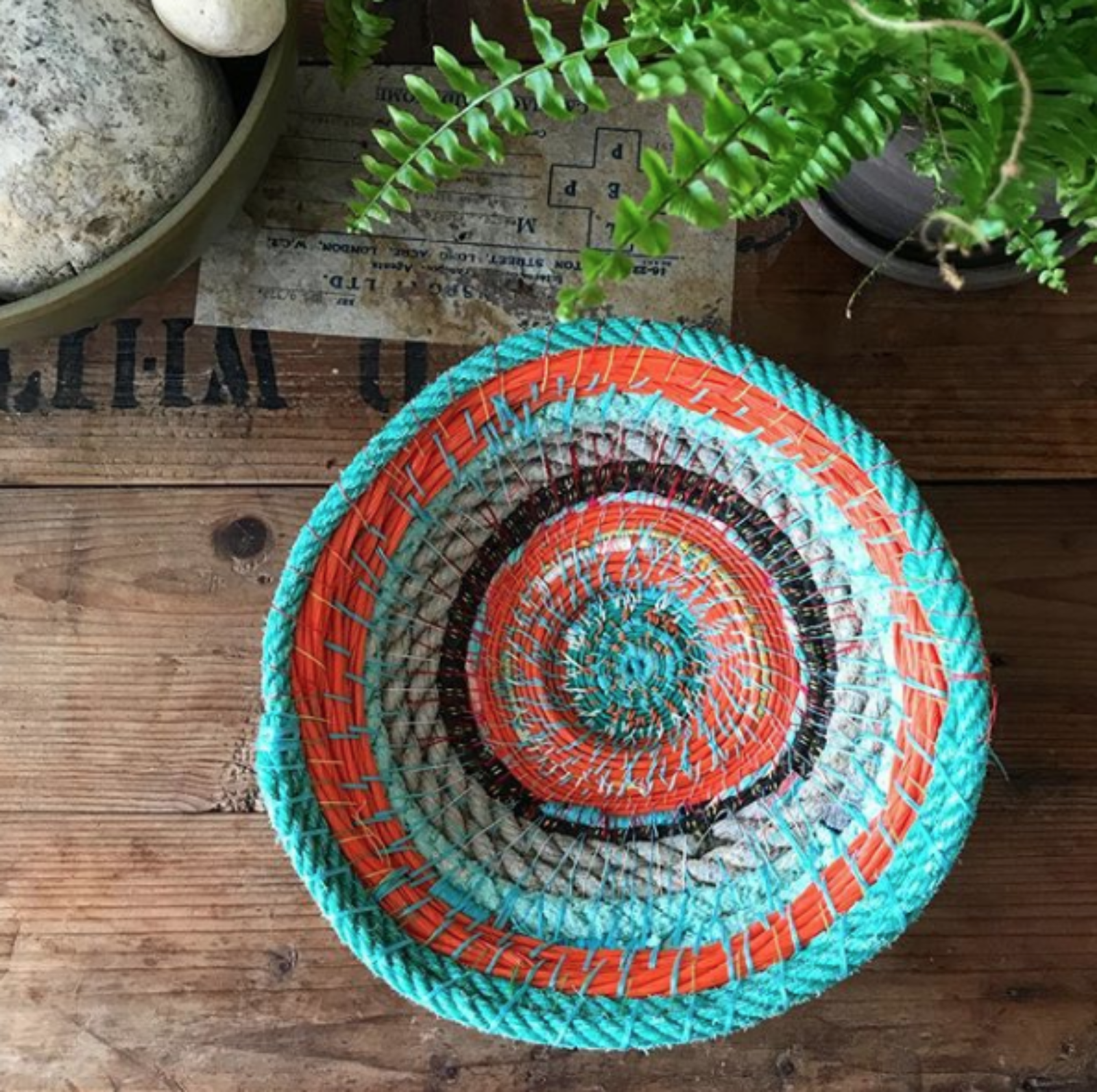 Photo credit:
Caroline Bond of Kittie Kipper​
By creating bowls and mats I have given this waste material a purpose, by supplying kits with instructions and rope to repurpose, I have given other people the chance to create for themselves, making their beach clean litter less likely to enter landfill and become a further ecological problem. 
By creating animals with fishing nets and line, I have highlighted the species effected by the loss of these materials in the marine environment, helping to educate on the effects of ghost net fishing and using peoples love of animals to draw their attention towards the scale of the problem our oceans face. I try highlight via my social media account on Instagram, the effects of single-use plastics in our every day lives and try to guide people to take some responsibility towards their plastic consumption in their everyday lives, enough to get people to consider opting to live as plastic-free as possible. 
I started working with waste materials from my beach cleans in 2014, it wasn't a big thing back then and I cleaned my local beach during my walks because I just couldn't believe how bad the shore line was. I wanted to make bowls from plastic bags as I'd seen done in Serra Leone but they brought the bag charge in and bam! Hardly any bags were on my beach cleans, showing this had a positive effect on the marine environment almost instantly. The amount of ghost net, however, was staggering. I decided to adapt the weave technique, I had learned from YouTube, and apply it to weaving the ropes I found. Once I'd perfected a technique I thought it would benefit the beaches everywhere if people learned the same thing, it's been a wonderful thing to share.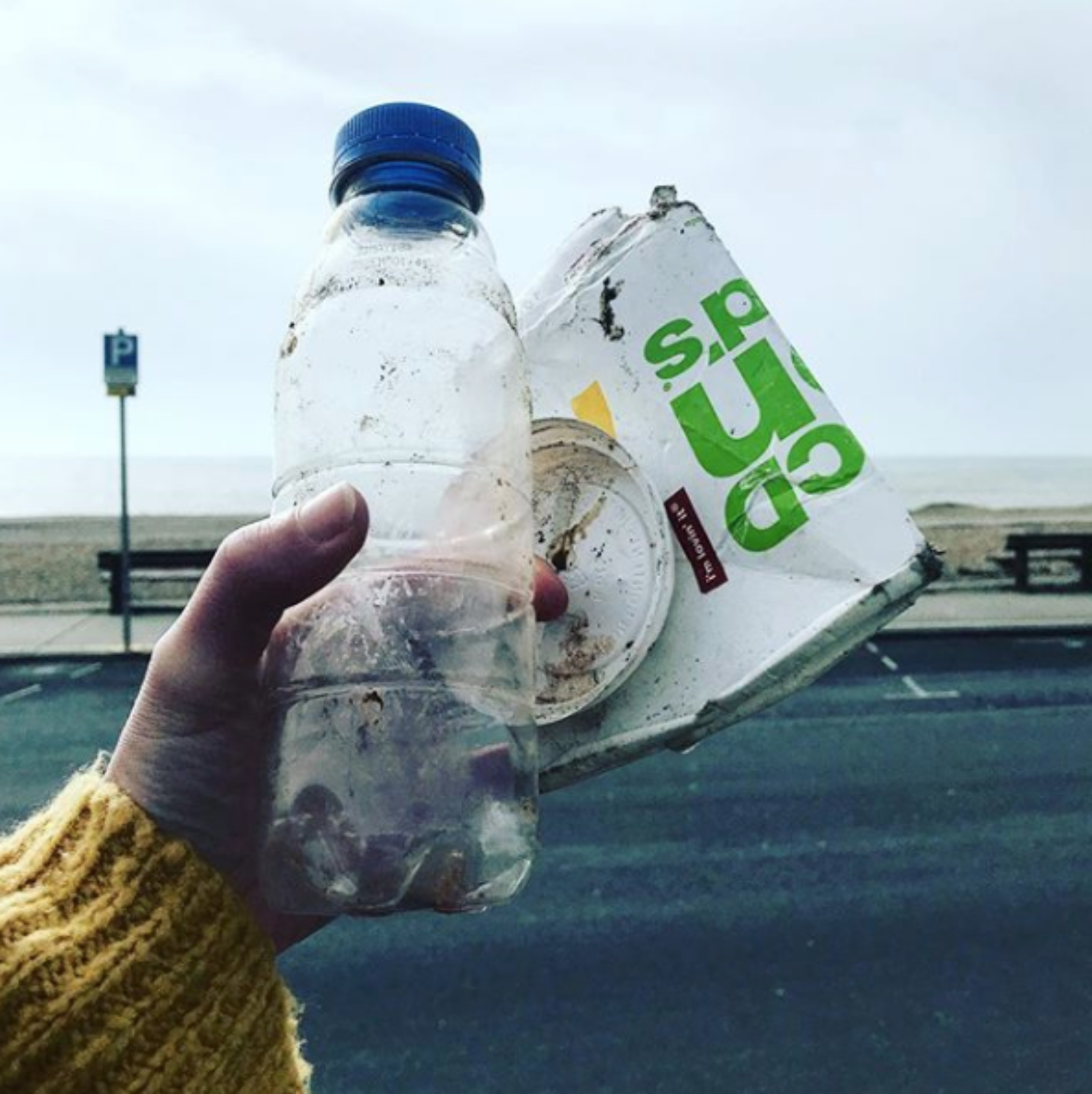 Photo credit:
Caroline Bond of Kittie Kipper​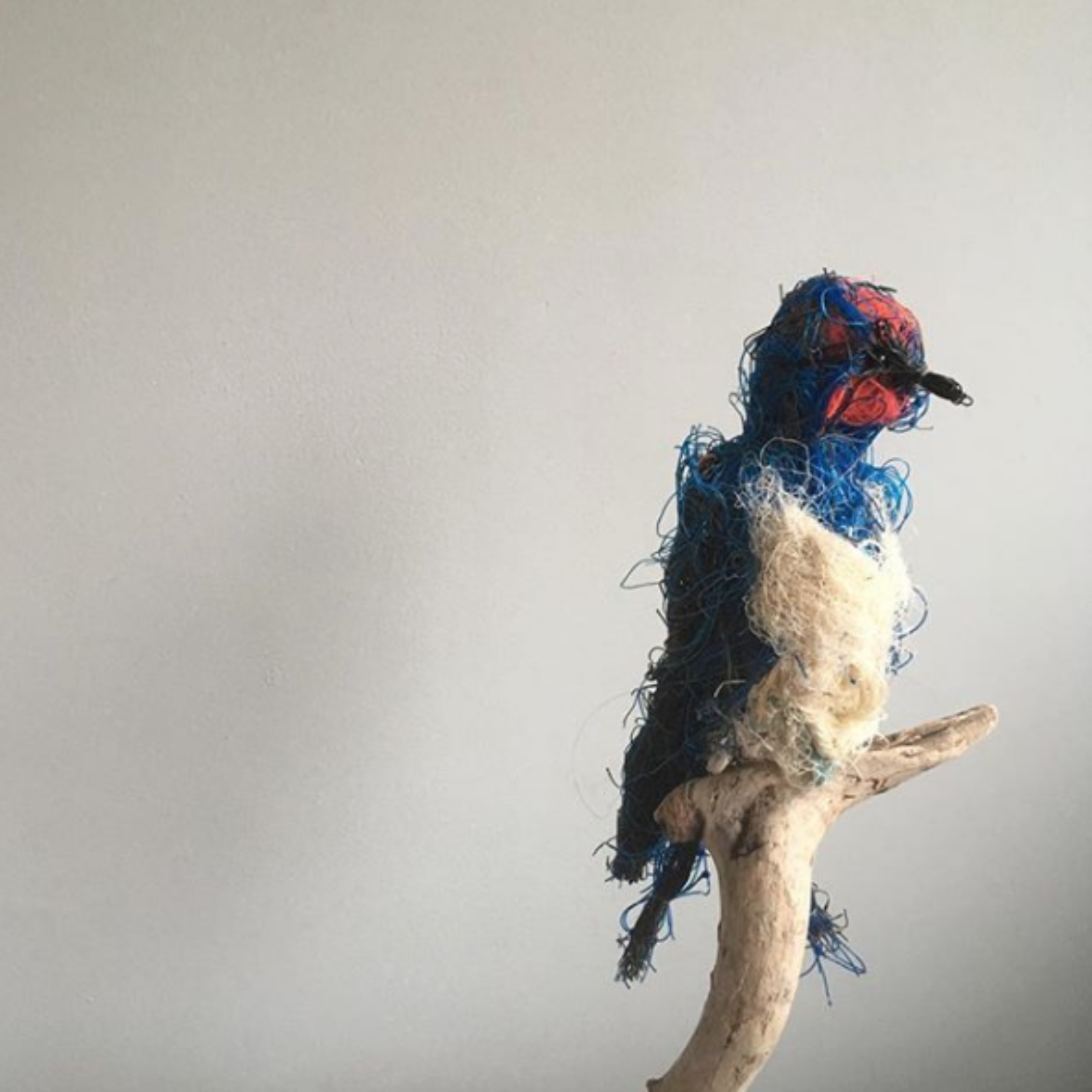 Photo credit:
Caroline Bond of Kittie Kipper​
What's your hope when it comes to the future of plastic and waste?
I have loved creating with this medium so far and intend to keep my creative flow pumping! I can feel the change in people's attitudes towards plastics in their everyday lives, it's so positive. I'm hopeful that in the near future big brands and supermarkets will be pressured into seeking out different ways of packaging the products they produce.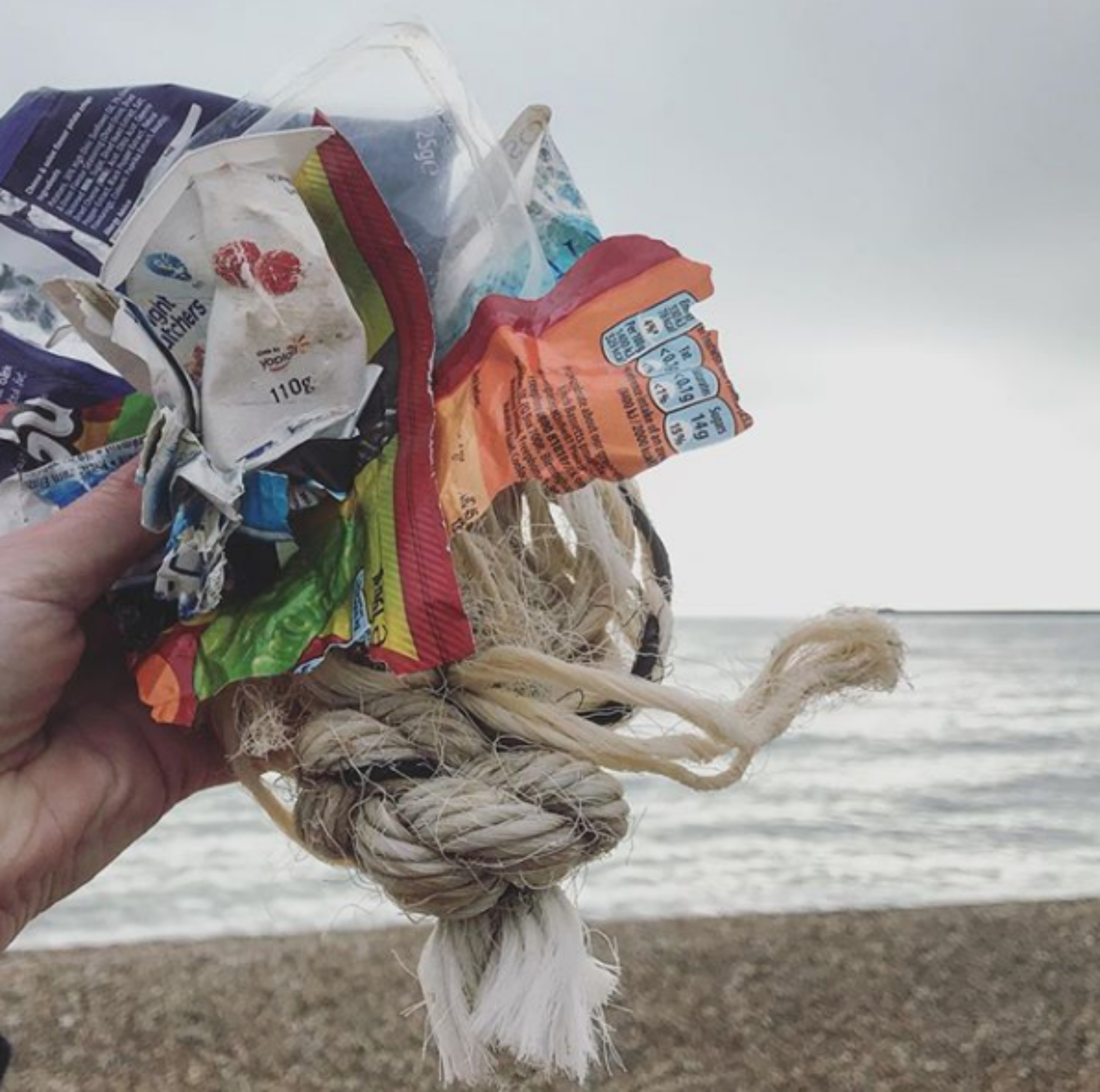 Photo credit:
Caroline Bond of Kittie Kipper​
Describe your perfect adventure?
My ideal adventure would be exploring the world underwater from a secluded island where I would have to use bush craft to survive and thrive. But I'd have to have my husband and my dog by my side, sharing experiences with them is part of the joy of life for me and I wouldn't have it any other way. 
Check out Caroline's Instagram for updates on her art and more.