The Interview: Becca Martin & Alex Brown of Drifting Gypsies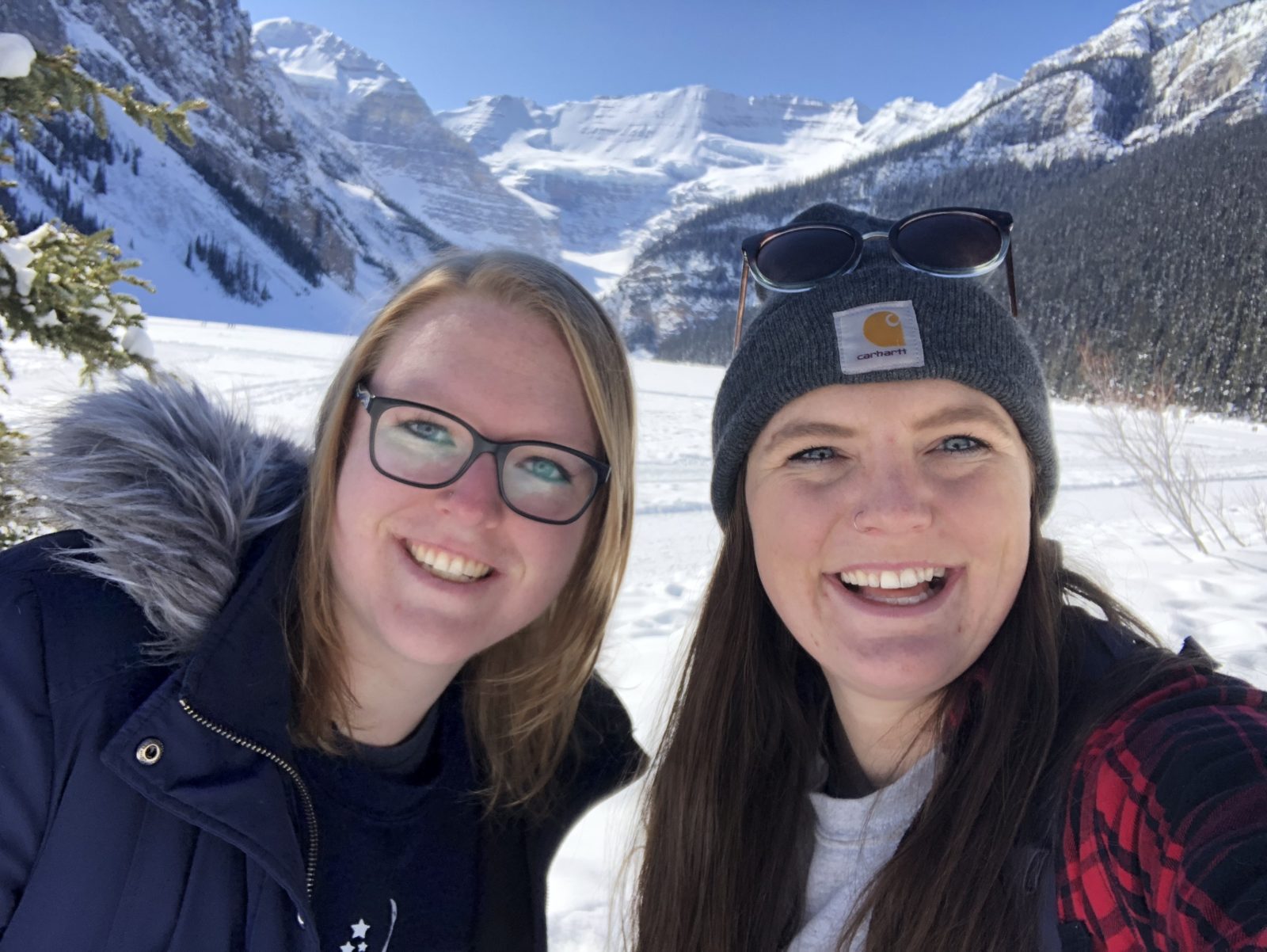 Photo credit:
Alex and Becca of Drifting Gypsies
Each month on Girl Outdoor Magazine we catch up with awesome people impacting our world. This month it's the turn of Becca Martin and Alex Brown from outdoor inspired adventure apparel Drifting Gypsies. We chat dogs and outdoor adventures.
Becca and Alex tell us a little about yourselves and Drifting Gypsies?
Becca - I grew up in a small town in upstate New York, I went to college in an even smaller town in PA and played lacrosse there. After I graduated I knew I didn't want to go home, I wanted to travel and I had an opportunity to continue playing lacrosse in Australia, so of course I went. When the season wrapped up I traveled around there then backpacked South East Asia. When I got back I hung out in NY for a little bit working as a full-time writer then decided I needed more and that's when I drove across the country to Colorado. I'm the type of person who dives all in so I went all in on the CO lifestyle, hiking multiple times a week, camping, backpacking trips, snowshoeing, skiing and spending all my free time driving to the mountains. A few other things I really enjoy are burritos, coffee, and dogs - the essentials.
Alex - I grew up all over Canada. I'm from the East Coast of Canada (Newfoundland) it's an island that has beautiful hiking trails, amazing views of the Atlantic Ocean and spectacular camping. Being from a place like that it's shaped a lot of the things that I love to do in my adult life which is trying to get out hiking and camping with my Bernese Mountain Dog (Roscoe). Becca's interests of dogs, burritos and coffee definitely reflect my own so you can say we have A LOT in common. Otherwise, I really just like writing, travelling and hanging out with the amazing people I'm lucky to be surrounded by. I now live in Calgary in Canada which is surrounded by the beautiful Rocky Mountains.
Drifting Gypsies is an extension of our passions turned into a clothing line. We try to base our design ideas around things we truly care about. We LOVE being outside and we want the clothes we're wearing to show that. We think what you wear is a reflection of who you are for the most part. We want to make cute clothes people want to wear that are also functional for outdoor lifestyles.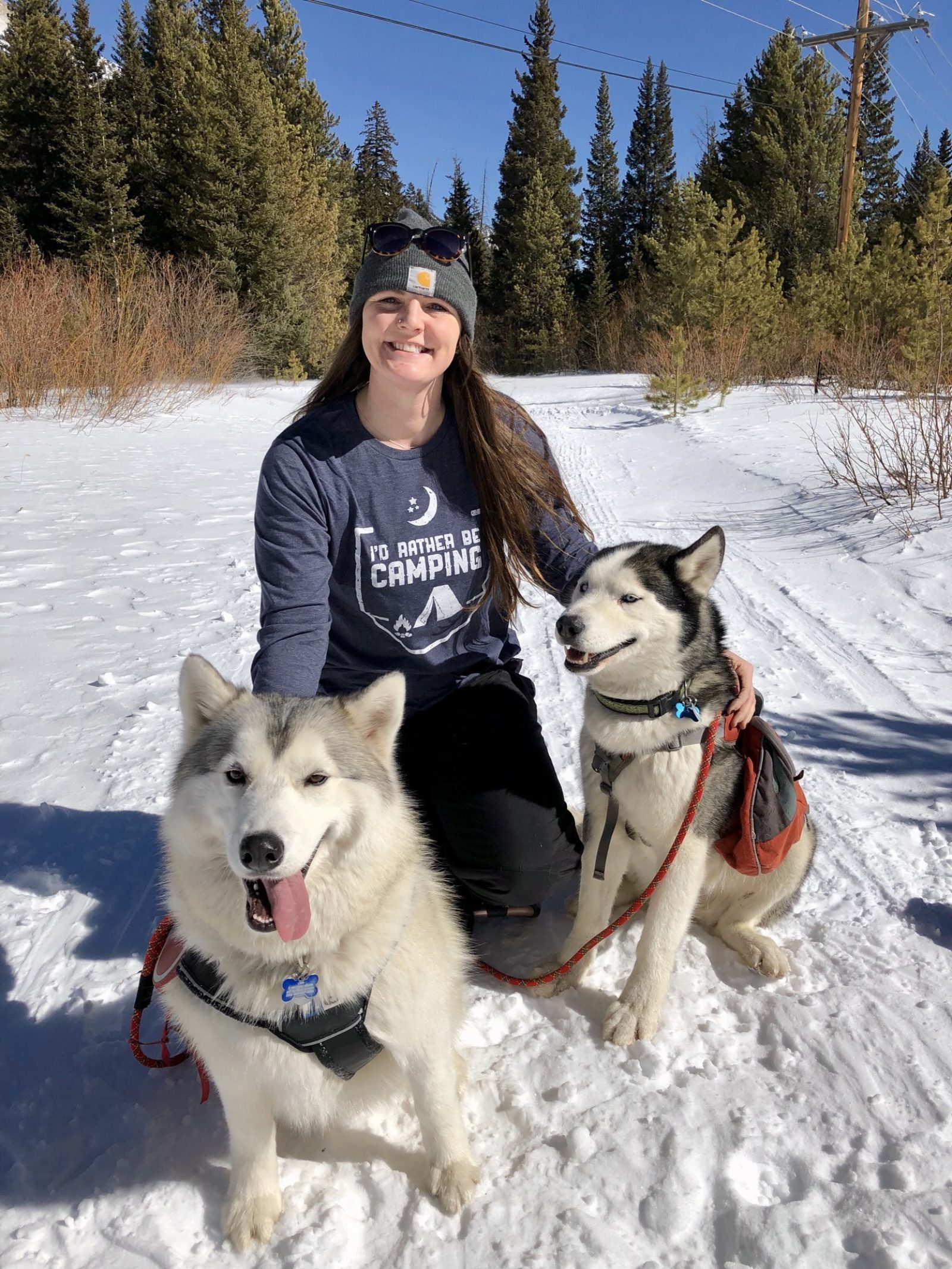 Photo credit:
Becca from Drifting Gypsies
Where are you based?
Becca - I'm based in Denver, Colorado. For a while we were both trying to order clothes and ship from our own countries but it got complicated and we learned it was better and most cost efficient to ship from one place so now we call our home base Denver and do all shipping from there!
Alex - Yeah it just made way more sense. We centralised the inventory and made it a more efficient process. I'm still in Canada but we are in constant contact about everything. I think I talk to Becca more than my mom!
Becca - Haha, yeah I definitely talk to Alex more. We rarely ever go a day without talking business!
How do the idea for the company come about?
Becca - We met online when I was in Australia and Alex was in England, from there we kept talking and when we returned home a mutual friend recommended we start a travel blog and from there Drifting Gypsies was born. It was originally going to be a travel blog but for as long as I can remember I've wanted to start a clothing line and Alex jumped on board!
Alex - I really love when we tell this story because it sounds like a random 'OK let's do this' moment and it really was. But since it started I don't think either of us can picture not having the Drifting Gypsies line.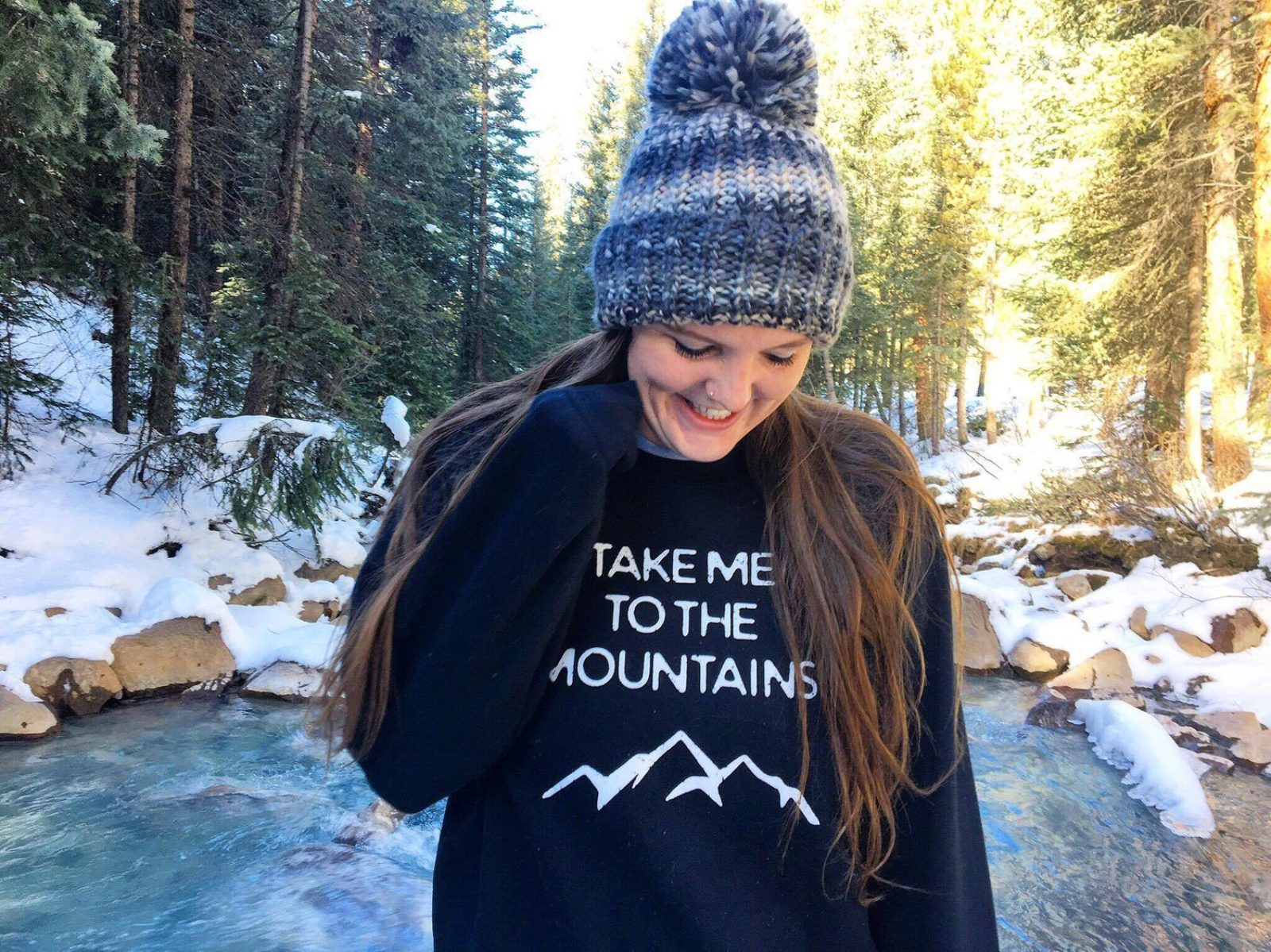 Photo credit:
Take Me To The Mountains Crewneck
Do you think more people are getting out and about to enjoy the outdoors?
Becca - I think so! We want our clothes to inspire people to live their adventurous lifestyles and we hope we're selling more than just clothes - we want to be selling a lifestyle. We really want people to get outdoors and really appreciate all its beauty. There's no better feeling than the simplicity of going on a backpack trip without service and waking up when the sun rises. We really want to capture that and inspire other people to experience it too.  
Alex - I would have to echo Becca's sentiments. I very much think our society these days are getting out and about and we want to be there with them!
Have you any tips for those looking to explore the outdoors more?
Becca - Yes! You just have to get out there and do it. Starting is the best because everything is new and exciting, and there's still so much to learn. Which is another important thing, don't be afraid to ask questions. In fact, I encourage you to ask questions. Reading is also a great way to learn and if you're buying gear anywhere don't be afraid to ask the store employees for their opinions and tips.
Alex - Find people who have similar outdoor interests as you and try to form an activity group. If you love mountain biking and so does your co-worker, coordinate times to go together. It's awesome when you can share a passion for the outdoors with someone else!
Photo credit:
Drifting Gypsies store
Describe your perfect adventure?
Becca - This is such a tough question! I'd say my perfect adventure definitely involves my closest friends. I'd say packing in a camper van or even just a car and hitting the road, listening to good music, having good conversation and good snacks. Then pulling off somewhere random on the side of the road to camp, have a fire, drink beer and talk some more. Wake up in the morning and drink coffee then go for a long hike. That sounds like my perfect adventure.
Alex - I honestly agree with Becca. I just want to be able to pack up my dog as well as my favorite people and just head out. I don't want to have a set end destination, just find somewhere beautiful and stop there. Then it's just a spontaneous weekend with fantastic people sitting around a campfire and looking at the stars.
Check out Drifting Gypsies' Instagram for updates, news and more.