The Interview: Adventurer and Speaker Nikki Bradley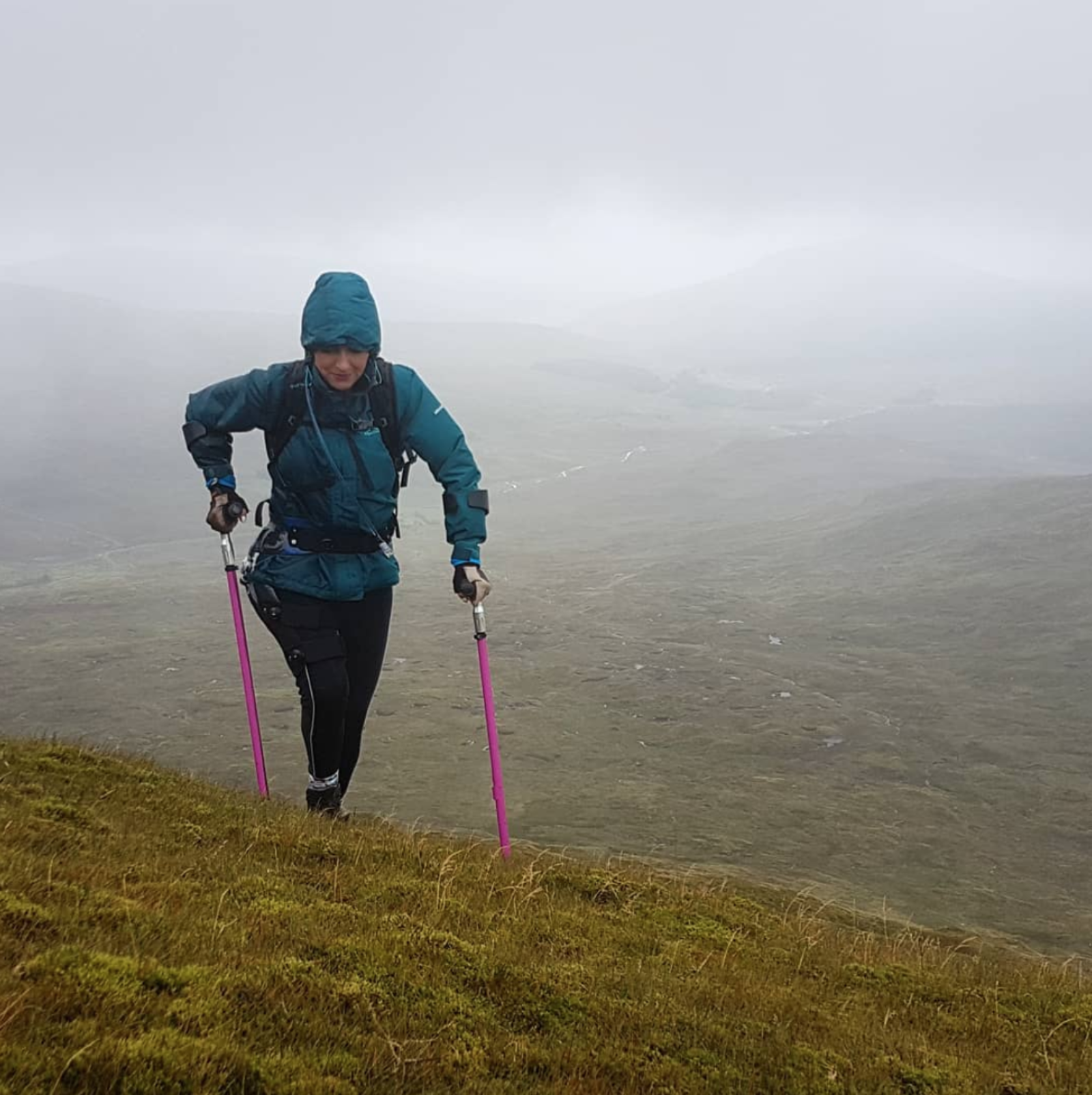 Photo credit:
Nikki Bradley [Instagram]
This week we chatted to Nikki Bradley to find out a bit more about the adventurer and speaker. In December Nikki joins Girl Outdoor Magazine for 12 days of challenges. Head to our Instagram and challenge Nikki or challenge yourself. Share your pics using #girloutdoor and you could win prizes our fave local businesses.
Tell us a little about yourself?
My name is Nikki Bradley, I am a 34 year old adaptive adventurer and speaker. I am also the Ulster Development Officer with Triathlon Ireland. I live in Donegal with my fur babies, Luna the dog and Jess the cat. My partner Ian is driven mad with the noise the two of them make!
Where are you based? 
The Hills of Donegal 

How did you get into motivational speaking?
It began organically after I set up an awareness campaign in 2013 called Fighting Fit For Ewing's. The campaign is based around physical challenges and its purpose is to raise awareness for Ewing's Sarcoma. I was asked to share my story as people were interested to learn how a crutch user managed to scale a glacier or climb multiple mountains etc. My business, The Motivation Factory, eventually came from this. I thoroughly enjoy delivering talks as it gives me the opportunity to meet amazing people. 
What has been your biggest challenge to date?
My largest challenge was the 4 Peaks. In 2018 we climbed 4 Irish peaks in 32 hours which was as difficult as it sounds! Starting in Kerry, we climbed Carrauntoohil followed by Croagh Patrick in Mayo, Slieve Donard in Co. Down and Mt. Errigal in Donegal. It was exhausting but incredible. I would do it again in a heartbeat. 
How has the last year been for you? 
Honestly? Tougher than I would ever have imagined. I didn't realise how much I enjoyed the travel side of my job until it was taken away. I also miss doing 'normal things' with my friends like simply sitting together on the same couch! However there are positives to be found in our current situation also. Such as wearing your slippers to 'work!'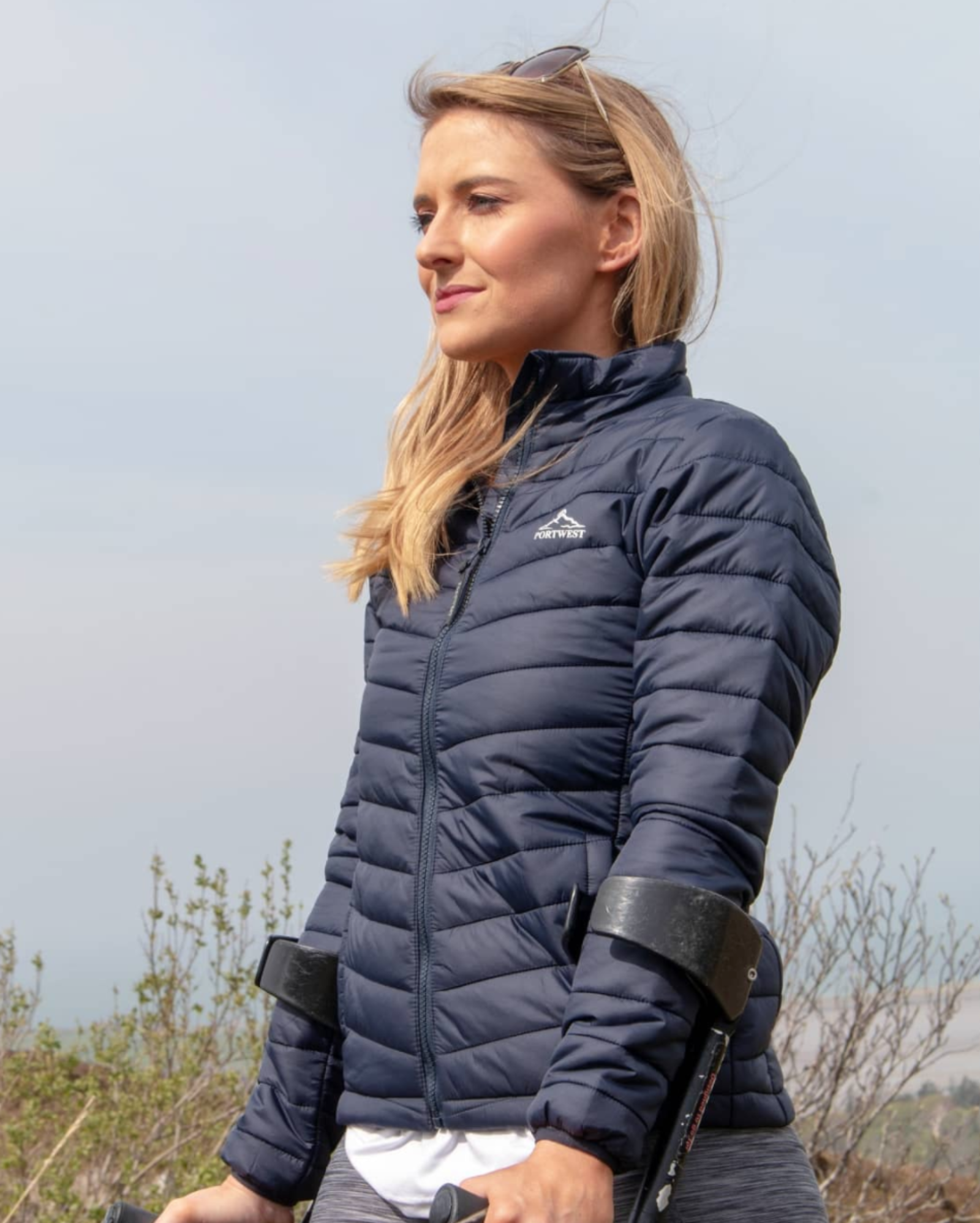 Photo credit:
Nikki Bradley [Instagram]
What's your adventure essential?
Good quality outdoor clothing. I learned this lesson the hard way many years ago. I was reluctant to spend money on gear and opted for cheaper brands. When you find yourself at the top of a mountain in driving rain and your clothes are soaked through, suddenly you wish you had loosened the purse strings. I now shop smart. Instead of 3 coats in different colours I have one good coat in a colour that will go with everything. I do factor in style when shopping as I don't believe everything has to be black. It's a terrible colour to wear on a hike anyway. If you get into trouble you want to be easily spotted which is why I have pink crutches and colourful clothing.
Describe your perfect adventure?
I would love to travel to Italy in winter to explore the various hiking destinations. I have always preferred cold adventures to warm. The idea of spending the day hiking in snow and returning to your cabin in the evening to enjoy good food and wine sounds like bliss! Okay, I have basically described a holiday rather than an adventure! 
Anything else to add?
Regardless of whatever 2021 throws at us I am determined to set and achieve some serious goals. 2020 was the year to get used to the 'new normal'. 2021 is the year to embrace it.