'The Wave' Opens in Bristol this October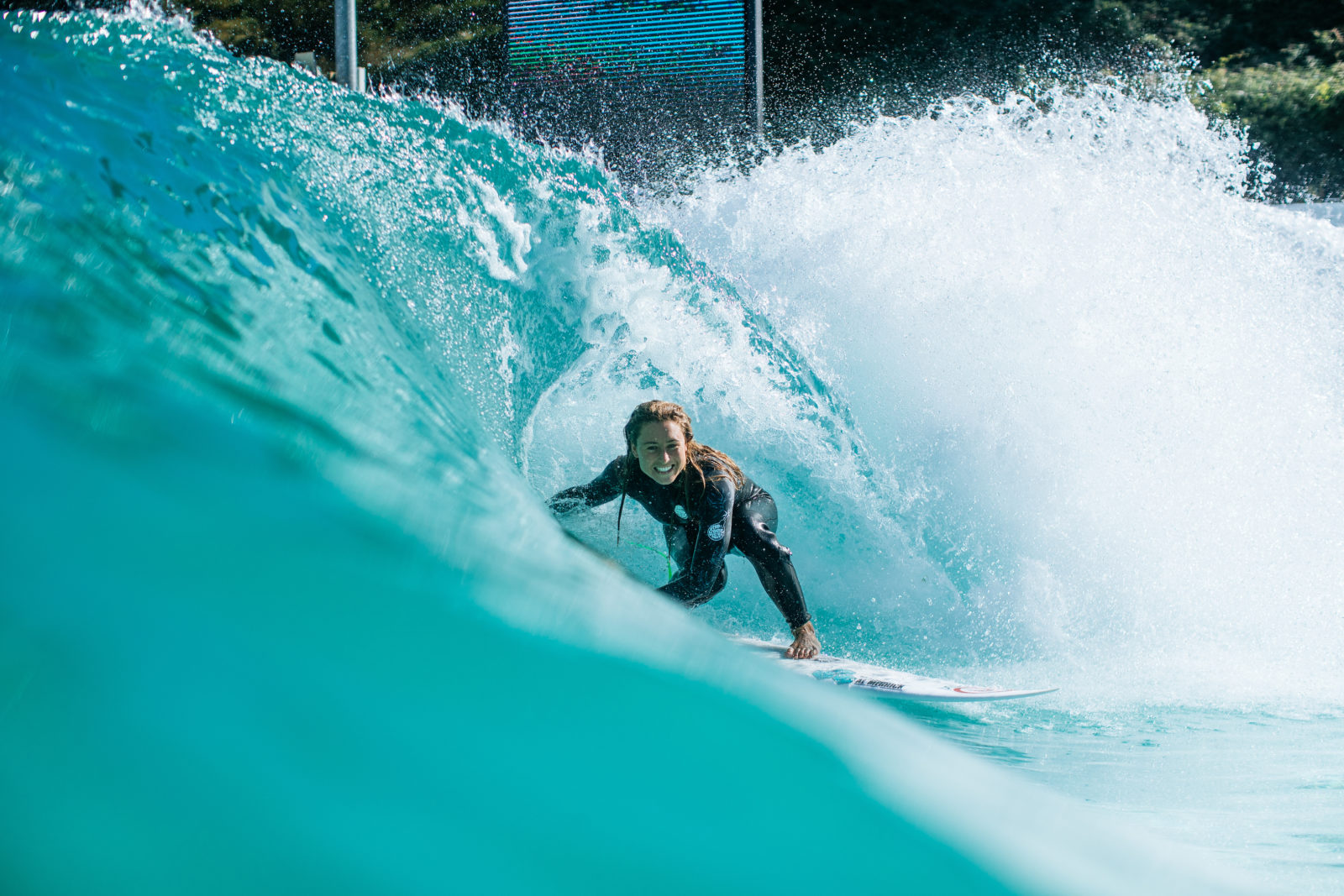 Photo credit:
Rip Curl Rider, Nikki van Dijk, at Wavegarden demo site in Spain
This is not a drill. Surfing is coming to Bristol in the UK this autumn, so we're planning on booking flights to check out the famed inland surfing. The Wave aims to bring surfing to all ages, backgrounds and abilities as there will be waves to suit all levels. Sign us up! 
Now how exactly does The Wave work? We hear from the experts; the Wavegarden Cove wave-making technology provides up 1,000 waves of varying sizes and shapes an hour – around a wave every 8 seconds. Heights start at 50cm and peak at almost 2m. It is the first destination in the northern hemisphere to offer this technology. 
Surfing is a growing sport and we can't wait to see how it pans out in the Tokyo 2020 Olympics, but surfing isn't accessible to all because of geographical limitations, weather, swell conditions and tides. 
The Wave overcomes all these issues by bringing perfect surfing conditions for beginners, intermediates and advanced surfers. They also provide expert coaching, trained in teaching 'adaptive surfing' for those with a wide range of physical disabilities.  
The best part, The Wave will be open year-round and will have coaching sessions available. All prices will include everything you need including wetsuit, wetsuit boots and surfboards. 
We love this: The Wave has a clear ethos regarding sustainability. "We take a '3-Wave' approach, which means we always consider the effect our decisions have on our profit, the people around us and the planet we share". For more information check out The Wave website.