Wicklow to Host EcoTrail the International Trail Running Event
Great news for Wicklow and trail runners alike. Wicklow has becomes the 10th destination worldwide to host this prestigious international event - Ecotrail. On Saturday 28th September this epic event will start and finish on Bray Seafront.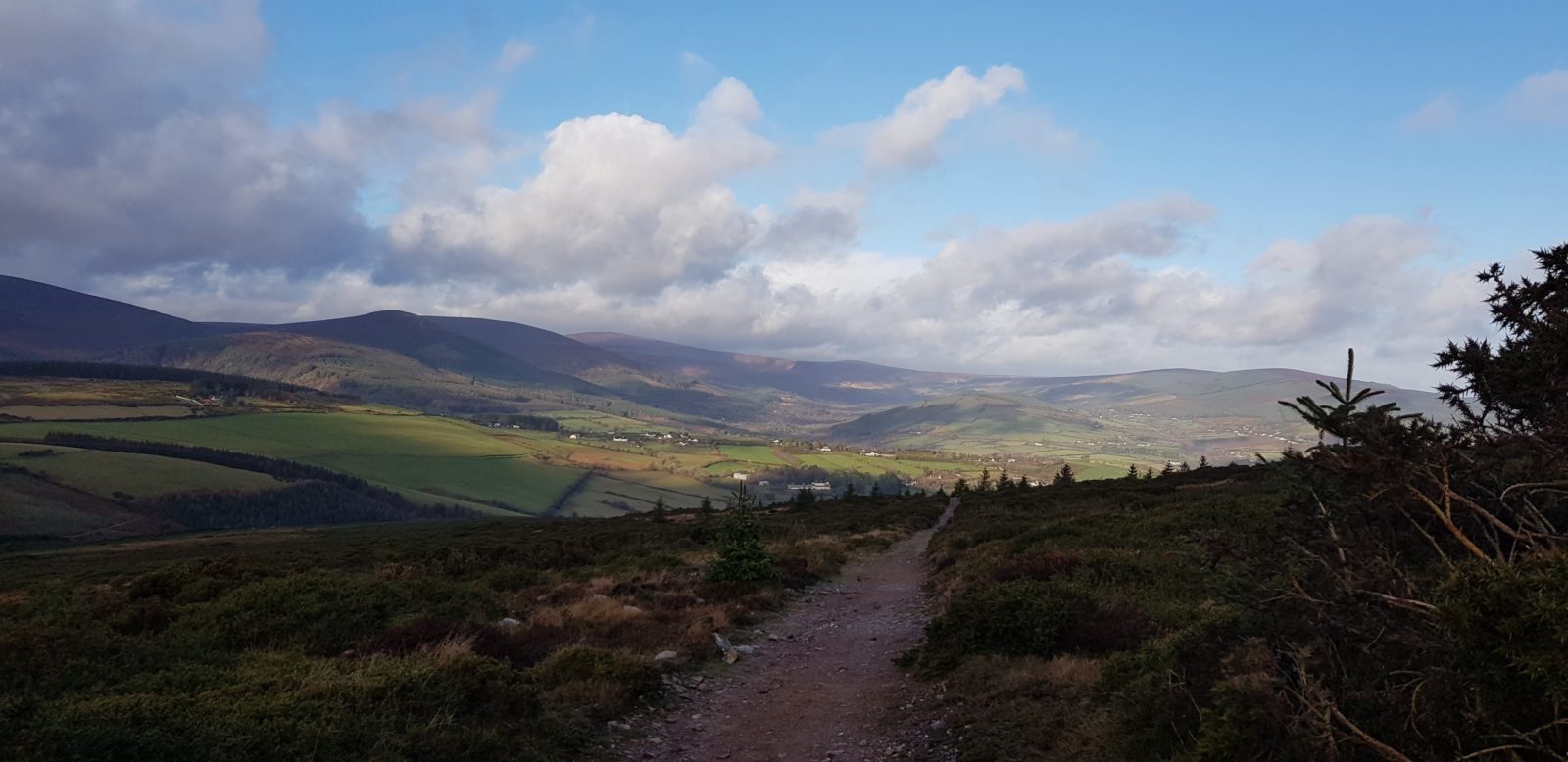 Photo credit:
Views from near The Great Sugar Loaf
According to organisers Wicklow will welcome trail runners from around the world to experience our amazing scenery, across a selection of challenging routes; 17km, 28km, 42km and 80km. Team Girl Outdoor Magazine love taking on the amazing routes Wicklow has to offer so this challenge is right up our street/trail. This inaugural race will take runners to some of Wicklow's most scenic locations including Bray Head, Killruddery Gardens, The Great Sugarloaf, Powerscourt Waterfall, the Wicklow Way, Lough Tay viewing point and Piers Gate and all the way to Roundwood and the Vartry Reservoir. Sign us up, sounds like an unreal way to see the county!
"This event will be a truly scenic feast" says Fred Verdier from Wicklow County Tourism. "Access to the world renowned Killruddery and Powerscourt Estates will very much enhance the experience for the participants.  Any running enthusiast should have this event on their 'must do' list."
Ecotrail was first organised in Paris ten years ago with the objective to connect the city with the outdoors with a stunning finish on the first floor of the Eiffel Tower. Ecotrail comes with a very strong eco-responsible ethos and each event is committed to reduce litter, minimise environmental impact and promote public transport. The Ecotrail concept has been recreated around various cities in Europe and is now held in Reykjavik, Oslo, Stockholm, Brussels, Geneva, Florence, Madrid and Funchal (Madeira).

And now we welcome it to Ireland, now to put in the training and lots more trail running planned in Wicklow between now and then. Register here, and follow our Instagram, to keep up to date with our running adventure.