You Need One of These for Your Next Adventure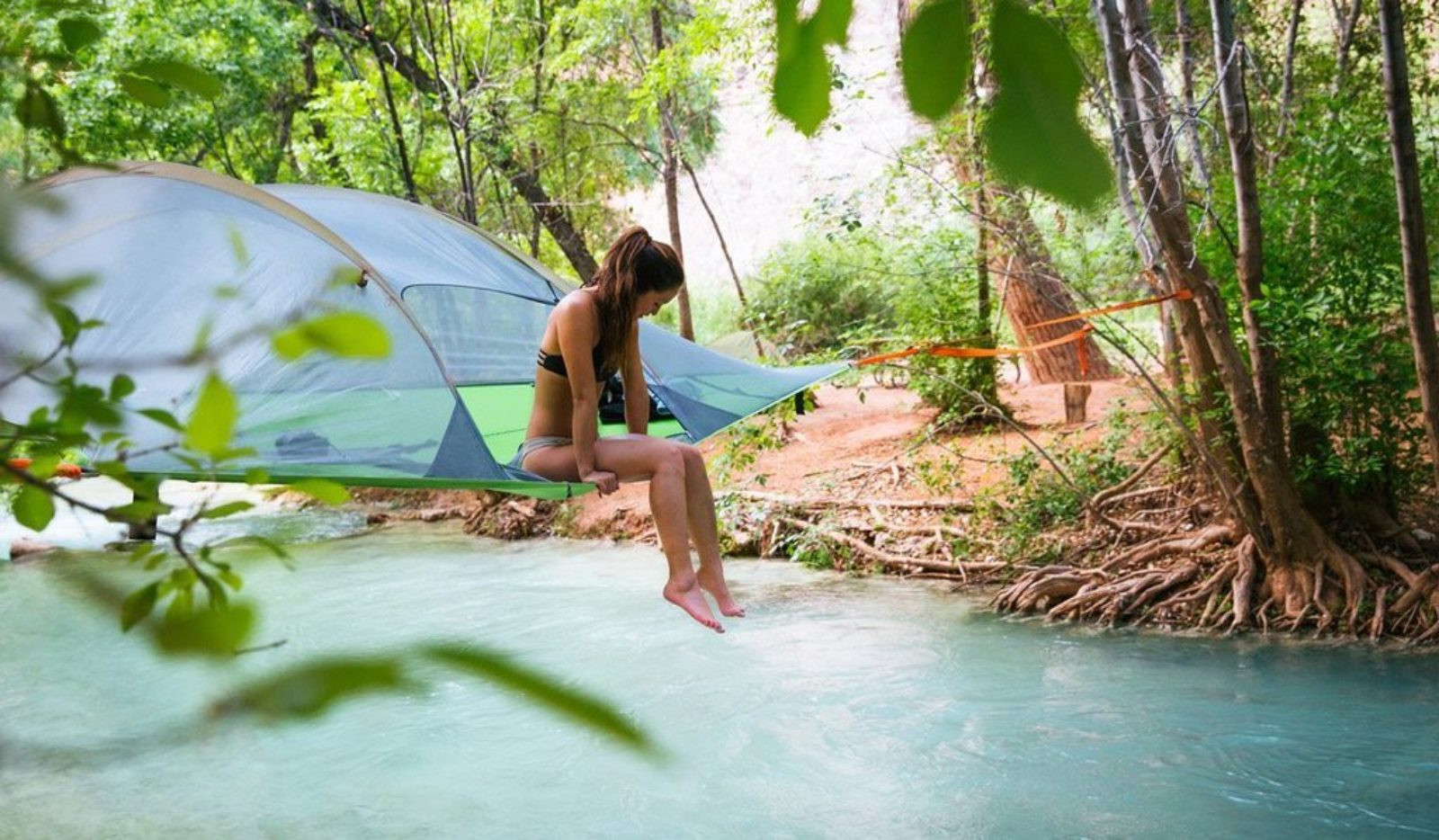 Photo credit:
Tentsile Tree Tents
Tentsile Tree Tents are the perfect camping companion. It's this month's must-have adventure essential according to the Girl Outdoor Magazine crew.
Tentsile combines the comfort and versatility of a hammock with the security and multi-person-occupancy of a tent. Their range of suspended shelters are unimpeded by wet, rocky or uneven ground conditions and will literally take your camping experience to a new level! We're onboard. 
Now a little on how your Tentsile is made; the structure comprises an adjustable frame of 2.5-tonne webbing straps, a micro insect mesh roof, and a UV resistant, PU-coated and waterproof polyester fabric fly. The webbing frame is held in tension at each of the three anchor points by being ratcheted tight while internal floor straps divide the space into individual hammocks.
This Tentsile featured is a three-person model, made with a triple-hammock interior that keeps campers separated and comfortable, and a rip-resistant durable micro-mesh that shields you from insects overhead. 
Tentsile are pretty slick and we love their brand mission; "we plant 18 trees for every tent that you buy." Follow the Tentsile adventure here.