Zoggs Launch Ecolast Swimwear Made From Ocean Waste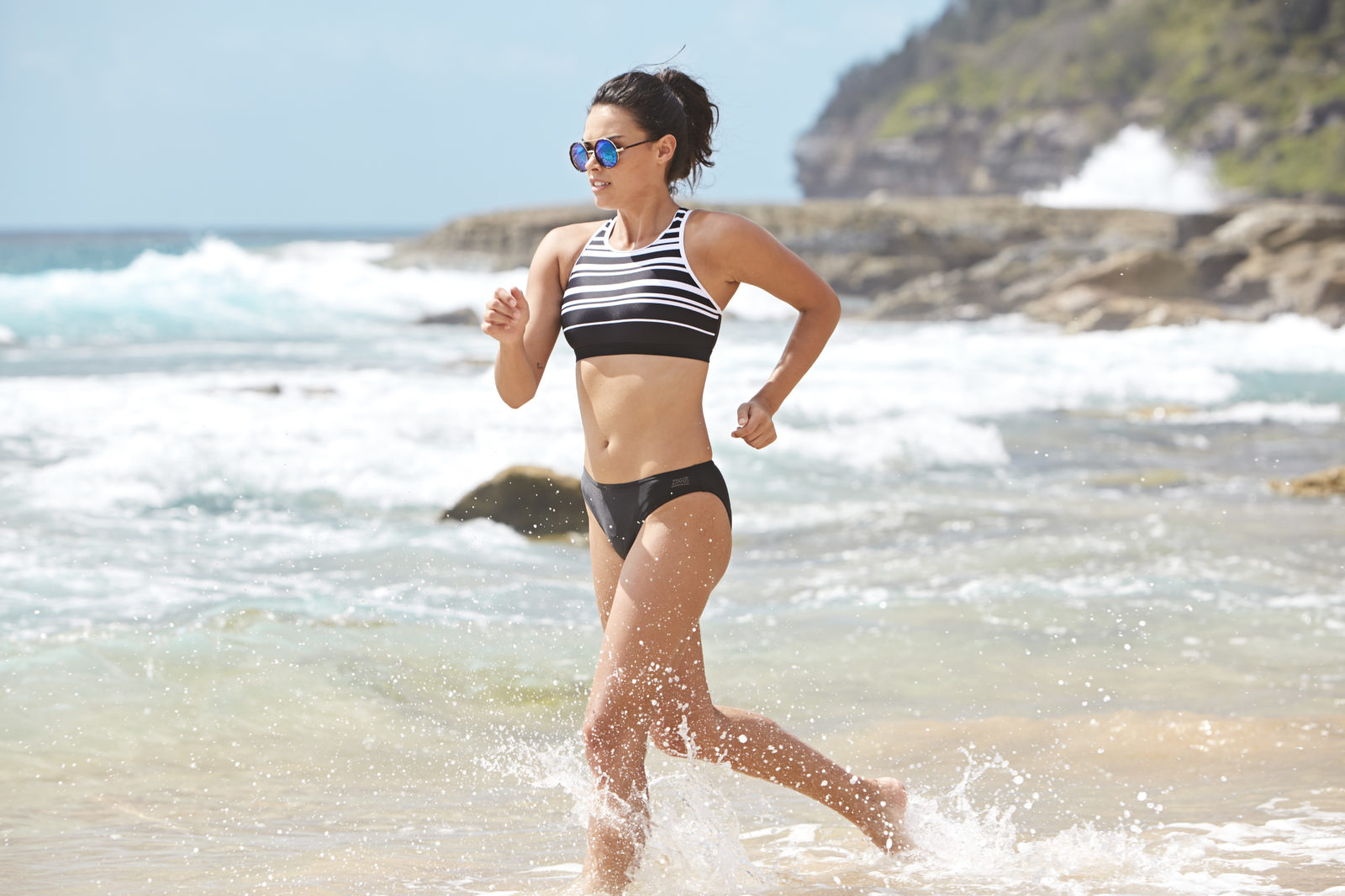 Here at Girl Outdoor Magazine, we're serious about ensuring our outdoor spaces are kept litter free. Our hope is to ensure that the trails we walk, the oceans we swim in and the roads we cycle are free from pollution and that we take the steps required to reduce our waste. That's why we love this latest news from Zoggs.
40% of Zoggs SS19 swimwear will be made from waste recovered from the ocean. Plastic in goggle packaging to reduce by 57% with all packaging 100% sustainable by 2020.

It's estimated 12.7 million tonnes of debris is dumped in our oceans every year. Pollution caused by plastic, microbeads and unsustainable fishing nets is harmful to whales, sea turtles, dolphins and other marine life. Fishing nets are the invisible killer taking 600 years to decompose.

At Zoggs, they're passionate about the ocean and helping to protect our world for the future. Zoggs' mission is to transform debris that's damaging our oceans into high-performance swimwear made with ECONYL yarn.
Ecolast swimwear begins its life as plastic waste which would otherwise cause damage to our planet, oceans and marine life. Abandoned ghost fishing nets, carpet (which also takes hundreds of years to degrade) and industrial waste is rescued from the oceans and saved from landfill, through different initiatives and projects such as The ECONYL Reclaiming Program, The Healthy Seas initiative, and Net-Works.
"We're passionate about the ocean and doing what we can to protect the environment. We're thrilled to be launching Ecolast and we're committed to creating more sustainable product packaging. We're excited about the future and doing what we can to make a difference," says Mark Hammersley, CEO at Zoggs International. 
We'll be grabbing some of these for our future adventures. Perfect for triathlon swim training.